John D. Rockefeller, Sr.
John Davison Rockefeller, Sr.
John D. Rockefeller, Sr. was an empire builder, a philanthropist, a hero and a ruthless businessman. His Standard Oil Company was the greatest business empire in the United States at the beginning of the twentieth century (Vavra 2000). In fact, Rockefeller was such a shrewd businessman that before he was forty years old, he controlled about 90% of all oil refining in the United States (Vavra 2000). Moreover, after creating Standard Oil in 1870, he realized that a significant factor was transportation, thus he created a conspiracy with the railroads called the Southern Improvement Company that not only gave preferential rates to Standard Oil but also gave punitive rates to his rivals (Vavra 2000). In 1913, the entire federal budget was $715 million, and Rockefeller worth was $900, therefore he could have personally paid every federal employee and expense and still had money to spare (Vavra 2000). Rockefeller had a profound impact on American politics by making sizeable contributions to campaigns. His grandson Nelson became governor of New York and vice president under Gerald Ford. Interestingly, Nelson was born on John Sr.'s birthday, July 8, and at that time John D. Rockefeller was the wealthiest man in the world (Persico 1982). Another grandson Winthrop became governor of Arkansas, and his great-grandson Jay became a U.S. Senator from West Virginia (Vavra 2000). During his lifetime, Rockefeller established several foundations and donated more than $540 million to charity.
John Davison Rockefeller was born into a modest family in Richford, New York on July 08, 1839. By 1853, the family had moved to Ohio, where John enrolled in Central High School in Cleveland. As a student he attended the Erie Street Baptist Church and at the age of 21, had become a trustee for the church (John 1997). In 1855, he left high school to attend Folsom Mercantile College, where he completed a six-month business course in three months. He then took a position at Hewitt and Tuttle as an assistant bookkeeper and within three months was given a raise and became the cashier and bookkeeper (John 1997). By 1859, he had saved $1,000, and with that plus another $1,000 from his father, Rockefeller established a commission business with Maurice B. Clark. When that same year, the first oil well was drilled at Titusville, Pennsylvania, Cleveland became a major refining center, and in 1863, Rockefeller and Clark moved into a new business as oil refiners (John 1997). With Samuel Andrews, they formed Andrews, Clark and Company, however by 1865, disagreements among the partners led to Rockefeller buying the refinery for $72,500, and forming Rockefeller and Andrews (John 1997).
As the oil industry expanded, so too did Rockefeller's holdings, and in 1870, joined by his brother William, Andrews, Henry M. Flagler, and others, he formed the Standard Oil Company with a capital of $1 million (John 1997).
Within two years, Standard Oil controlled nearly all the refining firms in Cleveland, and two in New York. Soon it was refining some 29,000 barrels of crude oil per day. Moreover, the company had its own cooper shop manufacturing wooden barrels, and storage tanks that could hold several hundred thousand barrels of oil, plus warehouses and plants for manufacturing paints and glue (John 1997). In 1882, all of Standard's properties were merged into the Standard Oil Trust, with an initial capital of $70 million, however when the trust was dissolved by a court decision in Ohio ten years later, the companies joined in the formation of the Standard Oil Company in New Jersey, since the state had enacted a law that allowed a parent company to own the stock of other companies (John 1997). In the 1890's, Standard Oil owned approximately 75% of the petroleum business in the United States (John 1997).
Rockefeller also owned iron mines, timberland, and had holdings in numerous manufacturing and transportation companies and other industries. Although he had retired from active leadership in Standard in 1896, he continued to hold the title of president until 1911, when that same year, the United States Supreme Court found the company trust to be in violation of the anti-trust laws and ordered the dissolution of the parent New Jersey company, separating Standard's thirty-eight companies into individual firms (John 1997). At that time, it is estimated that Rockefeller owned 244,500 of the company's total of 983,383 outstanding shares (John 1997).
Most likely, Rockefeller decided to enter the oil refining business when the Atlantic and Great Western Railroad was coming to Cleveland. The railway line went from Meadville, Pennsylvania to Corry, Pennsylvania, and then into New York state, where it connected to the Erie Railroad, with branches in Titusville and Franklin, the center of the oil regions (Poole 2000). Thus, Cleveland now had tow routes to New York City, the New York Central-Lake Shore system and the Atlantic and Great Western, which gave the city a great advantage over Pittsburgh, which was dominated by the Pennsylvania Railroad (Poole 2000).
Rockefeller was only 24 years old when he bought out the Clark brothers and assumed control of the business. The main reason for the parting of the ways between the business partners was due to the fact that the Clarks did not believe that the company should expand by borrowing money, while Rockefeller believed it was the only logical way, thus he poured his profits into the business and took steps to increase the efficiency of the company (Poole 2000). He and his brother William built another refinery in Cleveland called the Standard Works, and opened an office in New York City with William in charge of exporting. The exporting business soon became bigger than the domestic ventures (Poole 2000).
Henry Flagler became a partner in 1867, forming Rockefeller, Andrews and Flagler, and by the following year, the company was the largest refiner in the world (Poole 2000). Both Flagler and Rockefeller were ambitious and believed in expansion. They realized that to maintain consistent profits in oil refining, it was necessary to make the business as large as possible and to utilize the waste products (Poole 2000). During this era, the refining process consisted of cooking the oil and then purifying it. The plant had large vats, stills, piping, and a few chemicals. A large refinery might cost $50,000 to set up, and a small one for $10,000 (Poole 2000). If the price of kerosene was high, even the small refiners could make money, and if they were driven out of business when prices fell, they could easily reenter the market (Poole 2000). Flagler and Rockefeller built high-quality refineries. They owned their own cooperage plant, their own white-oak timber and drying facilities, which reduced the price of a barrel from $3.00 to less than $1.50 (Poole 2000). They manufactured their own sulfuric acid, owned their own drayage service, owned warehouses in New York City and boats on the Hudson and East Rivers for transportation (Poole 2000). Moreover, they were the first to ship oil by tank cars, eventually owning their own fleet, and built their own holding tanks for storing crude and refined oil. They manufactured high quality lubricating oil for machinery, and gasoline (which many refiners dumped into the rivers) was used a fuel (Poole 2000). They manufactured:
Benzene (used as a cleaning fluid; a solvent for fat, gums, and resin; and to make varnish), paraffin insoluble in water, used for making candles, waterproofing paper, preservative coatings, etc.), and petrolatum (used as a basis for ointments and as a protective dressing; as a local application in inflammation of mucous membrane; as an intestinal lubricant, etc.
A white petrolatum later marketed under the brand name
Vaseline). They shipped Naphtha (volatile inflammable liquid used as a solvent in dry cleaning and in wax preparations, varnish and paint making, burning fluid for illumination, and as a fuel for motors) to gas plants and other users (Poole 2000).
Nothing went to waste in the process. The smallest details were given priority, and "economy, precision, and foresight were the cornerstones of their success" (Poole 2000).
The fact that Cleveland had access to two railroad systems, and also had access to water-borne shipping, gave Flagler and Rockefeller a great advantage with the railroads, for they were able to negotiate big rebates from them, thus, together with the size and efficiency of their business, Flagler and Rockefeller had a tremendous advantage over other refiners (Poole 2000). The railroads also benefited other Cleveland refiners, much at the expense of refiners in Pittsburgh who were forced to use the Pennsylvania Railroad. The Erie and New York Central looked upon the refiners as associates, and did not consider themselves victims of the refiners, for they shared common interests (Poole 2000).
When the Standard Oil Company of Ohio was created in 1870, it held roughly 10% of the oil business at the time. The company was divided as such: John D. Rockefeller – 30%; William Rockefeller – 13.34%; Flagler – 16.67%; Samuel Andrews – 16-67%; Stephen Harkness – 13.34%; and William's brother-in-law O.B. Jennings – 10% (Poole 2000).
Rockefeller believed that because entry costs were so low in oil drilling and refining, the market was glutted with crude oil with high levels of waste. Accordingly, the theory of free competition did not work well when there was such a mix of large, medium and small firms, believing that the weak ones drove prices below production costs, thus hurting even large firms (Poole 2000). His solution was a market with a few vertically integrated firms, "in effect an oligopolistic market," which is what other industrial sectors eventually evolved into (Poole 2000).
Keith Poole, Professor of Political Science at the University of Houston, writes, "What makes oil stand out is that it happened by design – as the result of a plan formulated by a single person – John D. Rockefeller" (Poole 2000). It was during 1871, that Rockefeller devised his plan for consolidating all the refining firms into one organization, and while there are no written records, Rockefeller and Flagler both admitted some thirty years later that this was indeed when they designed their master plan (Poole 2000). Moreover, it was in 1871 when all the major banks in Cleveland joined the Standard Oil organization and loaned Rockefeller and Flagler whatever they needed to expand (Poole 2000).
By December 1871, Rockefeller and Flagler began buying up all their competitors in Cleveland, beginning with the strongest refineries first. Rockefeller believed that by buying the weak ones first, he would later be confronted with high prices and stiffer resistance, thus he first approached the strongest ones first (Poole 2000). Rockefeller's technique was always the same:
The merger would be effected by an increase in the capitalization of The Standard Oil. The rival refinery would be appraised and the owners would be given Standard Oil stock in proportion to the value of their property and good will and they would be made partners in Standard Oil. The more talented owners would also be brought into the Standard Oil management.
If they insisted upon cash they received it (Poole 2000).
Although some owners later complained that Rockefeller had treated them unfairly, the evidence is overwhelming that they were all paid fair, even generous, prices for their property, and if they had been smart enough to take Standard Oil stock, they would have ended up very rich (Poole 2000).
Rockefeller moved swiftly, and by spring of 1872, he had bought and/or merged with almost all the refineries in Cleveland. The poorly constructed refineries were dismantled, and the better one were upgraded to Rockefeller's standards (Poole 2000).
Jabez A. Bostwick was brought into the company along with his oil refineries on Long Island and on New York Harbor, and in 1873, he acquired Devoe Manufacturing Company on Long Island, and Chess, Carley and its distribution system in Louisville, Kentucky (Poole 2000). By 1874, Standard started building its own pipeline system using Bostwick and Company (Poole 2000).
Although the teamsters, who drove commercial horse-drawn wagons, fought the pipelines, they lost simply because it was cheaper and easier to send the crude through pipes than wagons (Poole 2000). The next logical step was to extend the pipelines directly to the refineries, thus Rockefeller made a deal with the Erie Railroad, gaining control of important terminal facilities in New York harbor in exchange for shipping half of Standard's oil on the Erie (Poole 2000). They then expanded into Pennsylvania and gained control of the Imperial Refinery, bringing J.J. Vandergrift into the Standard's management, and when two large refineries in Titusville joined Standard, John Archbold was also brought into management (Poole 2000). Standard then expanded into Pittsburgh, merging with Warden, Frew and Company, and Lockhard, Frew and Company, a move which gave them half of the refining capacity of Pittsburgh (Poole 2000). They then bought the largest refinery in Philadelphia. Standard continued buying more pipelines and by 1877 had merged them all into the United Pipe Lines. They negotiated a deal with the railroads: the Pennsylvania Railroad would carry 51% of Standard's shipments; the Erie – 20%; the New York Central – 20%; and the Baltimore and Ohio – 9% (Poole 2000).
By 1879, the Standard Oil Company was responsible for roughly 90% of the refining in the United States, with about 70% being exported overseas. Rockefeller was only 40 years old, and the business was so large and complex that he only dealt with major problems and the large outlines of affairs (Poole 2000). Tidewater Pipe-Line Company was his only serious competitor, with approximately 10% of the market in 1888 (Poole 2000).
In 1882, the Standard Oil Trust was formed, with a Board of Trustees established and all the Standard holdings placed in its hands (Poole 2000). Each stockholder received 20 Trust certificates for each share of Standard Oil stock, and all the profits of the companies were sent to the nine trustees who determined the dividends. The trustees also elected the directors and officers of each of the component companies (Poole 2000). Although the true value of the Trust was roughly $200 million, it was conservatively valued at $70 million (Poole 2000). Of the 35,000 shares, the nine Trustees controlled 23,314 and Rockefeller held 9,585 shares (Poole 2000). The Trust was formally dissolved in 1892 when the Attorney General of Ohio brought suit against the Trust.
By 1904, roughly 80% of towns throughout the United States were served by Standard Oil carts that brought various products to businesses and homes. Its determination to dominate even the smallest market is cited as the main reason Standard Oil was so disliked by the public. The company was aggressive and tried to force all grocery and hardware stores to sell only Standard products, such as kerosene and lubricants (Poole 2000). This policy not only made Standard Oil unpopular, but it increased its vulnerability to political attack (Poole 2000).
During the early 1890's, Rockefeller suffered a nervous breakdown from overwork, resulting in the loss of all of his hair, including his eyebrows. His wealth had increased to such an extent that he hired Frederick T. Gates in 1891 to manage his fortune. In 1897, Rockefeller retired, and left the running of Standard Oil to John Archbold (Poole 2000). His wealth peaked in 1912 at approximately $900 million, although by that time he had already given away hundreds of millions of dollars. In 1897, his son John Jr., joined Gates in the full time management of his father's fortune (Poole 2000).
Rockefeller is responsible for establishing the University of Chicago, by donating some $75 million by 1932. He founded the Rockefeller Institute of Medical Research with donations totaling some $50 million by the 1930's (Poole 2000). In 1903, he founded the General Education Board, later called the Rockefeller Foundation, which helped establish high schools throughout the South by offering free professional advice on education instruction, and in 1919, donated $50 to the Board to raise academic salaries (Poole 2000). And when the Rockefeller Foundation was officially established in 1913, some $235 million was transferred to it by 1929 (Poole 2000). In 1909, the Rockefeller Sanitary Commission was established to help eradicate hookworm in the South (Poole 2000).
John D. Rockefeller was a deeply religious man. In his 1998 book, Titan: The Life of John D. Rockefeller, Sr., Ron Chernow writes that Rockefeller never wavered from his belief that his career was divinely favored and asserted, "God gave me my money" (Chernow 1998). Rockefeller believed that God has singled him out because of "his own adherence to the doctrine of stewardship, the notion of the wealthy man as a mere instrument of God, a temporary trustee of his money, who devoted it to good causes" (Chernow 1998). When he was in his seventies, he said, "It has seemed as if I was favored and got increase because the Lord knew that I was going to turn around and give it back" (Chernow 1998). Rockefeller believe that the power to make money was a gift from God, just as others have talents in music and the arts, and that it was his duty to make money and use it for the good of his fellow man (Chernow 1998). Although many claim he was a ruthless businessman, none can argue with his generosity. By the time of his death on May 23, 1937, he had given the majority of his property to his philanthropies and heirs. At his death, his estate totaled just over $26 million (Poole 2000).
For all his wealth, Rockefeller never flaunted his riches. In fact, Standard Oil started out in a modest suite of offices in a four-story building known as the Cushing Block on the Public Square (Chernow 1998). The office he shared with Flagler was somber and austere, furnished with funereal dignity with a black leather couch and four black walnut chairs, and a fireplace for warmth in the winter (Chernow 1998). Chernow writes, "Rockefeller never allowed his office decor to flaunt the prosperity of his business, lest it arouse unwanted curiosity" (Chernow 1998). He lived simply. He rode the elevated train to work and dined at home. He did not belong to any clubs, and attended church regularly (Boyer 2001).
While economic historians often cite the exuberance of Gilded Age businessmen, many of the age's most controversial practices were forged in a desperate spirit of self-preservation (Chernow 1998). Rockefeller once said of Standard Oil's genesis:
It was forced upon us. We had to do it in self-defense.
The oil business was in confusion and daily growing worse.
Someone had to make a stand. This movement was the origin of the whole system of economic administration. It has revolutionized the way of doing business all over the world.
The time was ripe for it. It had to come, though all we saw at the moment was the need to save ourselves from wasteful conditions.
The day of combination is here to stay. Individualism has gone, never to return" (Chernow 1998)
Poole notes that by creating the modern oil industry, Rockefeller changed "the stream of the allocation of resources over time by introducing new departures into the flow of economic life" (Poole 2000). He emphasized size and efficiency and used modern chemistry to develop new products that improved the lifestyle of all people, not just the wealthy (Poole 2000). For example, kerosene provided a cheap source of light for millions of people, and when the automobile came along, he provided the gasoline to fuel it (Poole 2000).
Ironically, Rockefeller was also responsible for ushering in another new phase, investigating reporting due to journalist Ida Tarbell. She approached Standard Oil and Rockefeller by pouring over hundreds of thousands of pages scattered throughout the United States, and interviewing current and former executives, competitors, government regulators, antitrust lawyers, and academic experts (Weinberg 2001). When Tarbell began her research in 1900, investigative reporting on such a scale did not exist (Weinberg 2001). When editor S.S. McClure needed someone to explain the "tentacles of the gigantic trusts" to his readers, it chose Tarbell because she was all too familiar with the oil business, having grown up listening to her father and his contemporaries complain about Rockefeller (Weinberg 2001). President Theodore Roosevelt used her findings of anti-competitive practices, especially lower-than-market shipping rates Standard Oil negotiated with the railroads, to push for increased government regulation, resulting in the 1911 U.S. Supreme Court ruling that "Standard Oil had to be broken into smaller units to decrease its sometimes adverse impact on wholesale and retail fuel prices" (Weinberg 2001).
John Davison Rockefeller Senior set the standard for philanthropy, and is considered one of the great humanitarians of the twentieth century. However, his reputation was so marred by the Tarbell scandal, that he never received the credit he was due during his lifetime (Poole 2000). Over the years, many of Rockefeller's original companies have drifted back together, including Exxon and Mobil (Vavra 2000).
Works Cited
Boyer, Paul S. (2001). The Oxford Companion to The History of the United States.
Oxford University Press. Pp. 671.
Chernow, Ron. (1998). Titan: The Life of John D. Rockefeller, Sr. Random House.
Pp. 54,132, 148-153.
John D. Rockefeller, Sr.: 1839-1837. (1997 September). The Rockefeller Archive
Center. Retrieved December 30, 2006 at http://archive.rockefeller.edu/bio/jdrsr.php
Persico, Joseph E. (1982). The Imperial Rockefeller. Simon and Schuster. Pp. 23.
Poole, Keith. (2000). People and Events: John D. Rockefeller Senior. Public Broadcasting System. Retrieved December 30, 2006 at http://www.pbs.org/wgbh/amex/rockefellers/peopleevents/p_rock_jsr.html
Vavra, Bob. (2000 December). Rockefeller's power, wealth changed American business. National Petroleum News. Pp.16. Retrieved December 30, 2006 from Thomson-Gale PowerSearch Library.
Weinberg, Steve. (2001 May 01). Ida Tarbell, Patron Saint. Columbia Journalism
Review. Retrieved December 30, 2006 from HighBeam Research Library.
---
Are you busy and do not have time to handle your assignment? Are you scared that your paper will not make the grade? Do you have responsibilities that may hinder you from turning in your assignment on time? Are you tired and can barely handle your assignment? Are your grades inconsistent?
Whichever your reason is, it is valid! You can get professional academic help from our service at affordable rates. We have a team of professional academic writers who can handle all your assignments.
Plagiarism free papers
Timely delivery
Any deadline
Skilled, Experienced Native English Writers
Subject-relevant academic writer
Adherence to paper instructions
Ability to tackle bulk assignments
Reasonable prices
24/7 Customer Support
Get superb grades consistently
Online Academic Help With Different Subjects
Literature
Students barely have time to read. We got you! Have your literature essay or book review written without having the hassle of reading the book. You can get your literature paper custom-written for you by our literature specialists.
Finance
Do you struggle with finance? No need to torture yourself if finance is not your cup of tea. You can order your finance paper from our academic writing service and get 100% original work from competent finance experts.
Computer science
Computer science is a tough subject. Fortunately, our computer science experts are up to the match. No need to stress and have sleepless nights. Our academic writers will tackle all your computer science assignments and deliver them on time. Let us handle all your python, java, ruby, JavaScript, php , C+ assignments!
Psychology
While psychology may be an interesting subject, you may lack sufficient time to handle your assignments. Don't despair; by using our academic writing service, you can be assured of perfect grades. Moreover, your grades will be consistent.
Engineering
Engineering is quite a demanding subject. Students face a lot of pressure and barely have enough time to do what they love to do. Our academic writing service got you covered! Our engineering specialists follow the paper instructions and ensure timely delivery of the paper.
Nursing
In the nursing course, you may have difficulties with literature reviews, annotated bibliographies, critical essays, and other assignments. Our nursing assignment writers will offer you professional nursing paper help at low prices.
Sociology
Truth be told, sociology papers can be quite exhausting. Our academic writing service relieves you of fatigue, pressure, and stress. You can relax and have peace of mind as our academic writers handle your sociology assignment.
Business
We take pride in having some of the best business writers in the industry. Our business writers have a lot of experience in the field. They are reliable, and you can be assured of a high-grade paper. They are able to handle business papers of any subject, length, deadline, and difficulty!
Statistics
We boast of having some of the most experienced statistics experts in the industry. Our statistics experts have diverse skills, expertise, and knowledge to handle any kind of assignment. They have access to all kinds of software to get your assignment done.
Law
Writing a law essay may prove to be an insurmountable obstacle, especially when you need to know the peculiarities of the legislative framework. Take advantage of our top-notch law specialists and get superb grades and 100% satisfaction.
What discipline/subjects do you deal in?
We have highlighted some of the most popular subjects we handle above. Those are just a tip of the iceberg. We deal in all academic disciplines since our writers are as diverse. They have been drawn from across all disciplines, and orders are assigned to those writers believed to be the best in the field. In a nutshell, there is no task we cannot handle; all you need to do is place your order with us. As long as your instructions are clear, just trust we shall deliver irrespective of the discipline.
Are your writers competent enough to handle my paper?
Our essay writers are graduates with bachelor's, masters, Ph.D., and doctorate degrees in various subjects. The minimum requirement to be an essay writer with our essay writing service is to have a college degree. All our academic writers have a minimum of two years of academic writing. We have a stringent recruitment process to ensure that we get only the most competent essay writers in the industry. We also ensure that the writers are handsomely compensated for their value. The majority of our writers are native English speakers. As such, the fluency of language and grammar is impeccable.
What if I don't like the paper?
There is a very low likelihood that you won't like the paper.
Reasons being:
When assigning your order, we match the paper's discipline with the writer's field/specialization. Since all our writers are graduates, we match the paper's subject with the field the writer studied. For instance, if it's a nursing paper, only a nursing graduate and writer will handle it. Furthermore, all our writers have academic writing experience and top-notch research skills.
We have a quality assurance that reviews the paper before it gets to you. As such, we ensure that you get a paper that meets the required standard and will most definitely make the grade.
In the event that you don't like your paper:
The writer will revise the paper up to your pleasing. You have unlimited revisions. You simply need to highlight what specifically you don't like about the paper, and the writer will make the amendments. The paper will be revised until you are satisfied. Revisions are free of charge
We will have a different writer write the paper from scratch.
Last resort, if the above does not work, we will refund your money.
Will the professor find out I didn't write the paper myself?
Not at all. All papers are written from scratch. There is no way your tutor or instructor will realize that you did not write the paper yourself. In fact, we recommend using our assignment help services for consistent results.
What if the paper is plagiarized?
We check all papers for plagiarism before we submit them. We use powerful plagiarism checking software such as SafeAssign, LopesWrite, and Turnitin. We also upload the plagiarism report so that you can review it. We understand that plagiarism is academic suicide. We would not take the risk of submitting plagiarized work and jeopardize your academic journey. Furthermore, we do not sell or use prewritten papers, and each paper is written from scratch.
When will I get my paper?
You determine when you get the paper by setting the deadline when placing the order. All papers are delivered within the deadline. We are well aware that we operate in a time-sensitive industry. As such, we have laid out strategies to ensure that the client receives the paper on time and they never miss the deadline. We understand that papers that are submitted late have some points deducted. We do not want you to miss any points due to late submission. We work on beating deadlines by huge margins in order to ensure that you have ample time to review the paper before you submit it.
Will anyone find out that I used your services?
We have a privacy and confidentiality policy that guides our work. We NEVER share any customer information with third parties. Noone will ever know that you used our assignment help services. It's only between you and us. We are bound by our policies to protect the customer's identity and information. All your information, such as your names, phone number, email, order information, and so on, are protected. We have robust security systems that ensure that your data is protected. Hacking our systems is close to impossible, and it has never happened.
How our Assignment  Help Service Works
You fill all the paper instructions in the order form. Make sure you include all the helpful materials so that our academic writers can deliver the perfect paper. It will also help to eliminate unnecessary revisions.
2.      Pay for the order
Proceed to pay for the paper so that it can be assigned to one of our expert academic writers. The paper subject is matched with the writer's area of specialization.
3.      Track the progress
You communicate with the writer and know about the progress of the paper. The client can ask the writer for drafts of the paper. The client can upload extra material and include additional instructions from the lecturer. Receive a paper.
4.      Download the paper
The paper is sent to your email and uploaded to your personal account. You also get a plagiarism report attached to your paper.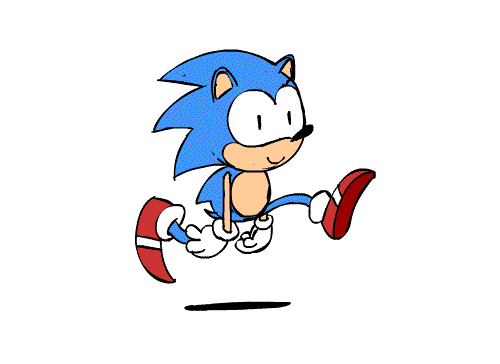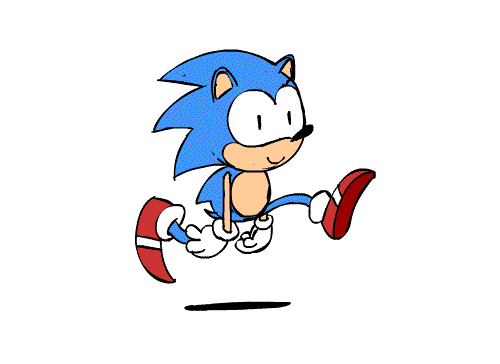 PLACE THIS ORDER OR A SIMILAR ORDER WITH US TODAY!!!
---