Globalization and Energy Demands in the 21st Century
According to a May 2004 report from Deloitte Research, supplying enough energy on a reliable basis at prices that will not cripple the global economic growth has become a challenge with consequences that are difficult to predict (Globalization pp). Although this will provide new opportunities for oil and gas companies, pipelines, generators, utilities and others in the energy business, it also carries serious risks (Globalization pp). The demand for energy is growing, not only in the developed economies of Europe, Japan and North American, but in developing countries as well (Globalization pp). In fact, the fastest demand growth is in China and other emerging markets, thus from one side of the globe to the other, societies are needing and demanding more fuel (Globalization pp).
Twenty years ago, globalization was barely discussed, because at the time, less than fifteen percent of the world's population participated in true global trade (Marber pp). Third World countries were mere pawns in the Cold War's global chess game, and the prospect of the Soviet Union or Communist China actually integrating with the West economically, or regimes in Latin America or Asia abandoning central planning, seemed remote and improbable (Marber pp). In fact, the possibility of any of these countries making any meaningful socioeconomic progress and reaching Western standards of living were considered completely unrealistic (Marber pp).
On average, people are living twice as long as they did a hundred years ago, and the world's aggregate material infrastructure and productive capabilities are hundreds, if not thousands, of times greater than they were a century ago (Marber pp). Moreover, much of this has occurred since the last half of the twentieth century, with a powerful upsurge during the last twenty-five years (Marber pp). In the last two generations, there have been gains in virtually every meaningful aspect of life and the trend will likely continue upward at least through the middle of the twenty-first century (Marber pp). The fact that people are living longer, fuller lives is most evident in the Third World countries, where during the last fifty years, the life expectancy has increased by more than fifty percent, reaching levels the West enjoyed only two generations ago (Marber pp).
The world today has more educated people with greater intellectual capacity that at any time in history, and this is particularly evident in much of Asia, where mass public education has enabled billions of people to increase their productivity and integrate as workers and consumers into the global economy (Marber pp). These same trends can be found in Eastern Europe and in part of Latin America as well, leading to historic highs in economic output and financial assets per capita (Marber pp). During the twentieth century, economic output in the United States and other West European countries often doubled in less than thirty years, and Japan's postwar economy doubled in less than sixteen years (Marber pp). Just in the last few decades, the economies of developing countries have grown so quickly that some, like South Korea during the 1960's and 1970's, and more recently China, have often doubled productive output in just seven to ten years (Marber pp).
It must be remembered that poverty was the human living standard for most of recorded history, and until about two hundred years ago, virtually everyone lived at a subsistence level (Marber pp). In 1931, economist John Maynard Keynes wrote in "Essays in Persuasion," that from the earliest times of recorded history to the beginning of the eighteenth century, 'there was no very great change in the standard life of the average man living in civilized centers of the earth" (Marber pp). Although there were golden intervals, there was no "progressive violent change," due to two reasons, the absence of technical improvements and the failure of capital to accumulate (Marber pp). However, beginning in the early nineteenth century, the proportion of the world's population living in poverty declined from over eighty percent in 1820 to under fifteen percent in 2000, even as the world's population exploded from over one billion to more than six billion (Marber pp).
The root of modern prosperity can be found in the application of mass production technology, together with excess capital and a free market to exploit such technologies (Marber pp). The shifting U.S. labor pattern from low-wage agricultural labor to manufacturing to higher-paid office and service employment during the last two centuries resulted largely from trade, and similar shifts are now seen all over the globe (Marber pp). For example, during the 1950's and 1960's, the U.S. imported electronics from Japan and exported cars, then in the 1970's, the U.S. began importing small cars from Japan, and the last thirty-odd years has seen Japan lose its dominance in electronics and economy cars due to competition from China and South Korea, resulting in Japan shifting to more expensive luxury cars and sport utility vehicles (Marber pp). Although jobs were lost, gained and relocated in the U.S. And abroad during these market shifts, the living standards in United States, Japan, South Korea, and China have all improved dramatically over the same time span (Marber pp). According to the United Nations, two-thirds of the world's middle-class citizens in 1960 lived in the industrialized world, the United States, Canada, Western Europe, Japan and Australia, then by 1980, over sixty percent of the global middle class lived in developing countries, and by 2000, the number had reached eighty-three percent (Marber pp). It is predicted that India and China combined could easily produce middle classes of 400-800 million people over the next two generations, roughly the size of the current middle-class populations of the United States, Western Europe and Japan combined (Marber pp).
There is no avoiding the fact that the success of globalization is underscored by dramatic increases in consumption, and with increased consumption comes environmental degradation (Marber pp). Current and projected damage to the environment can impede economic progress, and climatic changes attributed to greenhouse gas emissions and pressure on natural resources have become serious problems (Marber pp). Resource scarcity is an issue the world will have to confront as two to three billion more people consume like middle class Americans over the next fifty years (Marber pp). Globalization of the energy market is deepening and broadening through international trade as well as through "cross-investments, deregulation of domestic markets, and industrial restructuring that links the older energy industries to the new global political economy" (Harris pp). This transformation of energy industries and markets can be seen around the world and offers great potential in terms of economic efficiency, technology development and consumer choice (Harris pp).
According to a report published in March 2005 by the National Intelligence Council, growing demands for energy, especially by the rising powers, over the next fifteen years will have substantial impacts on geopolitical relations (U.S. pp). The single most important fact affecting the demand for more energy will be global economic growth, particularly that of China and India (U.S. pp).
Although the trend is toward more efficient energy use, the report predicts that total energy consumed will likely rise by fifty percent over the next two decades compared to a thirty-four percent expansion during the last twenty years of the twentieth century, with an increasing share provided by petroleum (U.S. pp).
Renewable energy sources such as hydrogen, solar, and wind energy will probably account for only about eight percent of the energy supply in 2020 (U.S. pp). Russia, China, and India all plan expansions of their nuclear power sector, however, nuclear power will likely decline globally in absolute terms over the next decade (U.S. pp).
The International Energy Agency predicts that with "substantial investment in new capacity, overall energy supplies will be sufficient to meet growing global demand" (U.S. pp). However, continued limited access of the international oil companies to major fields may restrain this investment, and many of the areas, such as the Caspian Sea, Venezuela, West Africa and South China Sea, that are being counted on to provide increased output involve substantial political and economic risk (U.S. pp). Moreover, traditional supplies in the Middle East are also increasingly unstable, thus sharper demand driven competition for resources, accompanied by major disruption of oil supplies, is among the key uncertainties (U.S. pp).
China and India lack adequate domestic energy resources and will have to ensure continued access to outside suppliers, thus the need for energy will become a major factor in shaping the foreign and defense policies of these countries, including expanding naval power (U.S. pp). According to experts, China will need to boost its energy consumption by roughly 150% and India will need to almost double its consumption by 2020 in order to maintain a steady rate of economic growth (U.S. pp). Beijing's growing energy needs are likely to force China to increase its activist role in the world, especially in the Middle East, Africa, Latin America, and Eurasia (U.S. pp). Yet, in trying to maximize and diversify its energy supplies, China fears being vulnerable to pressure from the United States which Chinese officials view as having an aggressive energy policy that can be used against Beijing (U.S. pp). For more than ten years, Chinese officials have stated that production from Chinese firms investing overseas is more secure than imports purchased on the international market (U.S. pp). In order to secure more reliable access, Chinese firms are being directed to invest in projects in the Caspian region, Russia, the Middle East and South America (U.S. pp).
The National Intelligence Council's report also states that Europe's energy needs will probably not grow to the same extent as those of the developing world, partly because of Europe's expected lower economic growth and more efficient use of energy (U.S. pp). Europe's increasing preference for natural gas, combined with depleting reserves in the North Sea, will provide an added boost to political efforts that are already under way to strengthen ties with Russia and North Africa, since gas requires a higher level of political commitment by both sides in designing and constructing the necessary infrastructure (U.S. pp). According to a study by the European Commission, the Union's share of energy from foreign sources is predicted to rise from about half in 2000 to two-thirds by 2020 (U.S. pp). Due to environmental concerns and the phasing out of much of the EU's nuclear energy capacity, gas use will rapidly increase (U.S. pp). Deliveries from the Yamal-Europe pipeline and the Blue Stream pipeline will increase Russia's gas sales to the EU and Turkey by more than forty percent over 2000 levels in the first decade of the twenty-first century (U.S. pp). As a result, Russia's share of total European demand will rise from twenty-seven percent in 2000 to thirty-one percent in 2010 (U.S. pp). Moreover, as the largest energy supplier outside of OPEC, Russia will be well positioned to marshal its oil and gas reserves to support domestic and foreign policy objectives (U.S. pp). Algeria, which has the world's eighth largest gas reserves, is also seeking to increase its exports to Europe by fifty percent by the end of the decade (U.S. pp).
On June 07, 2005, Mikkal E. Herberg, Director of the National Bureau of Asian Research Committee appeared before the Senate Foreign Relations Subcommittee on East Asian and Pacific Affairs (Herberg pp). According to Herberg, the issues emanating from China's growing energy needs are so important that NBR is organizing a conference for September 2005 in Washington, D.C. entitled, "China's Search for Energy Security and Implications for the U.S." (Herberg pp). Top energy and geopolitical experts will discuss a wide range of issues, including the outlook for China's energy needs and energy imports, and its emerging and active energy security strategy (Herberg pp). Energy has become a central factor in shaping China's global geopolitical and diplomatic architecture in key oil and gas exporting countries and regions, such as the Persian Gulf, Central Asia, Russia, Africa, and more recently, the Western Hemisphere (Herberg pp). At present, energy nationalism is on the rise in Asia with ominous implications for Asia's future, as energy and strategic relations become increasingly intertwined (Herberg pp). China is the second largest energy consumer in the world, after the United States, and this booming energy demand growth is a reflection of its rapid economic and trade growth, urbanization, population growth and rising per-capita incomes (Herberg pp).
Other areas of Asia are also experiencing a period of extraordinary energy demand growth due to rapid economic growth and industrialization (Herberg pp).
The main difference between China and the rest of Asia is the sheer scale of China's energy demand due to the size of its economy and population, as well as the peculiarities of its domestic energy supply base (Herberg pp). This rapid demand growth is can be seen across the fuel spectrum including oil, natural gas, electricity, coal, nuclear and hydroelectric resources (Herberg pp).
Large domestic supplies of coal have dominated China's domestic energy use and continues to account for two-thirds of total energy consumption, however, rapid economic growth has accelerated oil demand growth and China's decision to expand the use of natural gas will boost future gas consumption (Herberg pp). Although China has been Asia's largest oil producer since the mid-1960's, oil demand is rapidly outrunning the country's domestic oil resources, resulting in rising oil imports (Herberg pp). China is now the third largest oil imported behind the United States and Japan, importing more than forty percent of its total oil needs (Herberg pp). According to the International Energy Agency, China's oil imports will rise more than five-fold by 2030, accounting for eighty percent of its total oil needs (Herberg pp). China, as the rest of Asia, will become heavily dependent on the Persian Gulf for future supplies, and will increasingly have to transit a series of maritime chockpoints (Herberg pp). The East-West Center forecasts that within the next ten years, seventy percent of China's oil imports will come from the Middle East (Herberg pp).
The demand for electricity has also accelerated in recent years, forcing China's government to seek fuels to generate more electricity, leading China to rely heavily on its largest domestic energy resource, coal (Herberg pp). China is the largest producer and consumer of coal in the world and coal accounts for over eighty percent of electricity generation and accounts for two-thirds of China's total energy use (Herberg pp). Coal consumption is expected to double by 2025 with alarming environmental and health implications, as the country will account for one-quarter of the world's CO2 emissions (Herberg pp). Moreover, it is expected that China will become a net importer of coal within the next ten years (Herberg pp).
This boom in electricity demand is also driving plans for the largest single country nuclear power building program in the world, as China plans to build two large nuclear plants per year over the next twenty years (Herberg pp). Extensive hydroelectric development is also planned, and policies are being developed to accelerate the use of renewables, such as solar and wind, however, these will make only a small dent in the electricity demand curve even under the most optimistic of forecasts (Herberg pp).
All of this raises a range of serious environmental and health concerns not only for China, but for the region and the United States (Herberg pp). Acid rain from China's coal burning is already a major problem in Northeast Asia and is causing diplomatic tensions with Japan and South Korea (Herberg pp). Moreover, there is evidence of mercury from China's coal burning being drafted by the jet-stream all the way to North America (Herberg pp). Rising coal consumption along with booming oil consumption will make China the largest source of carbon dioxide emissions globally which raises serious concerns about the effectiveness of any global effort to deal with controlling carbon emissions (Herberg pp).
Martha Caldwell Harris reports in "The Globalization of Energy Markets," that in this era of globalization, one nation's choices will affect the calculus of neighbors (Harris pp). When China courted Saudi Arabia with promises of assured imports, Japan was "rocked with the loss of the Arabian oil concession" (Harris pp). Asia's growing dependence on Middle East oil imports will create new imperatives to strengthen relationships with suppliers (Harris pp). Harris believes that new technologies can help address the environmental problems that are certain to grow more serious and the world population increases to nine billion in the coming decades (Harris pp). Fossil fuel use is the major cause of environmental problems, especially in developing nations where local and regional pollution is growing, and despite promises of hybrid cars and distributed energy generation, such as small turbines and decentralized power generation, market signals have not supported early commercialization (Harris pp).
Seeing global warming as a major threat, Japanese energy experts believe that as it becomes more apparent, there will be negative impacts on energy security (Harris pp). Their perceptions of energy security reflect a broader definition of risk and a greater focus on the Asian region, however even in Europe, there is renewed concern about energy security (Harris pp). According to recent forecasts, the overall import dependence of the European Union will rise to seventy percent for natural gas, eighty percent for coal, and ninety percent for oil by the year 2020 (Harris pp). Imports of Russian gas cold reach as much as forty-five percent of the EU's total, and as energy demands in the developing world rises to surpass the demand of the Organization for Economic Cooperation and Development during this time frame, the EU share of global energy demand will shrink to roughly ten percent (Harris pp).
Also of major concern is the fact that the shallow Straits of Malacca and the sea-lanes between the Middle East and Asia will become more congested with tankers and other ships carrying fuel and commodities (Harris pp). Ninety percent of Japan's oil imports and the majority of South Korea's and Taiwan's oil imports flow through these waters (Harris pp). In fact, every day more than two hundred vessels pass through the Malacca, Sundra and Lombok Straits, and the South China Sea (Harris pp). More than $1 trillion in international trade passed through these waters in 1994, which have seen an increase in serious accidents since the early 1990's, as well as an increase in piracy, kidnapping, and other acts of violence by non-state actors, such as left-wing rebels in the Philippines (Harris pp). The likelihood of even more accidents and acts of terrorism and piracy throughout the region in the future, has led some to call for a change in the transit passage law enshrined by the Law of the Sea separating commercial and military traffic (Harris pp). The objective would be increased regulation of commercial vessels in the Straits of Malaccato to ensure navigation safety, because cleaning up after a major oil spill and relief efforts to deal with terrorism or piracy could be much more costly after the fact (Harris pp). Another way to address the vulnerabilities in energy transportation through the sea-lanes would be to develop regional emergency response mechanisms (Harris pp).
For years, Japanese firms have been mining coal in Australia, developing natural gas resources in Indonesia, and purchasing oil from China, and with greater openness come new possibilities (Harris pp). For example, Tokyo Electric Power has stakes in new power-generating ventures in Malaysia and Vietnam (Harris pp). Gas and electric power are the focus of networks of growing international joint ventures that include firms from several Asian countries, as well as from the United States (Harris pp). These corporate linkages extend further and deeper into domestic economies, and in many cases, can stimulate market-oriented corporate restructuring and advanced technology development, and more importantly lead to new security challenges (Harris pp).
In 1996, almost one-fifth of Japan's natural gas came from Indonesia, a country where in many regions, violent independence movements have threatened central authority (Harris pp). Electric power, gas, and steel companies have long-term contracts of liquefied natural gas, LNG, imports from Indonesia that extend for more than a decade (Harris pp). Two-fifths of Indonesia's LNG exports come from Aceh, in the western end of Sumatra, that is overwhelmingly Islamic and the rural population resent the wealth of the Japanese who run the industrial enclave (Harris pp). The potential fragmentation of energy and resource rich regions poses major problems for the central government as well as for the importers whose investments become vulnerabilities (Harris pp). Japan, South Korea, Russia, China, Taiwan, India, and Pakistan all have commercial nuclear power programs, and four of these states have tested and/or developed nuclear weapons (Harris pp). Japan's nuclear power has been the central pillar of its energy policy, and is seen as the country's only hope for gaining a degree of autonomous control and for meeting environmental commitments (Harris pp). Thus, Asia has become the new center of gravity for the global nuclear industry, as additions to capacity in this region are projected to make up at least three-quarters of the world's total over the next twenty years (Harris pp). Therefore, for safety, environmental, and nonproliferation reasons, advanced technology cooperation in energy among Asian nations is essential (Harris pp).
In 1987, the term Sustainable Development first gained attention with a report from the World Commission for the Environment and Development what defined it as development "that meets the needs of the present without compromising the ability of future generations to meet the needs of others" (Young pp). The global mining industry finds survival economies less restrictive, because the local populations view a mine as an economic boost, for it mean potential jobs and the avoidance of poverty (Young pp). In other words, the local population is less concerned with potentially polluting activities so long as they have a way to earn a living and support their families (Young pp). In days past, when a mine became exhausted of resources, it was sealed and the mining company simply moved on to the next community (Young pp). The SD movement tries to make the mining companies view the communities as places of long-term investment and ensure a health care and educational system, and that the local population has a means for survival (Young pp). This holds true for all industries that involve natural resources, whether oil, chemical, coal, etc. (Young pp). In 1998, nine of the world's largest mining companies initiated the Global Mining Initiative and commissioned a comprehensive study of the sustainable development challenges facing the mining industry (Young pp).
For example, Papa New Guinea is a developing country that has extensive mining activity, and among the negative consequences this country has experienced are health problems resulting from overexposure to mercury, pollution of fishing grounds, and the degradation of rivers and creeks (Young pp).
The positive consequences include investments in infrastructure, investments in local health and education, as well as improved attention to pollution controls (Young pp).
In "State of the World 2004 — Special Focus: the Consumer Society," published by the WorldWatch Institute, the authors give examples of how growing numbers of universities, corporation, government agencies and other institutions around the world are incorporating environmentally friendly, so-called "green" concerns into their purchasing habits (Rutsch pp). This green purchasing power can play a key role in supporting changes toward an environmentally sustainable world (Rutsch pp). With respect to sustainable energy consumption, people in countries like Norway and Japan enjoy a high standard of living while using less energy per person than the average American (Rutsch pp). The authors stress that government policies, including regulation, standards, subsidies and taxes, are "critical for improvements in energy efficiency and conservation" and for the sustained growth of "cleaner and greener" energy technologies (Rutsch pp). However, individual consumers can play a key role through their daily choices "by creating demand for products and services that are more energy-efficient and by influencing wider policy decisions" (Rutsch pp). It is due to extreme consumption that humanity and the earth have come to the edge of an environmental abyss, as the world's finite resources are rapidly being depleted and degraded, and although the use of resources and generations of pollution and wastes continue to grow, there is still a chance to control consumption attitudes with coalitions at the government, business, and consumer levels (Rutsch pp).
In the face of these environmental dangers, many believe that new regulations should be enacted both locally and globally (Marber pp). Increased environmental awareness among wealthier nations may lead to domestic policies that will raise costs to businesses and consumers, which in turn could curb economic expansion (Marber pp). Peter Marber, in his article, 'Globalization and its Contents," published in World Policy Journal, says that one step in the right direction would be increased public spending on alternative and renewable energy sources in the wealthier countries (Marber pp). The world is clearly under-powered, and the need for diversified energy is growing every day, therefore the benefits of a burgeoning alternative energy sector could be "multiplicative" (Marber pp). Marber states:
First, it might spur new economic growth areas for employment in rich countries, supplying them with potential technologies for export while reducing their reliance on foreign oil. Second, it might encourage developing countries that are over-reliant on oil exports to develop and modernize their economies and societies.
Third, it would allow developing countries to build their infrastructures with a more diversified, sustainable energy approach than the first wave of industrializing countries
(Marber pp).
Globalization and its major engines of burgeoning human capital, freer markets, and increasing cross-border interaction, have created a New World order that has incited passionate debate, pro and con (Marber pp). Marber points out that even with its positive trends, globalization is not a perfect process, and is not a panacea for every problem for every person at every moment in time (Marber pp). In reality, it is a messy, complicated web of interdependent relationships, some long-term, and some fleeting (Marber pp)
In May 2005, Saudi Oil Minister, Ali Naimi, spoke before the World Affairs Council of Northern California and Council on Foreign Relations, stating that he believe globalization held the promise of a better way of life for the world's population, but realized that it will not be easy (Naimi pp). The world will be faced with tradeoffs in an effort to balance economic growth, quality of life, the environment, culture and tradition (Naimi pp). In promising the benefits of globalization, it is important to understand the essential role of energy, for economic activity requires energy to produce goods, move them to markets and sell them to consumers (Naimi pp). Moreover, energy provides the world with many of the conveniences of modern life, and without energy, economic progress is not possible (Naimi pp).
Due to globalization, the world's demand for energy will only continue to grow, and given the state of technology, there are currently no viable substitutes for oil, especially in the transportation sector where oil accounts for ninety-five percent of the energy consumed globally (Naimi pp). Therefore, it is almost certain that oil will remain the fuel of choice in transportation, both from the standpoints of economics and ease of use, for at least the next thirty years (Naimi pp). Although there are alternative technologies, such as fuel cells and battery-powered vehicles, that hold promise for the future, in reality, none are currently close to being commercially competitive with gasoline and diesel powered vehicles based on the internal combustion engine (Naimi pp). However, some new fuel-saving technologies, like hybrid vehicles, are commercial today and are becoming increasingly competitive in the market place, and demonstrate how technological advances can enable the world to more efficiently utilize oil recourses and minimize the impact on the environment (Naimi pp).
In this era of globalization, oil has become a financial investment asset, similar to currencies, equities and bonds (Naimi pp). Oil futures and over-the-counter markets are now attracting huge sums of money from hedge funds and institutional investors seeking to maximize returns (Naimi pp). These investment decisions are not necessarily based on prevailing market fundamentals, but rather on expected returns relative to alternative investments (Naimi pp). Thus, it is more difficult to stabilize markets due to the massive funds involved (Naimi pp). Globalization will expand the world's economy when in turn will create an unprecedented demand for additional oil (Naimi pp). While demand growth is expected to be large, Naimi believes the remaining oil resources are significant, and that technological innovations will provide the key to achieving balance markets by improving the efficiency of producing and consuming oil (Naimi pp). Although both producers and consumers benefit from stable and predictable prices, he cautions to be mindful that oil's new role as an investment asset and the lack of market transparency complicate the task of achieving stability (Naimi pp).
As globalization continues, free markets will ensure that investment capital and fossil fuels are distributed efficiently, however, the future could involve more regulation and confrontation (Globalization pp). In other words, rather than free markets, anxious governments will decide how capital and energy supplies are apportioned, "who gets how much access to the coveted resource rich areas will be affected by geopolitical competition or even conflict" (Globalization pp). Thus, rather than globalization, this would be "deglobalizaiton" (Globalization pp).
Massive industrialization in Asia and the continued high industrial output of advance economies pose major global environmental concerns (Laducina pp). Energy demands are only going to skyrocket as populations and industrial outputs continue to grow (Laducina pp). Although proven oil reserves will likely satisfy demand for the next several decades, the largest reserves are in the Middle East and Central Asia, where chronic political instability till continually threaten supply (Laducina pp). Europe and the United States are such large consumers of natural gas that domestic reserves are dwindling and utility prices are rising (Laducina pp). China and India combined will account for two-thirds of global demand for coal through 2030, and China alone is already the world's second largest oil importer (Laducina pp). As key resource dwindle, prices rise, and supply shrinks, competition for these resource will grow intense, with conflicts over water and oil the most likely (Laducina pp). As energy costs and environmental concerns grow however, alternative sources will become price competitive, just as solar power is on Long Island, New York, and wind power is in Minnesota and elsewhere (Laducina pp).
Developing countries entering the marketplace not only need more energy to produce and move their products, but they expect the same perks, such as modern appliances, etc., as Western societies, and that means increased energy consumption and increased energy demand. The genie is out of the bottle. Globalization is a matter of fact, and no one seems to have any quick fixes or even a viable prognosis concerning the inevitable dilemma the world faces as natural resources are depleted amid a continuing and increasing demand for more and more energy. It appears globalization is a "catch 22."
Work Cited
"Globalization and Energy Supply: Strategic Risk in the 21st Century."
A Deloitte Research Viewpoint. May 2004.
http://www.deloitte.com/dtt/research/0,1015,sid%253D1009%2526cid%253D50472,00.html
Harris, Martha Caldwell. "The Globalization of Energy Markets."
http://64.233.187.104/search?q=cache:GwIxkr0pEwYJ:www.ndu.edu/inss/books/Books_2001/Global%2520Century%2520-%2520June%25202001/C12Harri.pdf+globalization+and+the+demand+for+energy& hl=en
Herberg, Mikkal E. "Consequences of a Growing China."
Congressional Testimony. 6/7/2005. eLibrary. (accessed June 17, 2005).
Laducina, Paul A. "Managing global risk to seize competitive advantage.(analysis of risk management)." Ivey Business Journal Online. 3/1/2005. eLibrary. (accessed June 17, 2005),
Marber, Peter. "Globalization and its contents." World Policy Journal. 12/22/2004.
eLibrary. (accessed June 17, 2005).
Naimi, Ali. "Globalization and The Future of the Oil Market." Middle East
Economic Survey: VOL. XLVIII No 22 May 30, 2005. (accessed June 17, 2005).
http://www.mees.com/postedarticles/oped/v48n22-5OD01.htm
Rutsch, Horst. "State of the World 2004; Special Focus: The Consumer Society."
UN Chronicle. 12/1/2004. eLibrary. (accessed June 17, 2005).
"The U.S. National Intelligence Council on the changing geopolitical landscape."
Population and Development Review. 3/1/2005. eLibrary. (accessed June 17, 2005).
Young, Scott T. "Leading environmental change: the case of the global mining industry." Review of Business. 1/1/2005. eLibrary. (accessed June 17, 2005).
---
Are you busy and do not have time to handle your assignment? Are you scared that your paper will not make the grade? Do you have responsibilities that may hinder you from turning in your assignment on time? Are you tired and can barely handle your assignment? Are your grades inconsistent?
Whichever your reason is, it is valid! You can get professional academic help from our service at affordable rates. We have a team of professional academic writers who can handle all your assignments.
Plagiarism free papers
Timely delivery
Any deadline
Skilled, Experienced Native English Writers
Subject-relevant academic writer
Adherence to paper instructions
Ability to tackle bulk assignments
Reasonable prices
24/7 Customer Support
Get superb grades consistently
Online Academic Help With Different Subjects
Literature
Students barely have time to read. We got you! Have your literature essay or book review written without having the hassle of reading the book. You can get your literature paper custom-written for you by our literature specialists.
Finance
Do you struggle with finance? No need to torture yourself if finance is not your cup of tea. You can order your finance paper from our academic writing service and get 100% original work from competent finance experts.
Computer science
Computer science is a tough subject. Fortunately, our computer science experts are up to the match. No need to stress and have sleepless nights. Our academic writers will tackle all your computer science assignments and deliver them on time. Let us handle all your python, java, ruby, JavaScript, php , C+ assignments!
Psychology
While psychology may be an interesting subject, you may lack sufficient time to handle your assignments. Don't despair; by using our academic writing service, you can be assured of perfect grades. Moreover, your grades will be consistent.
Engineering
Engineering is quite a demanding subject. Students face a lot of pressure and barely have enough time to do what they love to do. Our academic writing service got you covered! Our engineering specialists follow the paper instructions and ensure timely delivery of the paper.
Nursing
In the nursing course, you may have difficulties with literature reviews, annotated bibliographies, critical essays, and other assignments. Our nursing assignment writers will offer you professional nursing paper help at low prices.
Sociology
Truth be told, sociology papers can be quite exhausting. Our academic writing service relieves you of fatigue, pressure, and stress. You can relax and have peace of mind as our academic writers handle your sociology assignment.
Business
We take pride in having some of the best business writers in the industry. Our business writers have a lot of experience in the field. They are reliable, and you can be assured of a high-grade paper. They are able to handle business papers of any subject, length, deadline, and difficulty!
Statistics
We boast of having some of the most experienced statistics experts in the industry. Our statistics experts have diverse skills, expertise, and knowledge to handle any kind of assignment. They have access to all kinds of software to get your assignment done.
Law
Writing a law essay may prove to be an insurmountable obstacle, especially when you need to know the peculiarities of the legislative framework. Take advantage of our top-notch law specialists and get superb grades and 100% satisfaction.
What discipline/subjects do you deal in?
We have highlighted some of the most popular subjects we handle above. Those are just a tip of the iceberg. We deal in all academic disciplines since our writers are as diverse. They have been drawn from across all disciplines, and orders are assigned to those writers believed to be the best in the field. In a nutshell, there is no task we cannot handle; all you need to do is place your order with us. As long as your instructions are clear, just trust we shall deliver irrespective of the discipline.
Are your writers competent enough to handle my paper?
Our essay writers are graduates with bachelor's, masters, Ph.D., and doctorate degrees in various subjects. The minimum requirement to be an essay writer with our essay writing service is to have a college degree. All our academic writers have a minimum of two years of academic writing. We have a stringent recruitment process to ensure that we get only the most competent essay writers in the industry. We also ensure that the writers are handsomely compensated for their value. The majority of our writers are native English speakers. As such, the fluency of language and grammar is impeccable.
What if I don't like the paper?
There is a very low likelihood that you won't like the paper.
Reasons being:
When assigning your order, we match the paper's discipline with the writer's field/specialization. Since all our writers are graduates, we match the paper's subject with the field the writer studied. For instance, if it's a nursing paper, only a nursing graduate and writer will handle it. Furthermore, all our writers have academic writing experience and top-notch research skills.
We have a quality assurance that reviews the paper before it gets to you. As such, we ensure that you get a paper that meets the required standard and will most definitely make the grade.
In the event that you don't like your paper:
The writer will revise the paper up to your pleasing. You have unlimited revisions. You simply need to highlight what specifically you don't like about the paper, and the writer will make the amendments. The paper will be revised until you are satisfied. Revisions are free of charge
We will have a different writer write the paper from scratch.
Last resort, if the above does not work, we will refund your money.
Will the professor find out I didn't write the paper myself?
Not at all. All papers are written from scratch. There is no way your tutor or instructor will realize that you did not write the paper yourself. In fact, we recommend using our assignment help services for consistent results.
What if the paper is plagiarized?
We check all papers for plagiarism before we submit them. We use powerful plagiarism checking software such as SafeAssign, LopesWrite, and Turnitin. We also upload the plagiarism report so that you can review it. We understand that plagiarism is academic suicide. We would not take the risk of submitting plagiarized work and jeopardize your academic journey. Furthermore, we do not sell or use prewritten papers, and each paper is written from scratch.
When will I get my paper?
You determine when you get the paper by setting the deadline when placing the order. All papers are delivered within the deadline. We are well aware that we operate in a time-sensitive industry. As such, we have laid out strategies to ensure that the client receives the paper on time and they never miss the deadline. We understand that papers that are submitted late have some points deducted. We do not want you to miss any points due to late submission. We work on beating deadlines by huge margins in order to ensure that you have ample time to review the paper before you submit it.
Will anyone find out that I used your services?
We have a privacy and confidentiality policy that guides our work. We NEVER share any customer information with third parties. Noone will ever know that you used our assignment help services. It's only between you and us. We are bound by our policies to protect the customer's identity and information. All your information, such as your names, phone number, email, order information, and so on, are protected. We have robust security systems that ensure that your data is protected. Hacking our systems is close to impossible, and it has never happened.
How our Assignment  Help Service Works
You fill all the paper instructions in the order form. Make sure you include all the helpful materials so that our academic writers can deliver the perfect paper. It will also help to eliminate unnecessary revisions.
2.      Pay for the order
Proceed to pay for the paper so that it can be assigned to one of our expert academic writers. The paper subject is matched with the writer's area of specialization.
3.      Track the progress
You communicate with the writer and know about the progress of the paper. The client can ask the writer for drafts of the paper. The client can upload extra material and include additional instructions from the lecturer. Receive a paper.
4.      Download the paper
The paper is sent to your email and uploaded to your personal account. You also get a plagiarism report attached to your paper.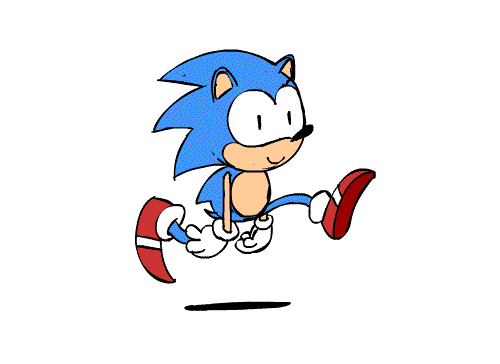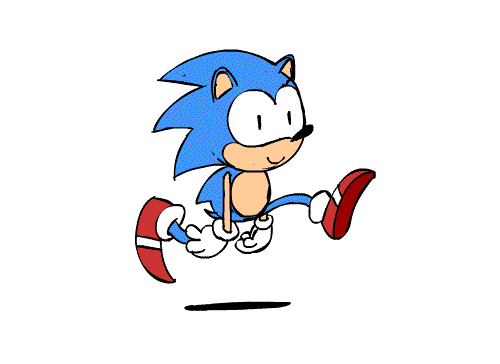 PLACE THIS ORDER OR A SIMILAR ORDER WITH US TODAY!!!
---