Diabetes Self-Care
This research study conducts an extensive review of relevant academic literature including professional nursing journals in a qualitative review in order to determine the factors that exist in relation to barriers and challenges of specific groups of patients in self-care management of diabetes mellitus. Findings in this study include race/ethnicity differences in self-care management as well as psychological, social, and family predictors of the probability of self-care management of diabetes success for patients.
DIABETES SELF-CARE
The objective of this research is to examine diabetes self-care with an emphasis on evidence-based clinical management and education which addresses the patient and nurse practitioner's concerns related to this problem and specifically appropriate nurse practitioner clinical management including non-pharmacologic treatment, pharmacotherapy, patient education, patient and family psychological aspects, and criteria for referral and community resources. Diabetes Mellitus has "reached nearly epidemic proportions in the United States. The American Diabetes Association (ADA) reports 20.8 million men, women and children in the United States are diabetic." (Twedell, 2007) it is critically important that the nurse practitioner understand the needed support and education of diabetes patients in self-care management of this disease.
METHOD
The method of research employed in this study is one of a qualitative nature conducted through an extensive review of relevant and academic literature in this subject area.
BACKGROUND
Diabetes mellitus is a chronic systemic disease (Scemons, 2007). Diabetes mellitus has been divided into four clinical classes by the American Diabetes Association (ADA) which are the four as follows: (1) Type 1 diabetes is an autoimmune disease possibly triggered by genetic and environmental factors. it's caused by the destruction of pancreatic beta cells that produce insulin. Totally insulin-deficient, the patient needs exogenous insulin to survive; (2) Type 2 diabetes, accounting for 90% to 95% of all diabetes in the United States, involves a decreased ability to use the insulin produced in the pancreas. The beta cells maintain some function but become progressively desensitized to blood glucose levels. Decreased insulin sensitivity in the liver and peripheral tissues adds to the problem; (3) Gestadomd diabetes develops during pregnancy; and (4) Other types have various specific causes, such as genetic defects in beta cell function or insulin action, pancreatic disease, or adverse drug reactions. (Scemons, 2007) Research has shown that the maintenance of blood glucose levels "within specific ranges significantly reduces comorbidities and secondary complications of diabetes and improves quality of life." (Scemons, 2007)
REVIEW of RELEVANT THEORETICAL LITERATURE
The work of Karen Davies entitled: "What is Effective Intervention? – Using Theories of Health Promotion" states the fact that the "increased prevalence of chronic disease offers nurses the challenge of how to help individuals make lifestyle changes and manage their conditions. (Whittemore, 2000; as cited in Davies, 2006) Interventions through means of education is one method of proffering the needed support in this initiative. Identification of a "curriculum to increase client knowledge would be insufficient without including skills and self-care strategies to deal with the complexities of managing a chronic condition." (Davies, 2006) Davies relates that "Government initiatives, such as the 'Choosing Health' white paper (Department of Health (DH), 2005) and 'Making a Difference' (DH, 1999), acknowledge the contribution that nurses need to play in the success of health promotion, by emphasizing and encouraging lifestyle choices and self-care." (Davies, 2006) Nurse practitioners can draw upon theories from health promotion in making the provision of "a structural theoretical framework where concepts can be applied and evaluated. These models and theoretical perspectives draw upon a variety of disciplines such as psychology, sociology, genetics and politics." (Davies, 2006) Davies states that "the diversity of theories, models and approaches can offer nursing a wide knowledge base, which can assist in describing and explaining behavior related to individuals." (2006) However, relates Davies, "using such a broad ideological base to evaluate interventions can increase complexity and confusion in application. One of the current debates is the need for a strong and consensual theoretical base as health promotion questions its ideological basis. (Bunton and MacDonald, 2002; as cited in Davies, 2006) Davies relates that the work of Naidoo and Wills (2001) relates that "government targets and diabetes standards place a high emphasis on individual behavior change. If overemphasized there is a potential for victim blaming, particularly if socioeconomic determinants of health such as income, literacy, and health service delivery are ignored." (Davies, 2006) it is important to identify factors that help with understanding changes in behavior. "Health promotion theory for individual behavior change draws upon health psychology by using social cognition models." (Davies, 2006) One model in itself cannot explain "the content and complexity ob behavior change" (Davies, 2006) however it is possible through use of several models as it may potentially provide a partial explanation. Self-efficacy is one aspect of the "health belief model" and as well the "theory of planned behavior has been used to promote health-related behaviors…" And can be utilized in measurement of "pre- and post-intervention by questionnaire to evaluate self-belief and confidence in ability to perform skills such as managing carbohydrate counting." (Davies, 2006) Furthermore, self-efficacy "takes into consideration the broader social and environmental context of the behavior, reflecting the individual's perceived ability to carry out behaviors." (Hollaway and Watson, 2002; as cited in Davies, 2006) While there is a debate regarding whether social and cognitive models can effectively make identification of the elements of health behavior relevant to nursing it is suggested in the evidence that these models may be used as a meaning of gaining understanding of health behavior "to some of its component parts, such as locus of control, self-esteem and efficacy" (Davies, 2006) in assisting with planning and facilitation of intervention. It is important that the client-centered goals are realistic in assisting the patient with gaining confidence and motivation for management of their condition. In diabetes management initiative, there is existing evidence "that intensive glucose management, can prevent microvascular complications, such as retinopathy and nephropathy. (Diabetes Control and Complications Trial (DCCT), 1993; United Kingdom Prospective Diabetes Study Group (UKPDS), 1998; as cited in Davies, 2006) Because of this "glucose control and biomedical outcomes remain a measure of success and an important focus within diabetes management." (Davies, 2006) Davies states that "evidence suggests that setting collaborative, attainable goals will foster success, engagement and further improvements." (Wolpert and Anderson, 2001; as cited in Davies, 2006) Davies related that the "common theme emerging is the need to understand the individual's concept of health, so that there can be a focus on factors that can promote and maintain improved self-care." (Wolpert and Anderson, 2001; as cited in Davies, 2006) Davies relates that measures of health are both 'objective' and 'subjective'. The following chart provides a list of each of these areas of measures of health.
MEASURES of HEALTH
____OBJECTIVE____SUBJECTIVE
Health status Physical well-being, functional ability,
Health behavior indicators health status
Environmental Indicators Psychological well-being
Socio-economic indicators Social well-being
Quality of life
SOURCE: DAVIES (2006)
LITERATURE REVIEW
The work of Gregg et al. entitled: "Improving Diabetes Self-Management Through Acceptance, Mindfulness and Values: A Randomized Controlled Trial" states that "self-management of Type 2 diabetes requires attention to diet, physical activity, blood glucose monitoring and consistent administration of diabetes medication and/or insulin. Good self-management is related to lower glycated hemoglobin levels which reflects a decreased likelihood of developing diabetes-related complications of as much as 37%." (2007) Education of diabetes patients relating to "nutrition, physical activity, blood glucose self-monitoring, and medication and insulin administration are essential components of diabetes treatment" (Gregg, et al., 2007) however, education alone does not lead to self-management of an adequate nature. It has been shown that adherence to regimen is reduced by patient distress. Cognitive behavior therapy and other psychologically focused interventions have shown mixed results in self-management of diabetes. Gregg et al. states that: "Consistent with CBT assumptions, in many of these studies researchers attempted to teach patients to control diabetes-related thoughts and feelings in order to reduce or eliminate distress. However, eliminating distress may not be a realistic strategy with this population. Each time patients with diabetes monitor blood glucose, look at an item of food, or notice an ache or pain, a psychological connection may be made to the very real and inherently distressing possible results of their disease. Self-management behaviors may thus evoke thoughts of the illness and reactions to its dangers, which could itself be distressing if a patient believes that distress, fear, worry, and other negative diabetes-related emotions and cognitions must be stopped, altered, or reduced. Teaching acceptance and mindfulness skills may provide a more realistic alternative." (Gregg, et al., 2007) Gregg et al. reports that the study conducted was for the purpose of seeking to apply an acceptance approach to coping with diabetes. Acceptance and commitment therapy (ACT: Hayes, Stosahl, & Wilson, 1999) teacher individuals to accept their feelings, to 'defuse' or disengage from the content of their thoughts by focusing more mindfully on the process of thinking itself, and to link all of this to goal-based action. In short, ACT attempts to teach individuals to experience their thoughts and feelings rather than attempting to alter or stop them. Individuals are asked to work toward those goals and values they hold while experience their thoughts and positive feelings." (Gregg et al., 2007) ACT is stated to have "shown positive outcomes for a wide variety of conditions including for chronic medical conditions, even when presented in very brief form." (Gregg, et al., 2007) Gregg et al. additionally states: "Diabetes researchers have called for the development of interventions designed to reduce diabetes-related distress in order to increase adherence with medical regimens (Melkus et al., 2003).Given this, there may be practical advantages to acceptance, mindfulness, and values-based action as a method of dealing with the psychological challenges of this chronic disease. Diabetes carries a substantial risk of disability and death, and it is reasonable for a person to respond to such threats with fear, worry, sadness, and avoidance. It can be invalidating and disempowering not to address these difficult thoughts and feelings." (Gregg, et al., 2007) the patient is required, in these psychological approaches which require a focus such as this to "sort through which thoughts and feelings are rational or irrational, excessive or expected. This sort process might actually increase self-focus and make nonavoidant effective actions difficult. Acceptance and mindfulness provides a generally applicable and relatively easy alternative to this dilemma, especially when combined with values-based action." (Gregg, et al., 2007) Gregg et al. state that their study shows "that it is possible to impact these coping strategies quickly through a psychoeducational intervention, providing an alternative to existing approaches that emphasize the role of control of emotions and thoughts in the maintenance of good self-management behaviors." (Gregg, et al., 2007)
The work of Oster et al. (2006) entitled: "Differences in Self-Management Behaviors and Use of Preventive Services among Diabetes Management Enrollees by Race and Ethnicity" review the assessment of "the degree that managed care organization (MCO)enrollees used preventive services and engaged in diabetes self-management behaviors by race/ethnicity." (Oster, et al., 2006) the assessment was conducted through self-administered surveys of 19,483 eligible enrollees. Thirty-three of the 40 survey questions "were exact or slightly modified Behavioral Risk Factor Surveillance System (BRFSS (questions)." (Oster, et al., 2006) Results of these questionnaires shown that Black and Hispanic respondents "reported more diabetes-related health visits in the past year than did whites. White respondents reported receiving more of the recommended preventive services. Blacks had significantly lower utilization of five of the eight preventive services measured compared to whites, and Hispanics had significantly lower utilization of seven of the eight preventive services." (Oster, et al., 2006) Oster et al. states that: "With regard to self-management behaviors, blacks were significantly less like than whites to monitor their diets, exercise regularly and not smoke, while Hispanics and whites differed only in regard to diet monitoring. There was no racial or ethnic variation in the likelihood of performing daily glucose checks." (Oster, et al., 2006) This study states conclusions that significant differences exist in the use of preventive services by race/ethnicity. (Oster, et al., 2006; paraphrased)
The work of Burns and Skelly entitled: "African-American Women with Type 2 Diabetes: Meeting the Daily Challenges of Self-Care" reports a study conducted with the purpose of describing the experience of living with type 2 diabetes in a sample of African-American women. This study reports a "convenience sample of nine (9) women" who were recruited through referral from physician offices in taped interviews. The mean age of participants in this study is stated to be fifty-seven years of age. This study concludes that all participants stated a concern for limb amputation possibility and that education concerning diabetes self-management "most often occurred at initial diagnosis in the form of pamphlets and instructions to cut back on certain foods. However, no instructions were given on how to cut back. Only one of the participants had an exercise plan. In addition, they did not feel that the health care providers had time to talk with them about their diabetes." (Burns and Skelly, (2005)
The work of Utz et al. (2006) entitled: "Working Hard With it: Self-Management of Type 2 Diabetes by Rural African-Americans" reports a study with the specific aims stated to be to provide a description of the "experience of self-managing type 2 diabetes among rural dwelling African-Americans, to identify facilitators and barriers to self-management, to describe the use of prescribed and alternative therapies, and to elicit recommendations for programs of diabetes care." (Utz, et al., 2006) This study was conducted through ten focus groups in three rural communities with men and women separated into groups "with facilitators matched by race and gender." (Utz, et al., 2006) Group sessions are stated to have been tape-recorded and transcribed with field notes taken as well. Data analyses were conducted through use of Folio Views software and then went under review by a multidisciplinary team. The specific aims were: (1) identification of facilitators and barriers to type 2 diabetes self-management among African-Americans living in rural communities; (2) to make determination of prescribed therapies and alternative therapies use; and (3) elicitation of recommendations for programs of diabetes care from participants. Stated as the program's long-term goal is the development and testing of interventions found to be effective in promotion of self-management of type 2 diabetes among African-Americans living in rural areas. Emerging in this study was identification of barriers specific to rural areas such as "inability to find diabetes specialists and lack of diabetes education programs being offered within reasonable distance." (Utz, et al., 2006) it is stated that: "Costs of care are problematic for all those with chronic illnesses, and this factor was strongly emphasized by many participants in this study who live in rural areas with high rates of poverty." (Utz, et al., 2006) Strengths noted in rural communities included: "seeking support from health professionals and the use of close-knit networks among kinfolk, friends, and church groups often seen in rural communities. Individual coping techniques, prayer and writing down problems are also examples of resilience and strength among many of the participants learning to live with diabetes." (Utz, et al., 2006) While it is not possible to generalize the results of this study due to the nature of qualitative research, insights were garnered from this study due to the emergence of commons themes. Conclusion of this study state: "Addressing health disparities such as the high incidence of type 2 diabetes among people of color requires that healthcare providers tailor care to the lives and understandings of their patients. Results of this study reinforce the importance of offering diabetes education that is culturally tailored to recipients. Unique life experiences of African-Americans in rural areas require diabetes education and support consistent with those needs." (Utz, et al., 2006)
The work of Wdowik, et al. entitled: "Expanded Health Belief Model Predicts Diabetes Self-Management in College Students" reports a cross-sectional, exploratory study to determine factors predicting diabetes self-management. The purposes of this study are stated to be: (1) to develop an attitude and self-care assessment instrument based on the variables in the EHBM and targeted to college students with Type 1 diabetes; (2) establish content validity of construct as well as test-retest and internal consistency reliability; and (3) identify attitudes and other characteristics of college students who successfully manage their diabetes. (Wdowik, 2001) Findings of the study state that "attitude constructs most predictive of good diabetes management behaviors included Intervention and Health Importance, whereas barriers to achieving appropriate outcomes were identified as Situational Factors and Emotional Response. Thus, even if students with positive attitudes and good intentions may be unable to engage in desired self-care behavior if significant barriers or negative emotions are present." (Wdowik, 2001) Additionally stated in the study's conclusions are that "two attitude constructs were found to be highly predictive of regular exercise: Intention and Emotional Response. High intentions to engage in recommended self-care behaviors were predictive of frequency of exercise. Similarly, other studies have found Intention to be closely related to behavior." (Wdowik, 2001)
The work of Williams and Bond entitled: "The Roles of Self-Efficacy, Outcome Expectancies and Social Support in the Self-Care Behaviors of Diabetics" reports a study in which "adult diabetics completed a questionnaire containing measures of diabetes-related self-efficacy, outcome expectancies, social support and diabetes self-care. Self-efficacy was consistently associated with self-care in the areas of diet, exercise and blood glucose testing. Outcome expectancies were correlated with exercise and blood glucose testing. The relationship between self-efficacy and blood glucose testing was moderated by outcome expectancies, such that self-efficacy had a greater effect when combined with strong beliefs in outcomes. At low levels of self-efficacy strong outcome beliefs were associated with poorer self-care. Social support was associated with exercise self-care, and diet-specific positive family interactions were associated with better diet adherence. The relationship between social support and exercise self-care was mediated by self-efficacy. When the effects of self-efficacy were controlled, social support was no longer a significant independent predictor of self-care. The results of this study suggest that programs designed to increase confidence in self-care abilities are likely to be effective." (Williams and Bond, 2002)
The work of Sousa, et al. entitled: "Relationships Among Self-Care Agency, Self-Efficacy, Self-Care and Glycemic Control" reports a study that examined "whether self-care management affects glycemic control and mediates relationships between self-efficacy and self-care agency with glycemic control." (2005) Findings of this study give indication that "greater self-care agency and self-efficacy lead to greater self-care management, in turn leading to better glycemic control. Self-care management did not mediate between self-efficacy or self-care agency and glycemic control. Thus beliefs or capabilities for self-care are insufficient to improve glycemic control; doing so requires self-care management." (Sousa, et al., 2005)
The work of Coates and Boore entitled: "The Influence of Psychological Factors on the Self-Management of Insulin-Dependent Diabetes Mellitus" reports a study that investigated the "influence of a number of psychological factors upon the practice and outcome of diabetic self-management among young adults with insulin-dependent diabetes mellitus. Health beliefs, perception of control and knowledge were assessed by scales and questionnaire and glycosylated haemoglobin results and clinical attendance records obtained for 263 patients." (1998) Coates and Boore state that Cameron (1996) made an examination of factors that might be relative in promotion of compliance of patients with therapeutic regimens and made suggestion of the following psychosocial influences: (1) knowledge and understanding; (2) quality of interaction; (3) social isolation and social support; (4) health beliefs and attitudes; and (5) illness and treatment. (Coates and Boore, 1998) Results of the study are stated to have demonstrated "that the sample members perceived that they were responsible for control of their diabetes, that the benefits of following treatment were greater than any barriers and that they were knowledgeable about their diabetes." (Coates and Boore, 1998)
SUMMARY
This work has shown that education and knowledge are critically necessary if patients are to be successful at self-care management of diabetes mellitus. It is necessary that nurse practitioners empower patients with information and knowledge and provide as well the encouragement necessary to build a patient's confidence in their own ability in self-care management of diabetes. Patients who feel that they are capable of self-care management report more success and clinical outcomes support this belief. This study notes that the patient's perception of the quality of interaction with the healthcare provider is a predictor in the self-care management success of a patient. In rural studies many limitations were found as well as barriers noted to self-care management of diabetes however, strengths were noted in the social support and community support mechanisms which offer support to patients in self-care management of diabetes. Furthermore, this study has demonstrated that social support is associated with exercise of self-care and positive family interactions were found to be linked to better diet adherence as well as exercise self-care. Also identified in this study were two attitude constructs that were found to be predictive of regular exercise which are: (1) intention and (2) emotional response. Finally, this study has noted that race/ethnicity differences exist in self-care management of diabetes mellitus which relates the importance of recognizing the race/ethnicity of the patient when providing knowledge and education relating to self-care management of diabetes mellitus.
Bibliography
Williams, K.E. And Bond, M.J. (2002) the Roles of Self-Efficacy, Outcome Expectancies and Social Support in the Self-Care Behaviors of Diabetics. Psychology, Health & Medicine Vol. 7 No. 2, 2002. BrunnerRoutledge: Taylor & Francis Healthsciences.
Wdowik, Melissa J. et al. (2001) Expanded Health Belief Model Predicts Diabetes Self-Management in College Students. Society for Nutrition Education January/February 2001.
Utz, Sharon W. et al. (2006) Working Hard With it: Self-Management of Type 2 Diabetes by Rural African-Americans. Family Community Health. Vol. 29, No. 3 pp. 195-205 Lippincott Williams & Wilkins, Inc. 2006.
Davies, Karen (2006) What is Effective Intervention? – Using Theories of Health Promotion. British Journal of Nursing, 2006, Vol. 13 No. 3
Gregg, J.A. et al. (2007) Improving Diabetes Self-Management Through Acceptance, Mindfulness, and Values: A Randomized Controlled Trial. Journal of Consulting and Clinical Psychology 2007. Vol. 74 No. 2 326-343. 2007 American Psychological Association.
Burns, Dorothy; and Skelly, Anne H. (2005) African-American Women with Type 2 Diabetes: Meeting the Daily Challenges of Self-Care. The Journal of Multicultural Nursing & Health 11:3 Fall, 2005.
Oster, Natalia Vukshich et al. (2006) Differences in Self-Management Behaviors and Use of Preventive Services among Diabetes Management Enrollees by Race and Ethnicity. Disease Management Vol. 9, No. 3, 2006.
Sousa, Valmi D. et al. (2005) Relationships Among Self-Care Agency, Self-Efficacy, Self-Care and Glycemic Control. Research and Theory for Nursing Practice: An International Journal. Vol. 19, No. 3, 2005.
Scemons, Donna (2007) Diabetes Medications. Nursing 2007. Online available at www.nursing2007.com.
Coates, V.E. And Boore, J.R.P. (1992) the Influence of Psychological Factors on the Self-Care Management of Insulin Dependent Diabetes Mellitus. Journal of Advanced Nursing 27, 528-537.
Diabetes Self-Care
---
Are you busy and do not have time to handle your assignment? Are you scared that your paper will not make the grade? Do you have responsibilities that may hinder you from turning in your assignment on time? Are you tired and can barely handle your assignment? Are your grades inconsistent?
Whichever your reason is, it is valid! You can get professional academic help from our service at affordable rates. We have a team of professional academic writers who can handle all your assignments.
Plagiarism free papers
Timely delivery
Any deadline
Skilled, Experienced Native English Writers
Subject-relevant academic writer
Adherence to paper instructions
Ability to tackle bulk assignments
Reasonable prices
24/7 Customer Support
Get superb grades consistently
Online Academic Help With Different Subjects
Literature
Students barely have time to read. We got you! Have your literature essay or book review written without having the hassle of reading the book. You can get your literature paper custom-written for you by our literature specialists.
Finance
Do you struggle with finance? No need to torture yourself if finance is not your cup of tea. You can order your finance paper from our academic writing service and get 100% original work from competent finance experts.
Computer science
Computer science is a tough subject. Fortunately, our computer science experts are up to the match. No need to stress and have sleepless nights. Our academic writers will tackle all your computer science assignments and deliver them on time. Let us handle all your python, java, ruby, JavaScript, php , C+ assignments!
Psychology
While psychology may be an interesting subject, you may lack sufficient time to handle your assignments. Don't despair; by using our academic writing service, you can be assured of perfect grades. Moreover, your grades will be consistent.
Engineering
Engineering is quite a demanding subject. Students face a lot of pressure and barely have enough time to do what they love to do. Our academic writing service got you covered! Our engineering specialists follow the paper instructions and ensure timely delivery of the paper.
Nursing
In the nursing course, you may have difficulties with literature reviews, annotated bibliographies, critical essays, and other assignments. Our nursing assignment writers will offer you professional nursing paper help at low prices.
Sociology
Truth be told, sociology papers can be quite exhausting. Our academic writing service relieves you of fatigue, pressure, and stress. You can relax and have peace of mind as our academic writers handle your sociology assignment.
Business
We take pride in having some of the best business writers in the industry. Our business writers have a lot of experience in the field. They are reliable, and you can be assured of a high-grade paper. They are able to handle business papers of any subject, length, deadline, and difficulty!
Statistics
We boast of having some of the most experienced statistics experts in the industry. Our statistics experts have diverse skills, expertise, and knowledge to handle any kind of assignment. They have access to all kinds of software to get your assignment done.
Law
Writing a law essay may prove to be an insurmountable obstacle, especially when you need to know the peculiarities of the legislative framework. Take advantage of our top-notch law specialists and get superb grades and 100% satisfaction.
What discipline/subjects do you deal in?
We have highlighted some of the most popular subjects we handle above. Those are just a tip of the iceberg. We deal in all academic disciplines since our writers are as diverse. They have been drawn from across all disciplines, and orders are assigned to those writers believed to be the best in the field. In a nutshell, there is no task we cannot handle; all you need to do is place your order with us. As long as your instructions are clear, just trust we shall deliver irrespective of the discipline.
Are your writers competent enough to handle my paper?
Our essay writers are graduates with bachelor's, masters, Ph.D., and doctorate degrees in various subjects. The minimum requirement to be an essay writer with our essay writing service is to have a college degree. All our academic writers have a minimum of two years of academic writing. We have a stringent recruitment process to ensure that we get only the most competent essay writers in the industry. We also ensure that the writers are handsomely compensated for their value. The majority of our writers are native English speakers. As such, the fluency of language and grammar is impeccable.
What if I don't like the paper?
There is a very low likelihood that you won't like the paper.
Reasons being:
When assigning your order, we match the paper's discipline with the writer's field/specialization. Since all our writers are graduates, we match the paper's subject with the field the writer studied. For instance, if it's a nursing paper, only a nursing graduate and writer will handle it. Furthermore, all our writers have academic writing experience and top-notch research skills.
We have a quality assurance that reviews the paper before it gets to you. As such, we ensure that you get a paper that meets the required standard and will most definitely make the grade.
In the event that you don't like your paper:
The writer will revise the paper up to your pleasing. You have unlimited revisions. You simply need to highlight what specifically you don't like about the paper, and the writer will make the amendments. The paper will be revised until you are satisfied. Revisions are free of charge
We will have a different writer write the paper from scratch.
Last resort, if the above does not work, we will refund your money.
Will the professor find out I didn't write the paper myself?
Not at all. All papers are written from scratch. There is no way your tutor or instructor will realize that you did not write the paper yourself. In fact, we recommend using our assignment help services for consistent results.
What if the paper is plagiarized?
We check all papers for plagiarism before we submit them. We use powerful plagiarism checking software such as SafeAssign, LopesWrite, and Turnitin. We also upload the plagiarism report so that you can review it. We understand that plagiarism is academic suicide. We would not take the risk of submitting plagiarized work and jeopardize your academic journey. Furthermore, we do not sell or use prewritten papers, and each paper is written from scratch.
When will I get my paper?
You determine when you get the paper by setting the deadline when placing the order. All papers are delivered within the deadline. We are well aware that we operate in a time-sensitive industry. As such, we have laid out strategies to ensure that the client receives the paper on time and they never miss the deadline. We understand that papers that are submitted late have some points deducted. We do not want you to miss any points due to late submission. We work on beating deadlines by huge margins in order to ensure that you have ample time to review the paper before you submit it.
Will anyone find out that I used your services?
We have a privacy and confidentiality policy that guides our work. We NEVER share any customer information with third parties. Noone will ever know that you used our assignment help services. It's only between you and us. We are bound by our policies to protect the customer's identity and information. All your information, such as your names, phone number, email, order information, and so on, are protected. We have robust security systems that ensure that your data is protected. Hacking our systems is close to impossible, and it has never happened.
How our Assignment  Help Service Works
You fill all the paper instructions in the order form. Make sure you include all the helpful materials so that our academic writers can deliver the perfect paper. It will also help to eliminate unnecessary revisions.
2.      Pay for the order
Proceed to pay for the paper so that it can be assigned to one of our expert academic writers. The paper subject is matched with the writer's area of specialization.
3.      Track the progress
You communicate with the writer and know about the progress of the paper. The client can ask the writer for drafts of the paper. The client can upload extra material and include additional instructions from the lecturer. Receive a paper.
4.      Download the paper
The paper is sent to your email and uploaded to your personal account. You also get a plagiarism report attached to your paper.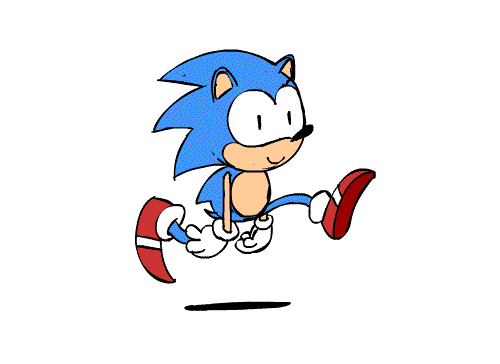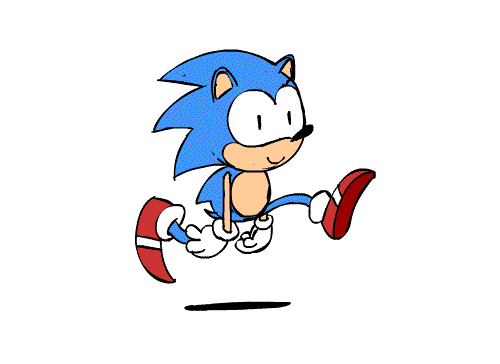 PLACE THIS ORDER OR A SIMILAR ORDER WITH US TODAY!!!
---