Adolescent Environment
The subject interviewed is a 17-year-old Hispanic male from Cleveland, Ohio. Although his legal name is Harley, this adolescent chooses to call himself by the name "Renegade." Renegade lives in a loft with 12 other boys ranging from the ages of 15 to 27 above a rare book store in a historic and impoverished section of the city. Renegade was either orphaned or abandoned at a young age, and spent many years bouncing around foster homes and group homes as a ward of the state of California. Since leaving the care of the state, Renegade was able to uncover many mysteries about his past that were officially "sealed" regarding his biological family. Renegade was not given any information about his ethnic background as a child, but his mocha-colored skin and dark, striking hair obviously set him apart as an ethnic minority. There were Latino and Mexican boys in most of the group homes Renegade spent time in as a child, but his skin tone was quite different from any of the other boys, and his facial structure and body build was also noticeably different from his ethnic peers. This led Renegade to believe that his ethnicity must be different from theirs, and influenced by his deep fascination with a local bookstore owner, he concluded that he must be of Native American descent. At the age of 15 he walked out of an abusive foster home to go in search of his heritage. With the assistance of his "pack" — the group of homeless punks on the streets of San Francisco that took him in — he managed to uncover information about his biological family. Although the whereabouts of his mother are unknown, Renegade did find that he is not of any traceable Native American heritage, but rather of Hispanic origins. Surprised by this news about his heritage and now having to make a decision about the direction of his life, Renegade is in a rather unusual adolescent environment.
Renegade revealed himself as a sexually charged adolescent. While his body appears to be largely developed into his mature form, his physical reactions are more akin to the kind seen in younger teenagers just on the brink of puberty. A youthfulness surrounds him physically and emotionally, so that one wonders if he could possibly be a physically advanced twelve or thirteen-year-old boy instead. When asked to reveal the best and worst aspects of being a seventeen-year-old, his answer was the same. "Sex." Renegade quickly realized after leaving the structure of the last foster home that he was of an alternative sexual orientation. Of all the places to come to this realization, the streets of San Francisco are not actually that poor of a location. He found a supportive group of alternative peers quickly, but he struggled all the same. "I felt… isolated. No matter how many really great friends I had, no matter how much support there was. I felt separated and alone." Renegade had a series of sexual relationships his first summer away from home that ranged from the exciting and fun, to the painful "NoNotEverAgainFucks." Realizing that he needed to figure himself out before he could relate to others, that is when he decided it was vital that he discover more about his past. "I had my tribe on the streets. But until I knew what Indian Tribe I was from I didn't think I could be a part of it completely."
Looking at Renegade's situation with Erikson's developmental theories in mind, it is easy to understand why he felt this way. According to Erikson, there are eight distinct developmental stages through which each person must pass throughout the course of his or her life. (Aranel 2005) From infancy, through several childhood stages, then those for the adolescent, young adult, middle aged adult, and older adult stages. Renegade, as a 15-year-old that first entered life on the streets, should have been in the Adolescent stage of development. The psychosocial crisis of this stage is the ego-identity vs. role-confusion. The significant relations of this stage are peer groups and role models. The psychosocial modalities of this developmental stage are to be oneself and to share oneself. The psychosocial virtues are fidelity and loyalty, and the maladaptions are fanaticism and repudiation. (Karp 2004) However, instead of being able to fully devote himself to dealing with the normal adolescent stage, parts of his psychosocial self were still dealing with the infant crisis of trust vs. mistrust, perhaps due to the failed relationship between him and his mother. He had never been able to develop fully through the toddler crisis of autonomy vs. shame and doubt, the pre-school crisis of initiative vs. guilt, or the school-age crisis of industry vs. inferiority. Renegade felt withdrawn, and stalled in many ways. He had high hopes that dealing with the unresolved issues and questions from his past would help guide his future. According to developmental theorists like Erikson, Renegade was on the right track.
Renegade met a boy in San Francisco with experience doing freelance investigative work, mostly using computers and the Internet, and the hunt began for his family history. When the Hispanic origins were first revealed, Renegade was convinced the boy had found the wrong family. "I remember looking at the documents on this boy's laptop in a motel room, and wanting to punch him for making up fake papers. I was in such denial. I called him all sorts of names and told him I would cut him if he didn't show me the real papers." A massive caffeine addiction had Renegade feeling paranoid and irrational. (One of the best quotes from the interview was, "Damn you Starbucks! I could have been happily addicted to cocaine or speed, but noooooo, you had to get me hooked on espresso. Who ever heard of a street punk espresso whore?") Renegade felt even more isolated, for even his hacker friend had seemingly turned against him. Three months later, his friends found him passed out naked in a back alley and brought him back to their hangout. Renegade claims to have little recollection of those months, apart from one distinct vision that played over and over again in his mind. The details of this vision were too personal for him to reveal, but it was apparently a healing experience. "I realized that I had found my tribe. I may not have been Native American by birth, but I walk on the same soil that the Indians did, and I am oppressed by the same White Man that they were." Through some strange inner-city dreamquest, Renegade felt that he had finally passed through the missing stages of psychosocial development, and he could now deal with "normal" teenage problems.
Now that Renegade was finally coming to a full sense of his self-identity, his friends were able to help support him as he dealt with personal problems from his childhood. "I'm a Born-Again Indian Street Punk Faggot. Don't mess with me, I'm too cute." While this self-identity may not appear to be normal by any stretch of the imagination, Renegade found himself able to deal with life through the eyes of this identity. He relayed stories about being tormented by bullies at school and in group homes. He painfully told about being hit by foster fathers, or locked in closets for extended periods of time because there were too many children for the caretakers to handle at once. He remembers being terrified at a young age that he would turn out to be gay, because one of his foster-home brothers had revealed himself as homosexual at the age of 17, and he was promptly encouraged to leave the house and never return. "I suppose that's part of why I decided to just walk out. I had a suspicion I was gay, and I would rather leave because I chose to do it than have to deal with being rejected again."
Renegade doesn't recall having any positive parental role models as a child. He was distant even from the older children which attempted to bond with him. He kept himself very cut off from others in an attempt to protect himself against rejection. "I used to fantasize about my mother being murdered. Not because I wanted her to be killed or dead. But because it was easier for me to think that she never meant to give me up. I now know that it's just as likely she left me somewhere as anything else, but I can deal with that. Because who knows what reason she had." Renegade has something of a child-to-parent crush on the Native American bookstore owner that inspired him to assimilate a Native American identity, but he never expressed that to the man. Looking back, he wishes he had, because he could have possibly had a healthy mentor relationship instead of being as isolated, although he still fears that even the kind old man may have rejected him.
Interestingly, Renegade's psychosocial development can once again be traced through his relationship with the Native American bookstore owner (Brainmeta 2004) According to Piaget, from toddler to early childhood, the child demonstrates intelligence through advanced comprehension of symbols, and the maturation of language and imagination. (Huitt & Hummel 2003) However, during this stage thinking is often nonlogical and a nonreversable manner, and egocentric thinking is predominant. Renegade demonstrated this through his decision that he must be Native American. Although it was probably most logical that despite having higher cheek bones and a slightly different body build than his Hispanic, Latino, and Mexican peers, he was from an area that was highly populated by people of this ethnicity and he was likely of Hispanic decent. However, as a coping method he used nonlogical reasoning and decided that since the bookstore owner was Native American, he must also be Native American because it was the most delightful and comforting thought. As Renegade got older and passed out of this stage of development and began having better cognitive thinking skills, he still suffered from the nonreversable nature of having made this decision. Even when presented with proof later on that he was not Native American, he was so thoroughly convinced by his lasting childhood impressions that this was the only possible reality. When told about Piaget's theories, Renegade found them to be fascinating. "I should have been studying that as a kid. Maybe then I would have been able to ask myself if I was being rational or not. I figured anything I came up with had to be rational. After all, the other kids all knew about the Monster in the closet too. I was just the only one who knew he was made of nuclear waste."
Although by this point in the interview, I was well aware that most of the traditional questions about home, family, peers, and school were irrelevant for Renegade, I decided to go through the list of standard questions just to see what kind of answers he would give. He identified his "parents" as an older boy named Baal that he met upon reaching the city of Cleveland after moving out of San Francisco. Baal is the one who had arrangements to use the loft over the rare book store, and all of the other boys that stayed there called him Pack Leader. He appeared to be younger than many of the other boys that thought of him as a mentor figure, but that didn't stop him from "establishing dominance… In really fun ways." As for school, Renegade is actually studying for his GED using online tutorials at the Cleveland Public Library, and has learned a lot about veterinary medicine. "Baal picks up strays. Stray street punks, stray cats, stray dogs, stray rats… We joke about calling the Loft here the Neverland Animal Hospital." Renegade has learned to diagnose most common pet illnesses and injuries with a great deal of accuracy, and he is furthering his study of natural healing and medicine that had been a subject of particular interest when establishing his imaginary Native American roots. "I grow 32 different kinds of herbs up on the roof during the summer. And I'm not talking about weed." In response to the questions about peer pressure about sex and drugs, Renegade had a combination of dismissing and enlightened answers. "What do I do when my friends are drinking? Coffee. What do I do when they offer me drugs? Coffee. How do I handle stress? Coffee. What do I do when I can't get coffee? Tea, guarana, or caffeine pills." He also went into some detail discussing alternative theories about some illegal drugs having medicinal healing qualities, and expressing his opinions that many legal activities are far more harmful than the illegal ones. "Now that I have a clearly defined self-identity, I can handle just about any situation. I don't get pressured into doing something if I don't want to do it. And if I want to do it, I have a damn good reason."
Conducting this interview was a far more revealing experience than I originally anticipated. Rather than talking to an adolescent who was anything like those I have met in my personal experience, I was exposed to someone with a completely different background and life experience. I have a great deal of experience with Hispanic teenagers, but Renegade was very different from any of them. Renegade was not exactly Native American, not exactly Hispanic, and definitely not your average American. I think it was a good experience for him as well, getting to talk about his past. Normally, "respectable" people do not care to listen to what a gay street punk has to say about the world, and it can be a very validating experience for someone who is used to rejection to instead find himself sought out. Previously, I was under the impression that most Hispanic children knew they were Hispanic. In fact, I still believe that most Hispanic children know they are Hispanic. However, I was given insight into the existence of someone whose life has been completely outside of normal standards. Renegade experienced an abnormal childhood because of unfortunate circumstances, and because of that his psychosocial development stages, as identified by Erikson, were delayed until he could come to terms with some of his childhood experiences. He also exemplified Piaget's developmental stage of early childhood thinking. (Kemp 2005) Even a bizarre situation and a completely abnormal lifestyle can still be seen to fit into traditional development theories.
Appendix: Interview Questions.
What is Your Name?
Where are you from?
How old are you?
What ethnicity, religion, or other affiliation are you?
What are some significant events from your childhood? What kind of impact do you think these events had on your development?
What are the best and worst elements of being your age?
What is your home life like?
What kind of relationship do you have with your parents?
What kind of relationship do you have with your peers?
How do you handle peer pressure?
How do you feel about sex, drugs, and other adolescent issues?
What are your life goals?
Do you have any other concerns or issues you think are important to share with other adolescents?
Works Cited
Aranel et al. (2005) "Erik Erikson." Wikipedia. Retrieved 3/10/2005 from: http://en.wikipedia.org/wiki/Erik_H._Erikson
Brainmeta. (2004) "Jean Piaget" Retrieved 3/10/2005 from: http://brainmeta.com/personality/piaget.php
Huitt, W., & Hummel, J. (2003). Piaget's theory of cognitive development. Educational Psychology Interactive. Valdosta, GA: Valdosta State University. Retrieved [3/10/2005] from http://chiron.valdosta.edu/whuitt/col/cogsys/piaget.html.
Karp, J. (2004) "Erikson's stages of psychosocial development." (2005) "Erik Erikson." Wikipedia. Retrieved 3/10/2005 from: http://en.wikipedia.org/wiki/Erikson%27s_stages_of_psychosocial_development
Kemp, J et al. (2005). "Jean Piaget." Wikipedia. Retrieved 3/10/2005 from: http://en.wikipedia.org/wiki/Jean_Piaget
---
Are you busy and do not have time to handle your assignment? Are you scared that your paper will not make the grade? Do you have responsibilities that may hinder you from turning in your assignment on time? Are you tired and can barely handle your assignment? Are your grades inconsistent?
Whichever your reason is, it is valid! You can get professional academic help from our service at affordable rates. We have a team of professional academic writers who can handle all your assignments.
Plagiarism free papers
Timely delivery
Any deadline
Skilled, Experienced Native English Writers
Subject-relevant academic writer
Adherence to paper instructions
Ability to tackle bulk assignments
Reasonable prices
24/7 Customer Support
Get superb grades consistently
Online Academic Help With Different Subjects
Literature
Students barely have time to read. We got you! Have your literature essay or book review written without having the hassle of reading the book. You can get your literature paper custom-written for you by our literature specialists.
Finance
Do you struggle with finance? No need to torture yourself if finance is not your cup of tea. You can order your finance paper from our academic writing service and get 100% original work from competent finance experts.
Computer science
Computer science is a tough subject. Fortunately, our computer science experts are up to the match. No need to stress and have sleepless nights. Our academic writers will tackle all your computer science assignments and deliver them on time. Let us handle all your python, java, ruby, JavaScript, php , C+ assignments!
Psychology
While psychology may be an interesting subject, you may lack sufficient time to handle your assignments. Don't despair; by using our academic writing service, you can be assured of perfect grades. Moreover, your grades will be consistent.
Engineering
Engineering is quite a demanding subject. Students face a lot of pressure and barely have enough time to do what they love to do. Our academic writing service got you covered! Our engineering specialists follow the paper instructions and ensure timely delivery of the paper.
Nursing
In the nursing course, you may have difficulties with literature reviews, annotated bibliographies, critical essays, and other assignments. Our nursing assignment writers will offer you professional nursing paper help at low prices.
Sociology
Truth be told, sociology papers can be quite exhausting. Our academic writing service relieves you of fatigue, pressure, and stress. You can relax and have peace of mind as our academic writers handle your sociology assignment.
Business
We take pride in having some of the best business writers in the industry. Our business writers have a lot of experience in the field. They are reliable, and you can be assured of a high-grade paper. They are able to handle business papers of any subject, length, deadline, and difficulty!
Statistics
We boast of having some of the most experienced statistics experts in the industry. Our statistics experts have diverse skills, expertise, and knowledge to handle any kind of assignment. They have access to all kinds of software to get your assignment done.
Law
Writing a law essay may prove to be an insurmountable obstacle, especially when you need to know the peculiarities of the legislative framework. Take advantage of our top-notch law specialists and get superb grades and 100% satisfaction.
What discipline/subjects do you deal in?
We have highlighted some of the most popular subjects we handle above. Those are just a tip of the iceberg. We deal in all academic disciplines since our writers are as diverse. They have been drawn from across all disciplines, and orders are assigned to those writers believed to be the best in the field. In a nutshell, there is no task we cannot handle; all you need to do is place your order with us. As long as your instructions are clear, just trust we shall deliver irrespective of the discipline.
Are your writers competent enough to handle my paper?
Our essay writers are graduates with bachelor's, masters, Ph.D., and doctorate degrees in various subjects. The minimum requirement to be an essay writer with our essay writing service is to have a college degree. All our academic writers have a minimum of two years of academic writing. We have a stringent recruitment process to ensure that we get only the most competent essay writers in the industry. We also ensure that the writers are handsomely compensated for their value. The majority of our writers are native English speakers. As such, the fluency of language and grammar is impeccable.
What if I don't like the paper?
There is a very low likelihood that you won't like the paper.
Reasons being:
When assigning your order, we match the paper's discipline with the writer's field/specialization. Since all our writers are graduates, we match the paper's subject with the field the writer studied. For instance, if it's a nursing paper, only a nursing graduate and writer will handle it. Furthermore, all our writers have academic writing experience and top-notch research skills.
We have a quality assurance that reviews the paper before it gets to you. As such, we ensure that you get a paper that meets the required standard and will most definitely make the grade.
In the event that you don't like your paper:
The writer will revise the paper up to your pleasing. You have unlimited revisions. You simply need to highlight what specifically you don't like about the paper, and the writer will make the amendments. The paper will be revised until you are satisfied. Revisions are free of charge
We will have a different writer write the paper from scratch.
Last resort, if the above does not work, we will refund your money.
Will the professor find out I didn't write the paper myself?
Not at all. All papers are written from scratch. There is no way your tutor or instructor will realize that you did not write the paper yourself. In fact, we recommend using our assignment help services for consistent results.
What if the paper is plagiarized?
We check all papers for plagiarism before we submit them. We use powerful plagiarism checking software such as SafeAssign, LopesWrite, and Turnitin. We also upload the plagiarism report so that you can review it. We understand that plagiarism is academic suicide. We would not take the risk of submitting plagiarized work and jeopardize your academic journey. Furthermore, we do not sell or use prewritten papers, and each paper is written from scratch.
When will I get my paper?
You determine when you get the paper by setting the deadline when placing the order. All papers are delivered within the deadline. We are well aware that we operate in a time-sensitive industry. As such, we have laid out strategies to ensure that the client receives the paper on time and they never miss the deadline. We understand that papers that are submitted late have some points deducted. We do not want you to miss any points due to late submission. We work on beating deadlines by huge margins in order to ensure that you have ample time to review the paper before you submit it.
Will anyone find out that I used your services?
We have a privacy and confidentiality policy that guides our work. We NEVER share any customer information with third parties. Noone will ever know that you used our assignment help services. It's only between you and us. We are bound by our policies to protect the customer's identity and information. All your information, such as your names, phone number, email, order information, and so on, are protected. We have robust security systems that ensure that your data is protected. Hacking our systems is close to impossible, and it has never happened.
How our Assignment  Help Service Works
You fill all the paper instructions in the order form. Make sure you include all the helpful materials so that our academic writers can deliver the perfect paper. It will also help to eliminate unnecessary revisions.
2.      Pay for the order
Proceed to pay for the paper so that it can be assigned to one of our expert academic writers. The paper subject is matched with the writer's area of specialization.
3.      Track the progress
You communicate with the writer and know about the progress of the paper. The client can ask the writer for drafts of the paper. The client can upload extra material and include additional instructions from the lecturer. Receive a paper.
4.      Download the paper
The paper is sent to your email and uploaded to your personal account. You also get a plagiarism report attached to your paper.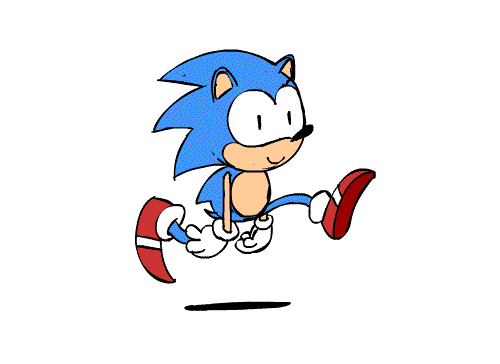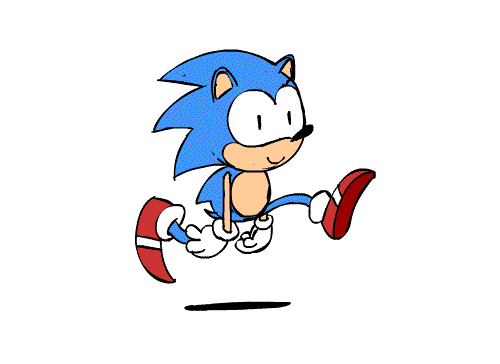 PLACE THIS ORDER OR A SIMILAR ORDER WITH US TODAY!!!
---