Death of Edgar Allan Poe
Edgar Allan Poe's Mysterious Death
Edgar Allan Poe is one of the most well-known American Gothic writers whose works, criticisms, and literary theories helped to establish and inspire a variety of literary genres across the globe. Although Poe is often believed to have been an opium-addicted drunkard, his literary executor, Rufus Wilmot Griswold, attributed this posthumous reputation to Poe. Poe led a tumultuous life, however, he found success as an author, critic, editor, and poet. Despite the claims that Poe death can be attributed to tuberculosis, alcohol withdrawals, or "congestion of the brain," the true cause of his demise remains a mystery, though several theories have been formulated to try and explain the causes behind Poe's death.
Edgar Allan Poe was born on January 19, 1809 in Boston, Massachusetts to David and Elizabeth Arnold Poe, who at the time were traveling actors. Shortly thereafter, David Poe abandoned his family leaving Elizabeth to care for her three children, of whom Poe was born second. Tragedy struck the Poe family once again on December 8, 1811 when Elizabeth died and the three Poe children, William Henry, Edgar, and Rosalie, were split up, becoming wards of different foster families. [footnoteRef:0] Edgar was sent to live with Frances and John Allan, from whom he took his middle name. The Allans helped to provide for Poe's care and education in Richmond, Virginia, and abroad in Scotland and London. Poe was briefly enrolled and attended the University of Virginia and West Point.[footnoteRef:1] Regrettably, Poe was expelled from West Point in January 1831; after his expulsion, Poe lived with his paternal aunt, Maria Clemm, and her daughter, Virginia,[footnoteRef:2] in Baltimore, Maryland. [0: Edgar Allan Poe, Essays and Reviews (New York: Literary Classics of the United States, Inc., 1984), 1473.] [1: Ibid.] [2: Virginia Clemm would go on to marry Poe in May 1836 shortly before her 14th birthday.]
Shortly after his wife fell severely ill in the fall of 1845, Poe began to show signs of illness and severe nervous depression.[footnoteRef:3] With Virginia as his sole priority, he relocated to Fordham, New York where he would continue to write and publish, despite being ill. By the end of the year, Virginia's health was rapidly declining, ultimately passing away on January 30, 1847.[footnoteRef:4] Virginia's death greatly impacted Poe as he soon fell "gravely ill" and experienced his most unproductive year. He described his sporadic drinking during the year as being a product of the insanity that had been caused by the invariable fear and reminder of Virginia's death and wrote, "My enemies referred to the insanity…it was the horrible never-ending oscillation between hope and despair which I could not longer have endured with total loss of reason. In the death of what was my life, then, I receive a new but — oh God! how melancholy an existence."[footnoteRef:5] The "insanity" which Poe describes can be attributed to a severe depression that followed his wife's death. In 1848, Poe is documented to have suffered from an anxiety attack that was triggered by Sarah Helen Whitman's delays in giving him an answer to his marriage proposal; Poe received a dose of laudanum after visiting Providence, Rhode Island in order to curb his anxiety.[footnoteRef:6] [3: Ibid., 1479.] [4: Ibid., 1480.] [5: Ibid.] [6: Ibid.]
Poe's death continues to be shrouded in mystery. Ironically, Poe died in 1849, the year that he decided to turn his life around. Despite the fact that Poe is often regarded as being an opiate addicted alcoholic, he was a strong supporter of the temperance movement in the United States and even joined the Sons of Temperance on August 27, 1849.[footnoteRef:7] There is evidence to suggest that Poe left Richmond, Virginia where he was staying with his sister, Rosalie, on September 27 and arrived in Baltimore, Maryland the following day. Upon reaching Baltimore, Poe's whereabouts were unknown, even to his cousin, Neilson Poe, who would later write to Maria Clemm, Virginia's mother, "where he spent the time he was here, or under what circumstances, I have been unable to ascertain."[footnoteRef:8] It is alleged that during his stay in Baltimore, Poe went to call on Dr. Nathan Covington Brooks who was out of town at the time.[footnoteRef:9] It is also at this point that the story surrounding Poe's last days, and his visit to Baltimore, becomes convoluted. There are various and contradicting accounts that claim that Poe had gone to Philadelphia to visit friends and subsequently fell ill; his illness is said to have caused him confusion when instead of taking a train to New York he mistakenly returned to Baltimore.[footnoteRef:10] There are also accounts of Poe intending to go to Philadelphia, yet unable to complete the trip due to inclement weather. [7: Edgar Allan Poe Society of Baltimore, Biography, Temperance Movement: The Fight for an Alcohol-Free America, www.lynbr.(accessed August 20, 2011).] [8: Arthur Hobson Quinn, Edgar Allan Poe: A Critical Biography (New York: D. Appleton-Century Company, 1941), 642.] [9: Edgar Allan Poe Society of Baltimore, The Mysterious Death of Edgar Allan Poe, http://www.eapoe.org (accessed August 20, 2011).] [10: Ibid.]
The last known account of Poe's final days occurred on October 3, 1849, days before he would ultimately die. Though it is often assumed that Poe was found in a gutter, the note that Joseph W. Walker sent to Dr. J.E. Snodgrass contradicts the assumption. In the note, Walker wrote: "Dear Sir, — There is a gentleman, rather the worse for wear, at Ryan's 4th ward polls, who goes under the cognomen of Edgar A. Poe, and who appears in great distress, & he says he is acquainted with you, and I assure you, he is in need of immediate assistance, Yours, in haste, Jos. W. Walker."[footnoteRef:11] When Dr. Snodgrass, accompanied by Poe's uncle, Henry Herring, arrived at the 4th ward polls, it was decided that Poe should be sent to the Washington College Hospital where he could be taken care of; upon his arrival at the hospital, Poe was made as comfortable as the circumstances allowed. Historical accounts note that Poe was delirious with tremors and hallucinations when he first arrived at the hospital and that he slipped into a coma soon after.[footnoteRef:12] When Poe did come out of his coma, he was, at first, clam and lucid, but "then lapsed again into a delirious state, became combative, and required restraint."[footnoteRef:13] Poe died four days later on October 7, 1849 and it was certified that he had died of "congestion of the brain"[footnoteRef:14]. It was after his death that differing theories arose regarding the causes of Poe's death. For example, the alcohol theory maintains that Poe had begun drinking again, however, Dr. Moran who looked after Poe while he was in hospital, refutes the allegation stating, "I have stated to you the fact that Edgar Allan Poe did not die under the effect of any intoxicant, nor was the smell of liquor upon his breath or person."[footnoteRef:15] Alcohol withdrawal can cause tremors and delirium, however medical records show that Poe had abstained from consuming alcohol for at least six months before he was admitted to the hospital.[footnoteRef:16] Dr. R. Michael Benitez of the University of Maryland Medical Center notes that it is "unusual for patients suffering from alcohol withdrawal to become acutely ill, recover for a brief time, and then worsen and die;" moreover, Dr. Benitez adds that the withdrawal from opiates, such as laudanum, does not present the same array of symptoms as those exhibited by Poe.[footnoteRef:17] Moran noted that his colleague, Dr. John C.S. Monkur, "gave it as his opinion that Poe would die from excessive nervous prostration and loss of nerve power, resulting from exposure, affecting the encephalon, a sensitive and delicate membrane of the brain."[footnoteRef:18] [11: Ibid.] [12: University of Maryland Medical Center, Edgar Allan Poe Mystery, September 24, 1996, http://www.umm.edu/news/releases/news-releases-17.htm (accessed August 20, 2011).] [13: Ibid.] [14: Ibid.] [15: Dr. John J. Moran, A Defense of Edgar Allan Poe (Washington, D.C.: W.F. Boogher, 1885).] [16: University of Maryland Medical Center, Edgar Allan Poe Mystery, September 24, 1996, http://www.umm.edu/news/releases/news-releases-17.htm (accessed August 20, 2011).] [17: Ibid.] [18: Ibid.]
One of the most recent theories is that Poe died from complications related to rabies. After having examined all the possible causes for Poe's delirium, which included trauma, vascular disorders in the brain, neurological problems such as epilepsy, and infections, Dr. R. Michael Benitez of the University of Maryland Medical Center in Baltimore proposed that Poe's death could be attributed to the final stages of rabies.[footnoteRef:19] It has been calculated that the length of survival after the serious onset of rabies symptoms is approximately four days, the exact number of days that Poe was hospitalized. Dr. Benitez references Dr. Moran's notes in which he observed that Poe refused alcohol that was offered to him and that he drank water with immense difficulty; Dr. Benitez cites this hydrophobia as being an indicator of rabies.[footnoteRef:20] Dr. Benitez believes that Poe may have contracted rabies after being bitten by one of his many pets and though there is no evidence that Poe had been bitten by a rabid animal of any sort, stating that it is possible for a person infected with rabies to have the infection for up to a year before any symptoms present themselves.[footnoteRef:21] [19: Ibid.] [20: Ibid.] [21: Ibid.]
More recently, in 2007, it was theorized that Poe might have died due to complications from undiagnosed brain cancer. Matthew Pearl, the author of The Poe Shadow, spent more than three years investigating the suspicious circumstances surrounding Poe's unfortunate demise.[footnoteRef:22] Pearl's evidence was gathered from newspaper accounts of Poe's exhumation 26 years after his death. Newspapers clippings indicate that as Poe's coffin was being moved "to a more prominent spot in the cemetery…the onlookers were amazed to see that his shrunken brain was still visible inside his skull."[footnoteRef:23] In an 1878 article published in the St. Louis Republican, Poe's brain was described as being "dried and hardened in the skull;" a letter in the Baltimore Gazette described the incident: "The cerebral mass…evidence no sign of disintegration or decay, though, of course, it is somewhat diminished."[footnoteRef:24] After having contacted a forensic pathologist, Pearl was informed that descriptions of Poe's exhumation could not have been referring to his brain as it is one of the first parts of a corpse to decay, but rather, it was more likely that it was a brain tumor that had calcified after death and had become a hardened mass. Pearl further investigated the possibility that what onlookers believed was Poe's brain rattling inside his skull was, in fact, a calcified tumor and found other pictures of calcified tumors appeared to resemble shrunken brains.[footnoteRef:25] Given Poe's long history of various ailments that plagued him throughout his life, it is not unlikely that he could have died due to complications from brain cancer or another brain ailment. Furthermore, it was hypothesized in March of 1847 by Dr. Valentine Mott of New York, in agreement with Mrs. Shew who looked after Virginia during her illness, that Poe could have possibly suffered from some sort of brain lesion or brain fever.[footnoteRef:26] Thomas Ollive Mabbott, a renowned Poe scholar, provided further evidence in 1969 that supported Mott's claim stating that "a modern medical man who saw a photograph of Poe told my friend Robert Hunter Paterson that a twist in the poet's face suggested to him a brain lesion…"[footnoteRef:27] [22: Paul Harris, Fresh clues could solve mystery of Poe's death, October 21, 2007, http://www.guardian.co.uk/world/2007/oct/21/books.booksnews (accessed August 20, 2011).] [23: Ibid.] [24: Ibid.] [25: Ibid.] [26: Edgar Allan Poe Society of Baltimore, The Mysterious Death of Edgar Allan Poe, http://www.eapoe.org (accessed August 20, 2011).] [27: Ibid.]
Though the truth behind the last days of Poe's life may never be known, the mystery surrounding his death adds to his legacy. In the end, Poe's tragic life came to a tragic end. Whether it was alcohol, drugs, rabies, or an unknown brain tumor, Poe was finally able to find some peace and tranquility after having experienced so much tragedy in his 40 years on earth.
Bibliography
Edgar Allan Poe Society of Baltimore. Chronology of the Life of Edgar Allan Poe.
http://www.eapoe.org (accessed August 20, 2011).
— . The Mysterious Death of Edgar Allan Poe. http://www.eapoe.org (accessed August 20,
2011).
Harris, Paul. Fresh clues could solve mystery of Poe's death. October 21, 2007.
http://www.guardian.co.uk/world/2007/oct/21/books.booksnews (accessed August 20,
2011).
Moran, Dr. John J. A Defense of Edgar Allan Poe. Washington, D.C.: W.F. Boogher, 1885.
Poe, Edgar Allan. Essays and Reviews. New York: Literary Classics of the United States, Inc.,
1984.
Quinn, Arthur Hobson. Edgar Allan Poe: A Critical Biography. New York: D. Appleton-Century
Company, 1941.
University of Maryland Medical Center. Edgar Allan Poe Mystery. September 24, 1996.
http://www.umm.edu/news/releases/news-releases-17.htm (accessed August 20, 2011).
---
Are you busy and do not have time to handle your assignment? Are you scared that your paper will not make the grade? Do you have responsibilities that may hinder you from turning in your assignment on time? Are you tired and can barely handle your assignment? Are your grades inconsistent?
Whichever your reason is, it is valid! You can get professional academic help from our service at affordable rates. We have a team of professional academic writers who can handle all your assignments.
Plagiarism free papers
Timely delivery
Any deadline
Skilled, Experienced Native English Writers
Subject-relevant academic writer
Adherence to paper instructions
Ability to tackle bulk assignments
Reasonable prices
24/7 Customer Support
Get superb grades consistently
Online Academic Help With Different Subjects
Literature
Students barely have time to read. We got you! Have your literature essay or book review written without having the hassle of reading the book. You can get your literature paper custom-written for you by our literature specialists.
Finance
Do you struggle with finance? No need to torture yourself if finance is not your cup of tea. You can order your finance paper from our academic writing service and get 100% original work from competent finance experts.
Computer science
Computer science is a tough subject. Fortunately, our computer science experts are up to the match. No need to stress and have sleepless nights. Our academic writers will tackle all your computer science assignments and deliver them on time. Let us handle all your python, java, ruby, JavaScript, php , C+ assignments!
Psychology
While psychology may be an interesting subject, you may lack sufficient time to handle your assignments. Don't despair; by using our academic writing service, you can be assured of perfect grades. Moreover, your grades will be consistent.
Engineering
Engineering is quite a demanding subject. Students face a lot of pressure and barely have enough time to do what they love to do. Our academic writing service got you covered! Our engineering specialists follow the paper instructions and ensure timely delivery of the paper.
Nursing
In the nursing course, you may have difficulties with literature reviews, annotated bibliographies, critical essays, and other assignments. Our nursing assignment writers will offer you professional nursing paper help at low prices.
Sociology
Truth be told, sociology papers can be quite exhausting. Our academic writing service relieves you of fatigue, pressure, and stress. You can relax and have peace of mind as our academic writers handle your sociology assignment.
Business
We take pride in having some of the best business writers in the industry. Our business writers have a lot of experience in the field. They are reliable, and you can be assured of a high-grade paper. They are able to handle business papers of any subject, length, deadline, and difficulty!
Statistics
We boast of having some of the most experienced statistics experts in the industry. Our statistics experts have diverse skills, expertise, and knowledge to handle any kind of assignment. They have access to all kinds of software to get your assignment done.
Law
Writing a law essay may prove to be an insurmountable obstacle, especially when you need to know the peculiarities of the legislative framework. Take advantage of our top-notch law specialists and get superb grades and 100% satisfaction.
What discipline/subjects do you deal in?
We have highlighted some of the most popular subjects we handle above. Those are just a tip of the iceberg. We deal in all academic disciplines since our writers are as diverse. They have been drawn from across all disciplines, and orders are assigned to those writers believed to be the best in the field. In a nutshell, there is no task we cannot handle; all you need to do is place your order with us. As long as your instructions are clear, just trust we shall deliver irrespective of the discipline.
Are your writers competent enough to handle my paper?
Our essay writers are graduates with bachelor's, masters, Ph.D., and doctorate degrees in various subjects. The minimum requirement to be an essay writer with our essay writing service is to have a college degree. All our academic writers have a minimum of two years of academic writing. We have a stringent recruitment process to ensure that we get only the most competent essay writers in the industry. We also ensure that the writers are handsomely compensated for their value. The majority of our writers are native English speakers. As such, the fluency of language and grammar is impeccable.
What if I don't like the paper?
There is a very low likelihood that you won't like the paper.
Reasons being:
When assigning your order, we match the paper's discipline with the writer's field/specialization. Since all our writers are graduates, we match the paper's subject with the field the writer studied. For instance, if it's a nursing paper, only a nursing graduate and writer will handle it. Furthermore, all our writers have academic writing experience and top-notch research skills.
We have a quality assurance that reviews the paper before it gets to you. As such, we ensure that you get a paper that meets the required standard and will most definitely make the grade.
In the event that you don't like your paper:
The writer will revise the paper up to your pleasing. You have unlimited revisions. You simply need to highlight what specifically you don't like about the paper, and the writer will make the amendments. The paper will be revised until you are satisfied. Revisions are free of charge
We will have a different writer write the paper from scratch.
Last resort, if the above does not work, we will refund your money.
Will the professor find out I didn't write the paper myself?
Not at all. All papers are written from scratch. There is no way your tutor or instructor will realize that you did not write the paper yourself. In fact, we recommend using our assignment help services for consistent results.
What if the paper is plagiarized?
We check all papers for plagiarism before we submit them. We use powerful plagiarism checking software such as SafeAssign, LopesWrite, and Turnitin. We also upload the plagiarism report so that you can review it. We understand that plagiarism is academic suicide. We would not take the risk of submitting plagiarized work and jeopardize your academic journey. Furthermore, we do not sell or use prewritten papers, and each paper is written from scratch.
When will I get my paper?
You determine when you get the paper by setting the deadline when placing the order. All papers are delivered within the deadline. We are well aware that we operate in a time-sensitive industry. As such, we have laid out strategies to ensure that the client receives the paper on time and they never miss the deadline. We understand that papers that are submitted late have some points deducted. We do not want you to miss any points due to late submission. We work on beating deadlines by huge margins in order to ensure that you have ample time to review the paper before you submit it.
Will anyone find out that I used your services?
We have a privacy and confidentiality policy that guides our work. We NEVER share any customer information with third parties. Noone will ever know that you used our assignment help services. It's only between you and us. We are bound by our policies to protect the customer's identity and information. All your information, such as your names, phone number, email, order information, and so on, are protected. We have robust security systems that ensure that your data is protected. Hacking our systems is close to impossible, and it has never happened.
How our Assignment  Help Service Works
You fill all the paper instructions in the order form. Make sure you include all the helpful materials so that our academic writers can deliver the perfect paper. It will also help to eliminate unnecessary revisions.
2.      Pay for the order
Proceed to pay for the paper so that it can be assigned to one of our expert academic writers. The paper subject is matched with the writer's area of specialization.
3.      Track the progress
You communicate with the writer and know about the progress of the paper. The client can ask the writer for drafts of the paper. The client can upload extra material and include additional instructions from the lecturer. Receive a paper.
4.      Download the paper
The paper is sent to your email and uploaded to your personal account. You also get a plagiarism report attached to your paper.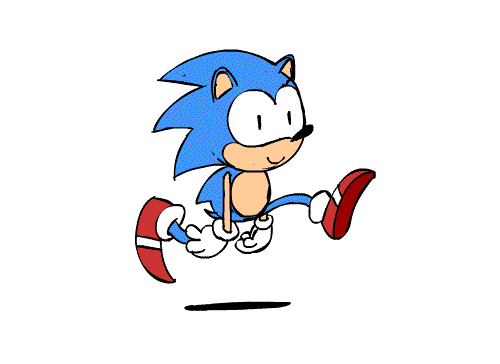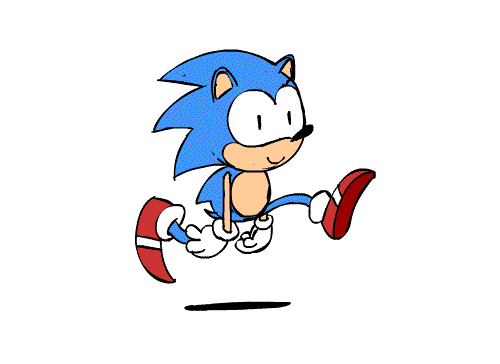 PLACE THIS ORDER OR A SIMILAR ORDER WITH US TODAY!!!
---