Ecotourism in Brazil
The premise and primary focus of this research is that the ecotourism in Brazil has been underdeveloped and that it could serve as an even greater source of income on both a local level and national level for the Brazilian economy. The nature of this research is such that quantitative results, such as those obtained from questionnaires and surveys, would leave many questions unanswered. There are many factors involved in researching the potential market for a new enterprise, or the potential of expanding an existing enterprise. In order to gain a better picture of the feasibility and current conditions of the ecotourism industry in Brazil one has to rely on many different tools to give a thorough evaluation. For this reason, the conclusions for this research will be drawn from a combination of quantitative market research studies and subjective research on the current state of the ecotourism industry from reliable sources.
As the primary purpose of this research is to explore and identify as many factors as possible that would influence the expansion of the ecotourism industry in Brazil, it was found that quantitative research alone would be inadequate, therefore the questionnaires themselves contain both quantitative and qualitative responses. The quantitative responses were analyzed using descriptive statistical techniques. Subjective answers were analyzed using frequency distribution for the various answer categories that were identified in the final analysis. While these surveys and questionnaires are an important part of market research, they are only a portion of it, and for that reason, a secondary set of research will be discussed that explores the various economic, political, and social factors that will influence the ability of Brazil to expand their ecotourism market. The findings of both the quantitative and qualitative research will follow.
Primary Research
The primary market research consists of a set of three questionnaires that were filled out be various persons involved in the ecotourism industry. Each questionnaire has its own unique sample population. The questionnaires were mailed to the parties with a self-addressed, stamped envelope. In cases that no response was obtained, phone calls were made to obtain the answers to the questionnaires. It was explained to the respondents that their help an participation in this study would increase the market for ecotourism in their country and that they would ultimately benefit by participating in this research. Only two hotel managers refused to participate and the response to the research questionnaires was much greater than expected.
The first set of questionnaires was sent to current owners of ecotourism hotels already in existence. Some of these hotels were true "eco-hotel" that offered ecological programs and were involved in "green practices" such as composting their trash and recycling. However, some of the respondents were traditional hotels that were located near popular eco-tourist sites and enjoyed a degree of business from people wishing to explore the local natural sites. Seven hotels participated in this survey.
Survey questions for this questionnaire were primarily subjective in nature and therefore will be presented according to the frequency distribution of each answer. Complete survey results can be found in Appendix 1 of this report. The results of this research found the primary reason for opening a hotel was for personal income, however, there were two that reported their primary reason for opening a hotel was to educate the public on environmental issues. The majority of customer that frequents these hotels were foreign tourists on vacation. Only a small percent relied on local tourism as their mainstay. Most of the hotels did conduct adequate market research before opening a hotel. The one that did not relied on mentors already in the industry for advice. Only two hired a hotel consultant to assist in the business.
All seven hotels surveyed use advertising through local tourism agencies and travel agencies. Four utilize the marketing resources available through Brazil's national tourism board and three advertise through internationally distributed periodicals. It was found that many of the hotels are now under strict regulation as to the type and frequency of activities that it can pursue in order to assure that there is no ecological damage caused by a high number of tourists to the area. It was found that three of the hotels are considered true "Eco-hotels" and participate in environmentally friendly practices such as composting and recycling. The other four hotels were standard hotels that take advantage of the tourism for the local flora and fauna.
The initial investment amounts for the hotels varied greatly and were primarily dependent on the size of the enterprise and number of rooms in the facility. Five of the hotels received government or bank incentives to open their enterprises. Further research revealed that these incentives came in the form of lower interest rates. All seven of the hotels stated that their business is seasonal. However, this seasonal business was at close to 100% occupancy and was booked months in advance. Local advertising has been the primary tool to gain this seasonal market. Only two of the hotels reported that they engage in international advertising.
Four of the hotels offer scheduled packages of activities and tours for the guests, three do not schedule activities, but have a variety of activities locally available. Six out of seven of the hotels said that their typical customer was looking for leisure activities. One had business conferences as their primary customer base. Most of the hotels used repeat business as their primary instrument for measuring customer satisfaction, whether they were private or corporate customers.
The most widely used tools achieving guest loyalty was competitive pricing. Two hotels used product differentiation through the services offered as their primary marketing tool. Almost all of the hotel managers expected rapid growth in the hospitality industry for the short-term. They all said that the most important advice for new hotel managers was to do your research before embarking on the enterprise. Answers were split almost equally as to whether existing hotel managers were willing to help new entrepreneurs. This may be due to a fear of competition or future market saturation.
The next phase of primary research into this topic involved interviewing 20 corporate consumers in Sao Paulo, Brazil to determine their potential usage of ecotourism hotels. These questions were presented in multiple choice format and will be analyzed using descriptive statistics. Statistics will be used to show general trends and will not be conclusive in themselves in relation to the determination of the feasibility of expanding Brazil's ecotourism industry. The results of this portion of the research will help us to develop a typical profile of the corporate hotel customer in Brazil. Actual data can be found in Appendix II o this report.
From the corporate customer survey, the following generalizations were obtained regarding the typical client, as it relates to the ecotourism industry in Brazil. A discussion of these results will be included. The majority of the respondents were entrepreneurs and the sample population consisted of fewer freelancers and executives. The average age was split between 20 to 30 and 31 to 50. It might be noted that the demographic identified in this study are not reflective of the general Brazilian population and therefore are only valid for the purposes of this study. This study represents only a small sampling of the population and it should be used as a guideline for further study. The results should not be considered conclusive due to the small sample population.
The survey revealed that the respondents attended typically between 1-4 conferences a year. Preferences between city center and countryside hotels were divided almost equally. Differences were not found to be statistically significant on this question. Eighty-four percent stated that they would consider going to an ecotourism hotel. Sixty-eight percent said that they would consider traveling to another region to attend a seminar. The highest number of those that said they would travel preferred the southeast, the remainder of respondents preferred to travel in the south and northeast. Most preferred locations closer to them and would not travel extensive distances.
Eighty percent of the respondents said that they would choose Joao Pessoa for a conference of event. Most would consider climate to be the most important factor in this decision with heritage and leisure and the second most important reason. Only two responded that they would choose the area due to its natural resources. Of the most important features of a facility for hosting an event, it appears that comfort is the most important items, with food closely following. This closely resembles the primary reasons why a person chooses a conventional hotel and does not reflect a difference in the market profile of an eco-tourism hotel. This would lead us to believe that no matter what the type of hotel, comfort and food are still the most important selling features. No significant difference was found as to the type of food style chosen. It appears that there are an equal number that prefer home made, regional and international faire. As with many conventional hotels, the swimming pool still ranks as the most important leisure activity. Sightseeing was the preferred activity for free time.
The interesting feature that was revealed by this survey was that a significant interest does exist in ecotourism for the corporate client. However, they still prefer and expect the same amenities that are found in a non-ecotourism hotel. They want comfort, food, a swimming pool. They preferred to travel distances close to home, but would consider traveling to another region. Climate was the most important draw for the corporate customer. They are interested in some of the possibilities that ecotourism have to offer and offer a broad base for a potential in expanding the local market.
However, one must be careful not to ignore the amenities and comforts that they have come to expect from the conventional hotel establishment. The eco-hotel must offer equality in comfort and food. They cannot ignore these items in lieu of the natural resources. In other words, the survey revealed that the natural resources alone will not attract customers on their own, if the hotel is not comfortable.
The third set of surveys was administered to five travel agencies in Brazil. The surveys were subjective in nature. The following summarizes the findings reported by a majority of travel agencies concerning their typical customer base. Most travel agencies reported their typical customer to be middle to upper income (for their country of origin), and between 35-55 years in age. The average client travels yearly and stays approximately 1-2 weeks. Peak travel occurs during the months of December through February. Clients still consider price to be one of the most important factors in their choice of facility. However, they still wish to do so without losing quality in comfort, or distance from desired activities. Most travelers to Brazil prefer mid to small sized hotels. They prefer personal service over larger conglomerates. They want an intimate experience.
All of the travel agencies interviewed said that they would consider selling holiday packages to an ecotourism hotel. They see it as an expanding market and would be eager to participate. All reported that ecotourism has seen a rapid increase and expect this increase to continue well into the future. Travel agencies reflected the answers obtained from the corporate client interviews concerning how to gain loyal customers. Customers consider comfort and food to be the primary considerations in the choice of a hotel. The hotel will attract a certain number of clients based on the natural resources, but clients still want a swimming pool, sauna, restaurant and the other amenities that they have come to expect from the traditional hotel.
The results of the primary research questionnaires revealed several consistent trends among hotel owners, corporate clients and travel agency clients. Several generalizations can be drawn from the results of this portion of the research. It seems as if the ecotourism client is very much the same as a typical hotel customer and that they have many of the same preferences and likes. They may come to the hotel to enjoy the natural resources available, but they will not do so if they have to sacrifice the amenities that they have come to expect from the standard hotel. They want facilities that are comfortable, good food, close proximity to their destination, and other preferred leisure activities such as a swimming pool. This should serve as a cautionary warning to the new entrepreneur not to design a hotel that relies only the natural resources available at the expense of running a less comfortable facility.
Secondary Research
The primary research revealed several important trends that must be considered in the feasibility of expanding the ecotourism industry in Brazil. However, there are other issues that mist be considered as well such as the current state of the business, economic factors, political factors and other issues that will effect the ability of the industry to expand. The following section will give an over view of these factors as gleaned from books, journals, and the Internet.
Several hotels were found to offer ecotourism packages to Brazil from a variety of international destinations. Prices ranged from $599 (USD) for 5 nights including airfare from Miami, Florida, USA to $2,500 (USD) for 16 or 21 days. These packages offered a variety of activities from birdwatching to historical tours to wildlife tours. They also offered many of the same amenities as a standard hotel. One innovative program even offers tourists the opportunity to actively participate in projects aimed at conservation while they stay at the hotel. They can help in many conservation projects including species counts, and wetland restoration projects (Ecovoluntarios, 2003).
Financial revenue is an important factor in convincing owners of natural resources to conserve them. Financial revenue must be used as an incentive for farmers to refrain from deforestation and act in a way to conserve these areas for future generations (Justiano, 1998). The Pantanal is the world's largest wetland reserves and offers great potential for ecotourism. Currently a large project is underway to promote this opportunity including a hotel and conservation center. It is expected to become a major employer and source of income for the local economy (Naturalist Network News, 2003).
One of the major concerns in promoting ecotourism is the effect that the influx of human beings will have on the region (Riverdeep, 2000). Phillip Fearnside (1986) stresses the fact that we have many example to draw from in the past and that we must consider our choices carefully. In 2001, a conference was held to address ecotourism issues in Brazil. This conference addressed planning and product development, monitoring and regulation in regards to sustainability, marketing and promotion, and the costs and benefits of ecotourism (SDMEA, 2001). In May of 2002 many countries joined to discuss these same issues on a global basis (World Ecotourism Summit, 2002).
Frederick Swarts (2000) published a collection of papers directed at various works regarding the Pantanal wetlands area. This is only an example of the collaborative efforts that have surfaced recently. Crisman (2000) identified the following as being important factors in being able to achieve sustainability in the Pantanal region: a detailed understanding of the ecosystem, effect laws based on sound science, and effective law enforcement. Many cooperative efforts have been undertaken to integrate efforts on the local, regional and national levels in regards to conservation of the Pantanal (Ferraz de Lima, 2000). Brazil recently placed a private nature preserve under national protection under these new efforts (Ramscar, 2003).
Several recommendations have been made to boost ecotourism in Ecuador and the same recommendations could work for Brazil as well. Ecoclub.com (2003) suggested greater usage of the Internet as a policy management and promotional tool, the development of educational programs in the school systems concerned with conservancy, and sustainability issues, expanding and improving protected areas, improving waste management through better promotion of Reduce, Recycle, Reuse policies, redesigning the tourism industry to be sustainable, and encouraging cooperation between the various stakeholders involved (Ecoclub.com, 2003).
The Brazilian Embassy in the UK (2003) has launched an intensive program to promote holiday packages to Great Britain residents. Ecotourism is expected to boost local economies in areas of abundant natural resources and to raise the standard of living on a local level (Vieira, 2003). According to the Brazilian Tourism Board (2001), Brazil's history has left it with a variety of contrasting cultures and peoples. Its landscape also offers a variety of environments. This is one of the key factors that draws tourists to Brazil and is one of the key factors that make it favorable or expansion of the ecotourism industry.
Conclusion
Ecotourism is not a new concept for the Brazilian economy. However, only recently has the promotion of this industry become a major undertaking, both for private entrepreneurs, local agencies and national governments. The findings of this research, both the primary and secondary research, indicate that this market is growing at an exponential rate. However, the market is young and there is a lot more room for expansion and growth through the development of new enterprises. Governments and banking institutions see the potential and offer help in growing the ecotourism industry through incentive plans. As far as the marketing aspects are concerned, the expansion of the ecotourism market exhibits all of the signs of a new market just turning ripe for picking and offers a lucrative opportunity for the savvy entrepreneur.
However, the research also reveals a word or caution learned from past experiences in other countries. The rapid influx of people to a natural area can have a devastating impact. This issue is the concern of the Brazilian government in cooperation with several global level organizations. They are working to study the potential impacts and develop effective regulation and enforcement to minimize the impacts. They hope to build the industry and realize the financial gain without destroying the very natural resources upon which this opportunity depends.
In conclusion, the findings of this research indicate that Brazil offers a promising opportunity to expand the existing market, but only if the entrepreneur gives the customer the same amenities the standard hotel market has to offer. In addition, regulations must ensure the sustainability of these resources. The successful market expansion of the ecotourism market in Brazil will depend on the cooperation of all persons on local, regional, and national levels. If this can be achieved, then Brazil should enjoy the benefits of a rapidly expanding industry.
Works Cited
Companies found to offer ecotourism packages.
Brol.com. (2003) Brazilian trips. Available online at http://www.brol.com/index.aspaccessed
ECOCLUB.com – International Ecotourism Club. Available at http://www.ecotourism.org/iye/trips/southamerica.html Accessed June 12, 2003.
IIS.com. (2003) Brazil Grand Tour. Available at http://www.iis.com.br/thequestaccessed
Rio-Minas Expeditions. (2003) Available at http://www.biztravel.com/TRAVEL/SIT/sit_pages/Brazil.html Accessed June 12, 2003.
Tropical Nature Travel. (2003) Available at http://tropicalnaturetravel.com/travel/ecotourism / Accessed June 12, 2003.
Ecovoluntarios. (2003) Available at http://br.ecovoluntarios.org / Accessed June 2003.
Other Sources
Brazilian Embassy in the UK. (2003). Ecotourism. Available at http://www.brazil.org.uk/page.php?cid=489&offset=7 Accessed June 12, 2003.
Brazilian Tourism Board. (2001) Available at http://www.labeee.ufsc.br/bs2001/brazil_rio/br_introduction.html. June 12, 2003.
Crisman, Thomas L. (2000). Wetland Ecotones and the Role of the Private Sector in Conservation and Management of the Pantanal. Excerpted from paper presented in The Pantanal of Brazil, Bolivia, and Paraguay. Waterland Research Institute. Hudson MacArthur Publishers.(2000).
Ecoclub.com. (2003) Strengthening Ecotourism in Ecuador: Seven Recommendations. March 25, 2003. Available at http://ecoclub.com/ecoclubmain.html Accessed June 12, 2003.
Fearnside, Philip Martin. (1986) Human Carrying Capacity of the Brazilian Rainforest.
Ferraz de Lima, Jose A. (2000) The Integrated Effort of the Brazilian Government Towards Areas under Federal, State and Private Protection. In Conservation and Management of the Pantanal. Excerpted from paper presented in The Pantanal of Brazil, Bolivia, and Paraguay. Waterland Research Institute. Hudson MacArthur Publishers.(2000).
Justiniano, Eduardo Felix (1998). "Ecoturismo e Ecoturista" in Outdoor Magazine, ano 2, num
7, p. 52-53, Tag Benix, SA£o Paulo, 1998 found at Brazil Nature. Ecotourism (definition). Available at http://www.brazilnature.com/ingles/ecoturismo.html Accessed June 12,
Naturalist Network News. (2003) Brazil Protects Private Wetland Reserve. April 29, 2003. Available at http://www.naturalist.com/eco-news/index.cfm?p=display&id=7336
Accessed June 12, 2003.
Riverdeep. Saving a Part of Brazil. 2000.Available at http://www.riverdeep.net/current/2000/02/front.280200.brazil.jhtml Accessed June 12, 2003.
Ramscar Convention on Wetlands. (2003) Brazil designates privately owned nature reserve in the Pantanal. Available from: http://www.ramsar.org/w.n.brazil_reserva.htm Accessed June 12, 2003
Sustainable Development and Management of Ecotourism in the Americas. (SDMEA) (2001)
Preparatory Conference for the International Year of Ecotourism, 2002. Final Report.
Cuiaba, Brazil, 22-24 August 2001. Available at http://www.world-tourism.org/sustainable/IYE/Regional_Activites/Brazil/Brazil-menu.htm Accessed June 12, 2003.
Swarts, Frederick A.(2000) The Pantanal of Brazil, Bolivia, and Paraguay. Waterland Research
Institute. Hudson MacArthur Publishers.
Vierira, Gastao. (2003) Ecotourism to Foster Local Economic Development in Maranhao,
Brazil. Available online at http://216.239.57.100/search?q=cache:3VG0OM6WPYMJ:www.iadb.org/foromic/IVforo/english/GAST%C3%83O-paper-final%255B1%255D.doc+Brazil+ecotourism&hl=en&ie=UTF-8 http://216.239.57.100/search?q=cache:3VG0OM6WPYMJ:www.iadb.org/foromic/IVforo/english/GAST%C3%83O-paper- final%255B1%255D.doc+Brazil+ecotourism&hl=en&ie=UTF-8 Accessed June 12, 2003.
World Ecotourism Summit. (2002). Final Report. Quebec, Canada, 19-22 May 2002.
APPENDIX 1
INTERVIEW WITH OWNERS OF ESTABLISHIMENTS
1. Why have you decided to open a hotel?
Wanted to increase personal income
Educate people about environmental issues
2. What is the hotel profile and target customer?
Foreign tourists on vacation local business conferences and meetings domestic tourism
3. Have you done market research to:
the location consumer profile product you are offering number of rooms license A&B for restaurant?
3a) If market research was not conducted, how have decisions been made?
A determined by results of research alone
4) Did you hire hotel consultant?
5) What type of marketing tools have been used?
A advertising through local tourism agencies and travel agancies advertising through national tourism board advertising through international periodicals
6) Was there any restriction due to the environmental legislation concerned to the nature of the enterprise?
A yes, regulations are tightening and there is concern that a large influx of people will destroy the natural resources. Currently guidelines are strict as far as the number of guests and frequency.
7) Is your hotel eco-friendly – if yes, why have you decided to open an ecotourism hotel?
3- yes, of these three two did to educate the public and promote environmental causes, 1 did it for the market potential.
A no, just standard hotels
8) What was the investment put in the enterprise?
100,000 to 200,000 lbs (equivalent)
200,000 to 500,000 lbs (equivalent) over 500,000 lbs (equivalent)
9) Have you had any government or bank incentives?
10) Is your business seasonal?
11) If your business is seasonal, what is your average rate of occupancy?
100% pre-booked months in advance
90%
12) What measures are you taking to compete in the seasonal market?
A local advertising
International advertising
13) What structure for leisure and conference activities does your hotel have?
Scheduled package of activities for guests and tours a variety available, but guests schedule their own
14) Is your typical guest looking for leisure, conference or both?
A leisure conference
15) How do you measure service and quality to your guests?
A repeat business customer surveys
16) How do you measure corporate client satisfaction?
A repeat business surveys
17) How do you achieve the guest's loyalty?
A competitive pricing product differentiation through services offered
18) What are your short-term expectations for the hospitality industry in your region?
A rapid growth stay the same
19) From your experience, what advice would you give someone wishing to open a hotel?
Do your research first
20) Would you support a new entrepreneur?
4 – yes
APPENDIX 2
QUESTIONNAIRE TO THE CORPORATE CONSUMER IN SAO PAULO, BRAZIL
1. Professional activities freelancer (7) Entrepreneur (11) Executive (7)
2. Age 20 to 30 (12) 31 to 50 (10) over 50 (3)
As a conference and event promoter, please answer the questions below:
How may seminars or conferences do you attend yearly?
A one (7) two (8) three (6) or more (4)
2. What type of hotel do you prefer?
A city center (13) country side (12)
3. Would you consider going to an ecotourism hotel?
A yes (21) no (4)
4. Would you consider travelling to another region in Brazil to attend a seminar? Yes (17) or No (8)
If so, which one?
A south (4) southeast (9) northeast (4)
5. In a case of out of city hotels, what distances would you travel?
30 t0 100 km (14) 100 to 150 km (10) more than 150 km (1)
6. Would you choose Joao Pessoa for a conference and event? Yes (20) no (5) If the answer is yes, is that because of:
climate (14) heritage & leisure (4) natural resources (2)
7. What is the most important facilities when hosting an event? In ascending numerical order 1 to 5:
food (6) comfort (11) leisure activities (3) natural resources (1) relaxation and tranquility (4) reported as the number that ranked each answer as the primary importance)
8, What food style is more applicable to you?
A home made (9) regional (9) International (7)
9. For leisure activities which is more important? In ascending numerical order 1 to 5:
trekking (3) swimming pool (14) sauna (4) sports (4) other
10. What do you prefer doing in your free time?
A shopping (3) sightseeing (15) using hotel facilities (7)
APPENDIX 3
INTERVIEWS WITH TRAVEL AGENCIES IN BRAZIL
1. Define your client profile?
2. What frequency does your client travel (weekly, monthly, annually) length of stay; season
3. budget: what's the average spending of your client
4. State the factors which your client uses to decide on the hotel choice (location, distance, hotel size, confort)
5. Would you consider selling holiday packages to an ecotourism hotel? 6. Have you noticed an increase on demand for ecotourism?
7. What resources and facilities should an ecotourism hotel offer to gain loyal customers
8. What factors influence clients to choose certain hotels?
9. What leisure facilities should be considered?
---
Are you busy and do not have time to handle your assignment? Are you scared that your paper will not make the grade? Do you have responsibilities that may hinder you from turning in your assignment on time? Are you tired and can barely handle your assignment? Are your grades inconsistent?
Whichever your reason is, it is valid! You can get professional academic help from our service at affordable rates. We have a team of professional academic writers who can handle all your assignments.
Plagiarism free papers
Timely delivery
Any deadline
Skilled, Experienced Native English Writers
Subject-relevant academic writer
Adherence to paper instructions
Ability to tackle bulk assignments
Reasonable prices
24/7 Customer Support
Get superb grades consistently
Online Academic Help With Different Subjects
Literature
Students barely have time to read. We got you! Have your literature essay or book review written without having the hassle of reading the book. You can get your literature paper custom-written for you by our literature specialists.
Finance
Do you struggle with finance? No need to torture yourself if finance is not your cup of tea. You can order your finance paper from our academic writing service and get 100% original work from competent finance experts.
Computer science
Computer science is a tough subject. Fortunately, our computer science experts are up to the match. No need to stress and have sleepless nights. Our academic writers will tackle all your computer science assignments and deliver them on time. Let us handle all your python, java, ruby, JavaScript, php , C+ assignments!
Psychology
While psychology may be an interesting subject, you may lack sufficient time to handle your assignments. Don't despair; by using our academic writing service, you can be assured of perfect grades. Moreover, your grades will be consistent.
Engineering
Engineering is quite a demanding subject. Students face a lot of pressure and barely have enough time to do what they love to do. Our academic writing service got you covered! Our engineering specialists follow the paper instructions and ensure timely delivery of the paper.
Nursing
In the nursing course, you may have difficulties with literature reviews, annotated bibliographies, critical essays, and other assignments. Our nursing assignment writers will offer you professional nursing paper help at low prices.
Sociology
Truth be told, sociology papers can be quite exhausting. Our academic writing service relieves you of fatigue, pressure, and stress. You can relax and have peace of mind as our academic writers handle your sociology assignment.
Business
We take pride in having some of the best business writers in the industry. Our business writers have a lot of experience in the field. They are reliable, and you can be assured of a high-grade paper. They are able to handle business papers of any subject, length, deadline, and difficulty!
Statistics
We boast of having some of the most experienced statistics experts in the industry. Our statistics experts have diverse skills, expertise, and knowledge to handle any kind of assignment. They have access to all kinds of software to get your assignment done.
Law
Writing a law essay may prove to be an insurmountable obstacle, especially when you need to know the peculiarities of the legislative framework. Take advantage of our top-notch law specialists and get superb grades and 100% satisfaction.
What discipline/subjects do you deal in?
We have highlighted some of the most popular subjects we handle above. Those are just a tip of the iceberg. We deal in all academic disciplines since our writers are as diverse. They have been drawn from across all disciplines, and orders are assigned to those writers believed to be the best in the field. In a nutshell, there is no task we cannot handle; all you need to do is place your order with us. As long as your instructions are clear, just trust we shall deliver irrespective of the discipline.
Are your writers competent enough to handle my paper?
Our essay writers are graduates with bachelor's, masters, Ph.D., and doctorate degrees in various subjects. The minimum requirement to be an essay writer with our essay writing service is to have a college degree. All our academic writers have a minimum of two years of academic writing. We have a stringent recruitment process to ensure that we get only the most competent essay writers in the industry. We also ensure that the writers are handsomely compensated for their value. The majority of our writers are native English speakers. As such, the fluency of language and grammar is impeccable.
What if I don't like the paper?
There is a very low likelihood that you won't like the paper.
Reasons being:
When assigning your order, we match the paper's discipline with the writer's field/specialization. Since all our writers are graduates, we match the paper's subject with the field the writer studied. For instance, if it's a nursing paper, only a nursing graduate and writer will handle it. Furthermore, all our writers have academic writing experience and top-notch research skills.
We have a quality assurance that reviews the paper before it gets to you. As such, we ensure that you get a paper that meets the required standard and will most definitely make the grade.
In the event that you don't like your paper:
The writer will revise the paper up to your pleasing. You have unlimited revisions. You simply need to highlight what specifically you don't like about the paper, and the writer will make the amendments. The paper will be revised until you are satisfied. Revisions are free of charge
We will have a different writer write the paper from scratch.
Last resort, if the above does not work, we will refund your money.
Will the professor find out I didn't write the paper myself?
Not at all. All papers are written from scratch. There is no way your tutor or instructor will realize that you did not write the paper yourself. In fact, we recommend using our assignment help services for consistent results.
What if the paper is plagiarized?
We check all papers for plagiarism before we submit them. We use powerful plagiarism checking software such as SafeAssign, LopesWrite, and Turnitin. We also upload the plagiarism report so that you can review it. We understand that plagiarism is academic suicide. We would not take the risk of submitting plagiarized work and jeopardize your academic journey. Furthermore, we do not sell or use prewritten papers, and each paper is written from scratch.
When will I get my paper?
You determine when you get the paper by setting the deadline when placing the order. All papers are delivered within the deadline. We are well aware that we operate in a time-sensitive industry. As such, we have laid out strategies to ensure that the client receives the paper on time and they never miss the deadline. We understand that papers that are submitted late have some points deducted. We do not want you to miss any points due to late submission. We work on beating deadlines by huge margins in order to ensure that you have ample time to review the paper before you submit it.
Will anyone find out that I used your services?
We have a privacy and confidentiality policy that guides our work. We NEVER share any customer information with third parties. Noone will ever know that you used our assignment help services. It's only between you and us. We are bound by our policies to protect the customer's identity and information. All your information, such as your names, phone number, email, order information, and so on, are protected. We have robust security systems that ensure that your data is protected. Hacking our systems is close to impossible, and it has never happened.
How our Assignment  Help Service Works
You fill all the paper instructions in the order form. Make sure you include all the helpful materials so that our academic writers can deliver the perfect paper. It will also help to eliminate unnecessary revisions.
2.      Pay for the order
Proceed to pay for the paper so that it can be assigned to one of our expert academic writers. The paper subject is matched with the writer's area of specialization.
3.      Track the progress
You communicate with the writer and know about the progress of the paper. The client can ask the writer for drafts of the paper. The client can upload extra material and include additional instructions from the lecturer. Receive a paper.
4.      Download the paper
The paper is sent to your email and uploaded to your personal account. You also get a plagiarism report attached to your paper.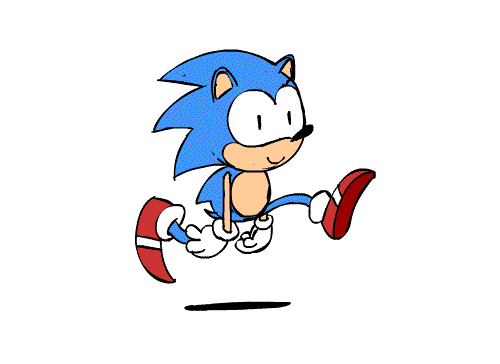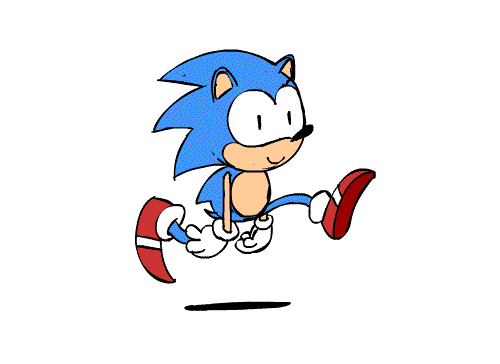 PLACE THIS ORDER OR A SIMILAR ORDER WITH US TODAY!!!
---