Human digestive system is composed of multiple parts, including the mouth (pharynx, throat, palate, tongue, teeth), stomach, small intestine, large intestine, liver, pancreas, salivary glands, bowels, and many more. The sole purpose of the digestive system is to break down foods that are eaten, so that the food might be absorbed into the bloodstream. The existence of a digestive system sets animals apart from plants. Digestion consists of a physical and chemical breakdown of food. Because of the complexity and large size of the digestive system, diseases that can interfere this body system are numerous and varied in their modes of transmission, their symptoms, their treatments, and their possible short-term and long-term effects. This paper will focus on three such diseases: Cirrhosis of the liver (caused by viral Hepatitis), hookworm disease (caused by hookworms), and cholera (caused by Vibrio cholerae).
The large size of the digestive system, along with the diverse group of organs associated with it; prevent the presentation of one specific defense mechanism against diseases. Depending on which organ the disease tends to focus on, the body reacts uniquely for that organ. However, the most definitive action taken against digestive system diseases are regulations and standards for living conditions. Many diseases that affect the digestive system relate directly to food, and undercooked food, mishandled food, and poor sanitation conditions are common factors in someone contracting a digestive system illness. The human immune system plays a key role in ridding the body of foreign and harmful organisms as well. More specific defense mechanisms will be discussed with each disease, in regards to the organ to which the disease infects and causes damage to.
The liver is one of the most diverse and functional organs in the body. In short, the liver purifies every particle that enters the digestive tract, and every breath of air that enters the body; the liver also maintains levels of carbohydrates, minerals, protein, and vitamins the rest of the body receives. (Palmer, 9-10)
Hepatitis is a general term for many different strains of illness, all which cause inflammation of the liver. (Palmer, 73) Hepatitis can be described as either acute or chronic; an "especially severe form of acute hepatitis" is fulminant. (Palmer, 72) Acute hepatitis is gone, with no permanent damage, in six months. Chronic hepatitis lasts longer than six months, which can cause cirrhosis of the liver to develop, along with the possibility of developing one or more of the medical complications that sometimes occur because of cirrhosis. (Palmer, 72)
Five separate viruses, all with their own unique characteristics, can cause hepatitis. (Palmer, 73) Hepatitis itself causes similar symptoms to cirrhosis (see below) or sometimes no symptoms at all. Hepatitis B (HBV) specifically seems to be a more flourishing virus – there are about 200,000 new HBV infections in the U.S. every year. (Palmer, 95) HBV seems to be rather hardy – there have been traces of HBV found in human "blood, sweat, tears, saliva, semen, vaginal secretions, menstrual blood, and breast milk." (Palmer, 95) HBV is easier to catch the HIV, though HBV is harder to catch than the common cold. HBV can be transmitted through blood, childbirth, or through sexual contact with someone who has HBV. (Palmer, 95-96)
As discussed previously, Hepatitis can be acute, chronic or fulminant, and the same goes for HBV specifically. Fulminant HBV will almost certainly lead to death, unless there is an immediate liver transplant. (Palmer, 99) While acute hepatitis B is gone within six months, only
Chronic hepatitis B will possibly lead to cirrhosis of the liver. Out of the 200,000 new cases of HBV each year in the U.S., only 10,000 to 15,000 of those cases are chronic HBV. (Palmer, 99)
Cirrhosis of the liver can occur several different ways, only of which is HBV. (Palmer, 59) By definition, cirrhosis occurs when "healthy liver cells are permanently destroyed, and irreversible scarring occurs" and the liver is "hard and nodular." (Palmer, 59) Cirrhosis is an irreversible disease, and cannot be stopped once the disease has begun. While some progress has been made in controlling the disease, cirrhosis remains the eighth leading cause of death among Americans overall, and the fourth most common cause of death for those aged thirty to sixty. (Palmer, 60)
The symptoms of cirrhosis are practically the same, no matter how cirrhosis is caused. A mild condition known as compensated cirrhosis is typically accompanied with some vague symptoms that can include:
Fatigue
Decreased appetite
Nausea
Loss of sexual drive
Palmer, 60-62) Those who have compensated cirrhosis usually maintain a normal life, with few health problems as a result of their cirrhosis. The life span of someone with compensated cirrhosis is also normal. (Palmer, 60)
Diagnostic methods of cirrhosis can vary, depending on the physical symptoms the person is having. A doctor's physical exam can lead to a diagnosis, while some lab tests can signal cirrhosis, such as an unusually low cholesterol test, love albumin level, or a decreased platelet count. (Palmer, 62) For the most part, only a liver biopsy can definitively diagnose cirrhosis.
Cirrhosis comes with the risk of complications; if any of these complications occur, the cirrhosis is known as decompensated cirrhosis. (Palmer, 60) Examples of these complications are bleeding problem due to a lack in coagulators (produced by the liver), kidney problems (due to excessive use once liver is no longer functional), osteoporosis (due to fatigue, poor nutrition, etc. As a result of cirrhosis), liver cancer, and an increased risk of other cancers (breast, pancreas, kidney, lungs). (Palmer, 62-65)
The single most important preventive action that can be taken in regards to cirrhosis is to get the Hepatitis B vaccination. (Palmer, 385) This vaccination is the "first and only vaccine in history that can simultaneously prevent liver cancer, cirrhosis, and a sexually transmitted disease" (hepatitis B). (Palmer, 385) Once HPV has been diagnosed, the earlier the better, medicines can control the virus from developing into cirrhosis. There are several medicines for treatment of hepatitis B, including Interferon alfa 2a, and Lamivudine, both of which are FDA approved. (Palmer, 148) There are also those who use the vaccinations as treatment, as well, including those who are pregnant to prevent passing the virus on to the infant during childbirth. (Palmer, 155) Cirrhosis itself is not contagious, nor is it hereditary. HBV is obviously contagious, but not hereditary.
Hookworms are an intestinal parasite that can cause an inactive hookworm infection or an active hookworm disease within a human. (Roberts, 472) Necator americanus is the genus species name for one of the hookworms that can cause hookworm disease in humans. Nearly "95% of the hookworms in the southern United States are this species" of hookworm, making it the most common species to cause hookworm disease. (Roberts, 470) The other hookworm that causes the disease in humans is Ancylostoma duodenale, which is found in southern Europe, northern Asia and Africa, and some parts of South America. (CDC)
It is quite possible for someone to be infected with hookworms and not show any signs of the disease; there is a clear distinction between the disease and the infection. Whether or not an infection will cause the disease to occur depends on the nutritional condition of the person who is infected, and the number of worms present. (Roberts, 472)
Around 25% of the world's population have hookworm disease. (Carson-Dewitt) In the United States, about 700,000 people are thought to have hookworms present, though the disease is less common. (Carson-Dewitt) The disease is not passed from one person to another, because the eggs have to hatch in soil before they can infect another host. This cycle takes about six weeks – from larvae to mature worms that can infect humans. (Carson-Dewitt) The most common mode of infection is through bare feet, where the hookworms will then bore into the exposed skin. The skin usually turns red, and itches, a condition called ground itch, which is the first sign of infection. (CDC)
As stated before, a small infection might not actually cause the disease, which would mean there would be no further symptoms. A more heavy infection can cause severe anemia, loss of blood, weight loss, diarrhea, stomach pain, and loss of appetite. (CDC) Children are especially "harmed by such anemia, and can suffer from heart problems, mental retardation, slowed growth, and delayed sexual development." (Carson-Dewitt) Babies can certainly die from hookworm disease.
Because hookworm eggs are found only in feces, a stool sample must be taken for a diagnosis of the disease. (Carson-Dewitt) By counting the number of eggs, a ratio of worms that are present in the stomach of the person can be estimated, which can also estimate the severity of the infection / disease. (Carson-Dewitt)
Treatment of hookworm disease again is going to vary on the severity of the disease. If the person is merely infected, the condition is usually undiagnosed, and therefore not treated. In areas where hookworm disease is common, less severe cases usually go untreated. (CDC) For more severe cases, doctors can prescribe medications to rid the stomach of the hookworms, as well as iron for severe anemia. (Roberts, 474)
The most significant prevention measure is sanitation, and the proper disposal of fecal matter, to which the United States initiated a hookworm campaign in 1913, which educated the American people on hookworm infection, as well as medicated those who were currently infected. (Roberts, 474-475) Because of those measures, hookworm disease is no longer as prevalent in America as in other parts of the world. (Roberts, 475) When medical treatment is received, the prognosis is good for someone with the disease.
Vibrio cholerae is the bacterium responsible for the epidemic called cholera. There have been no major outbreaks of this disease in the United States since the year 1911. (FDA/CFSAN) The symptoms of cholera, like most digestive system diseases, can vary depending on the severity of the case. Symptoms usually occur within an incubation period of six hours up to five days. (FDA/CFSAN) The onset is usually sudden, and the symptoms can include vomiting, nausea, severe diarrhea (rice water stools), dehydration, painful abdominal cramps, and shock. (FDA/CFSAN) If the symptoms persist and fluids are continually lost, death can occur.
Ingesting the bacteria causes the disease. The bacterium attaches itself to the small intestine, where it then produces a toxin. This particular toxin causes severe fluid loss, which can cause fatal cases of dehydration. Much like hookworm disease, the diagnosis of cholera can only come from the stools of the infected person.
The sporadic cases that have occurred in the United States in the past twenty years were when raw fish, or contaminated undercooked fish were eaten after being pulled from contaminated (fecal contamination) costal waters. (FDA/CFSAN) Poor sanitation is the most frequent cause of a cholera outbreak when the poor sanitation results in even poorer water conditions. Because the U.S. has such strict sanitation, cholera is all but eradicated. (FDA/CFSAN)
It is vital to treat cholera victims with intravenous fluids, including sodium chloride, potassium chloride, dextrose, and sodium bicarbonate to restore electrolytes and fluid levels. (FDA/CFSAN) Antibiotics may also be used to shorten the illness, but for the most part, the illness has to run its course. When adequate medical treatment is received, there are no complications, and the fatality rate is nearly zero. (FDA/CFSAN)
Before such high sanitation standards were possible, cholera was most certainly a violent a feared disease. In 1831, 13% of the population of Cairo was killed when cholera first struck. (McNeill, 261) The psychological fear that gripped people then was immense – cholera was described as having a horrific effect on those who witnessed someone die from the disease because of the way that "mortality was uniquely visible: patterns of bodily decay were exacerbated and accelerated, as in a time-lapse motion picture, to remind all who saw if of death's ugly horror and utter inevitability." (McNeill, 261) Rupturing capillaries caused the skin to take on a black and blue hue, which only accentuated the dehydrated state of the victim. (McNeill, 261)
Thankfully, cholera (along with hookworm disease) is no longer such a violent threat to the United States. Because the digestive system involves both the ingestion of food, and the riddance of waste materials, sanitation has been the most significant advancement in the treatment and prevention of so many diseases that affect the digestive system. It remains to be seen if there can be any further developments to prevent the onset of cirrhosis once someone has chronic hepatitis. However, the medical advances in vaccinations made in the past ten years certainly promises new hope for the thousands of Americans that are diagnosed with having HBV every year.
Works Cited
Carson-Dewitt, Rosalyn S. "Hookworm Disease." Gale Encyclopedia of Medicine. 1999 [Online edition] Accessed July 1, 2002 http://www.findarticles.com/cf_dls/g2601/0006/2601000682/p1/article.jhtml
Center for Disease Control (CDC). "Hookworm Infection Fact Sheet." Updated 08/15/99 [Online edition] Accessed July 3, 2002 http://www.cdc.gov/ncidod/dpd/parasites/hookworm/factsht_hookworm.htm
McNeill, William H. Plagues and Peoples. New York: Anchor Press. 1976. 369 pages
Palmer, Melissa. Hepatitis and Liver Disease: What you need to know.New York: Penguin Putnam, Inc. 2000. 457 pages
Roberts, Larry S. & Schmidt, Gerald D. Foundations of Parasitology. Missouri: The C.V. Mosby Co. 1981. 795 pages
U.S. Food & Drug Administration (FDA)-Center for Food Safety & Applied Nutrition. "Vibrio cholerae." Bad Bug Book. Updated 02/13/02. [Online edition] Accessed July 2, 2002 http://vm.cfsan.fda.gov/~MOW/chap7.html
---
Are you busy and do not have time to handle your assignment? Are you scared that your paper will not make the grade? Do you have responsibilities that may hinder you from turning in your assignment on time? Are you tired and can barely handle your assignment? Are your grades inconsistent?
Whichever your reason is, it is valid! You can get professional academic help from our service at affordable rates. We have a team of professional academic writers who can handle all your assignments.
Plagiarism free papers
Timely delivery
Any deadline
Skilled, Experienced Native English Writers
Subject-relevant academic writer
Adherence to paper instructions
Ability to tackle bulk assignments
Reasonable prices
24/7 Customer Support
Get superb grades consistently
Online Academic Help With Different Subjects
Literature
Students barely have time to read. We got you! Have your literature essay or book review written without having the hassle of reading the book. You can get your literature paper custom-written for you by our literature specialists.
Finance
Do you struggle with finance? No need to torture yourself if finance is not your cup of tea. You can order your finance paper from our academic writing service and get 100% original work from competent finance experts.
Computer science
Computer science is a tough subject. Fortunately, our computer science experts are up to the match. No need to stress and have sleepless nights. Our academic writers will tackle all your computer science assignments and deliver them on time. Let us handle all your python, java, ruby, JavaScript, php , C+ assignments!
Psychology
While psychology may be an interesting subject, you may lack sufficient time to handle your assignments. Don't despair; by using our academic writing service, you can be assured of perfect grades. Moreover, your grades will be consistent.
Engineering
Engineering is quite a demanding subject. Students face a lot of pressure and barely have enough time to do what they love to do. Our academic writing service got you covered! Our engineering specialists follow the paper instructions and ensure timely delivery of the paper.
Nursing
In the nursing course, you may have difficulties with literature reviews, annotated bibliographies, critical essays, and other assignments. Our nursing assignment writers will offer you professional nursing paper help at low prices.
Sociology
Truth be told, sociology papers can be quite exhausting. Our academic writing service relieves you of fatigue, pressure, and stress. You can relax and have peace of mind as our academic writers handle your sociology assignment.
Business
We take pride in having some of the best business writers in the industry. Our business writers have a lot of experience in the field. They are reliable, and you can be assured of a high-grade paper. They are able to handle business papers of any subject, length, deadline, and difficulty!
Statistics
We boast of having some of the most experienced statistics experts in the industry. Our statistics experts have diverse skills, expertise, and knowledge to handle any kind of assignment. They have access to all kinds of software to get your assignment done.
Law
Writing a law essay may prove to be an insurmountable obstacle, especially when you need to know the peculiarities of the legislative framework. Take advantage of our top-notch law specialists and get superb grades and 100% satisfaction.
What discipline/subjects do you deal in?
We have highlighted some of the most popular subjects we handle above. Those are just a tip of the iceberg. We deal in all academic disciplines since our writers are as diverse. They have been drawn from across all disciplines, and orders are assigned to those writers believed to be the best in the field. In a nutshell, there is no task we cannot handle; all you need to do is place your order with us. As long as your instructions are clear, just trust we shall deliver irrespective of the discipline.
Are your writers competent enough to handle my paper?
Our essay writers are graduates with bachelor's, masters, Ph.D., and doctorate degrees in various subjects. The minimum requirement to be an essay writer with our essay writing service is to have a college degree. All our academic writers have a minimum of two years of academic writing. We have a stringent recruitment process to ensure that we get only the most competent essay writers in the industry. We also ensure that the writers are handsomely compensated for their value. The majority of our writers are native English speakers. As such, the fluency of language and grammar is impeccable.
What if I don't like the paper?
There is a very low likelihood that you won't like the paper.
Reasons being:
When assigning your order, we match the paper's discipline with the writer's field/specialization. Since all our writers are graduates, we match the paper's subject with the field the writer studied. For instance, if it's a nursing paper, only a nursing graduate and writer will handle it. Furthermore, all our writers have academic writing experience and top-notch research skills.
We have a quality assurance that reviews the paper before it gets to you. As such, we ensure that you get a paper that meets the required standard and will most definitely make the grade.
In the event that you don't like your paper:
The writer will revise the paper up to your pleasing. You have unlimited revisions. You simply need to highlight what specifically you don't like about the paper, and the writer will make the amendments. The paper will be revised until you are satisfied. Revisions are free of charge
We will have a different writer write the paper from scratch.
Last resort, if the above does not work, we will refund your money.
Will the professor find out I didn't write the paper myself?
Not at all. All papers are written from scratch. There is no way your tutor or instructor will realize that you did not write the paper yourself. In fact, we recommend using our assignment help services for consistent results.
What if the paper is plagiarized?
We check all papers for plagiarism before we submit them. We use powerful plagiarism checking software such as SafeAssign, LopesWrite, and Turnitin. We also upload the plagiarism report so that you can review it. We understand that plagiarism is academic suicide. We would not take the risk of submitting plagiarized work and jeopardize your academic journey. Furthermore, we do not sell or use prewritten papers, and each paper is written from scratch.
When will I get my paper?
You determine when you get the paper by setting the deadline when placing the order. All papers are delivered within the deadline. We are well aware that we operate in a time-sensitive industry. As such, we have laid out strategies to ensure that the client receives the paper on time and they never miss the deadline. We understand that papers that are submitted late have some points deducted. We do not want you to miss any points due to late submission. We work on beating deadlines by huge margins in order to ensure that you have ample time to review the paper before you submit it.
Will anyone find out that I used your services?
We have a privacy and confidentiality policy that guides our work. We NEVER share any customer information with third parties. Noone will ever know that you used our assignment help services. It's only between you and us. We are bound by our policies to protect the customer's identity and information. All your information, such as your names, phone number, email, order information, and so on, are protected. We have robust security systems that ensure that your data is protected. Hacking our systems is close to impossible, and it has never happened.
How our Assignment  Help Service Works
You fill all the paper instructions in the order form. Make sure you include all the helpful materials so that our academic writers can deliver the perfect paper. It will also help to eliminate unnecessary revisions.
2.      Pay for the order
Proceed to pay for the paper so that it can be assigned to one of our expert academic writers. The paper subject is matched with the writer's area of specialization.
3.      Track the progress
You communicate with the writer and know about the progress of the paper. The client can ask the writer for drafts of the paper. The client can upload extra material and include additional instructions from the lecturer. Receive a paper.
4.      Download the paper
The paper is sent to your email and uploaded to your personal account. You also get a plagiarism report attached to your paper.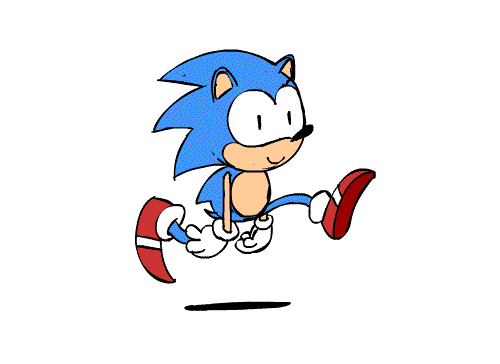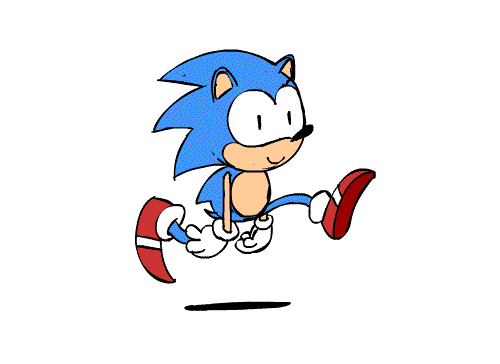 PLACE THIS ORDER OR A SIMILAR ORDER WITH US TODAY!!!
---