Combating Al Qaeda and Its Network
Develop 8-10-page national defense strategy combat Al Qaeda network. Consider type threat group presents proper responses (i.e. military, LE, political) managing threat. Refer current national strategies inspiration ensure paper incorporates ideas.
National or Defense Strategy to Combat Al Qaeda and its Network
Al Qaeda network operations and threats to security come as a different challenge to United States and the coalition forces. Al Qaeda operations and its networks come out as an organized, tactical, decentralized, highly irregular and asymmetric threat of warfare. The tactics Al Qaeda employs have the capability to by-pass the conventional superior strengths of the U.S. military and intelligence force (Carter, 2005).
The operations and organizations undertaken by Al Qaeda are full of deceptive measures that mask behind intelligence, stealth and denial. With the developments observed in technologically advanced communication, transport Al Qaeda operations and networks have a profound global reach. In its operations, Al Qaeda has no distinct recognition between civilian and military target making it more difficult to provide adequate security measure against possible targets. Prominent leaders behind Al Qaeda operations and networks have frequently brought in religion as a reason for their actions. With this as a defense, they have continued to wreak havoc upon human life with absolute disregard for the human life sanctity (Carter, 2005).
Nature of Operations and Threats by Al Qaeda and its Networks
The combination of an asymmetric component and the ideological beliefs within Al Qaeda and its networks presents a component unfamiliar within the international arena. The ideology behind the threats and attacks gets its asymmetry and inspiration from Jihadism. It core intention is unwavering targeting unsuspecting civilians to deliver intolerable their message to the interfering coalition forces (Clarke, 2006).
In the Unites States the nature of threats and attacks are in two distinct elements. This comprise of Stateless Al Qaeda operations under a network of terrorists and movement with the Islamic World on radical ideologies. The radical ideologies form a new dimension surrounding the political Islamic Jihadist strategy that aims as replacing the present secular governments in predominantly Muslim States (These States include; Afghanistan, Egypt, Saudi Arabia, Pakistan, Algeria, the Gulf states and Indonesia) (Siegfried, 2007).
The ideology behind the Jihadist strategy is to restore Islam's purity previously inexistence in the 7th century at the time of Prophet Muhammad (Siegfried, 2007). The tactic Al Qaeda chooses is to attack U.S.'s presence in certain regions and at home. This aims at forcing United States' submission and withdrawal from Muslim Countries. Al Qaeda leaders – such as Bin Laden – influence on this hard line strategy continues to influence the ideology that America is a super power targeting world domination and as such an evil power. Al Qaeda networks holding on to this ideology seeks to topple secular leaders in Muslim Countries and break the yoke of world domination by America (Clarke, 2006).
Measures to combat Al Qaeda and its Networks
Currently sources of threats under Jihadist are in three categories; Algerian Salafist and other Jihadist components with close ties to Al Qaeda, Ayman al-Zawahiri, Al Qaeda and Egyptian Islamic Jihad nexus and its leadership of Osama bin Laden and the Jamaat Islamiyya – Indonesian; and likeminded sympathetic groups with similar ideologies. The liking of the latter category to Al Qaeda is a recent development subsequent to analyst and intelligence gathering exercises. The three categories of the threats operate under one strategic goal of Al Qaeda.
The ideal measures to; confront, fight and defeat the new dimensions in international terrorism and the operations of Al Qaeda networks will need to be a reflection of new measures. There is the need to step away from the customary constructs where state actors are subject to diplomatic and conventional rules of warfare (Clarke, 2006).
The dynamic nature of Al Qaeda and its networks calls for restructuring of the security policy as an attempt to cover the loopholes in the security and advance the fight against terrorism. It is needful to have transformational change and leadership qualities responsive to potential asymmetric threats and adaptive measures to protect against the threats. Decisive action taking is ideal in the attempt to break the bond between Al Qaeda and its network and assuring security to the state and citizens.
As opposed to viewing Al Qaeda and its networks as massive terrorist entity, an appreciation of affiliate Jihadist groups, as a global insurgency with military capability is ideal. Within its networks, Al Qaeda is a conglomeration of groups scattering all over five continents. This aspect makes difficult attempts to penetrate and perpetuates its ability to adapt to U.S. And coalition efforts in combating terrorism jihadist. Al Qaeda and its subsequent network growth are a global phenomenon encompassing links connecting Iraq's Abu Musab al-Zarqawi's network, Algerian Salafist Group for Call and Combat (GSPC) and Jamaat Islamiyya in Southeast Asia (Clarke, 2006).
The Italy's Red Brigades or West Germany army Faction stands out as classical Euro-terrorist groups existing back in the 70s and 80s. These terrorist group activities differ from current terrorist activities by Al Qaeda and its networks. The widespread influence evident in the Al Qaeda's network operations poses considerable danger — one that cannot seize by simply capturing or killing a small function of its leaders. Evidently, decentralization within Al Qaeda networks represents an approach of power-down away from the paradigm of central leadership to highly independent units of terrorism undertakings.
Three main features must come out in effective measures to counter Al Qaeda network operation. Among the three measures is a hard military and law stand that interdicts financing of terrorist activities. This measure should target bringing down the safe-havens terrorist groups use as operation bases. This will bring down Al Qaeda's financing activities and disable their leadership structures on the ground. This measure is ideal to combat Al Qaeda's network at its roots (Clarke, 2006).
Restructuring of the intelligence gathering authority is the second essential measure in effectively combating Al Qaeda and it network's operations. The restructuring should entail, redefining the missions and roles of the state, federal and local authority in guaranteeing protection of the citizens and the Infrastructure.
The third component involves measures to deal with the transition to self-governance in Muslim Countries and significantly reducing outside Military presence. This measure comes out as a counter ideology measure. This is because American Military occupation and operation in the Muslim countries comes up as a reason for Al Qaeda network operations and attacks on American soil.
The diversity and dynamics within the Al Qaeda terrorist networks prompts the United States security to rethink its policy in retaliation attempts. The attempts at offsetting opposition need to bear in mind that the networks do not operate under the moral guidance of normal human beings. Radical ideologies need to be in place to accommodate and propagate Al Qaeda's heinous actions.
Military Force and International Law Enforcement
The initial element to counter terrorist activities is to apply hard power in the form of military activities and putting in place law and law enforcement measures. These measures will see to it that the networks under Al Qaeda are choking under forces restricting financial resource and free strategizing measures. It is clear that the threat facing United States and affiliate countries comes from religious extremism. These are non-state and state sponsors operating in states non-responsive to international controls and norms. The attempt to deprive Al Qaeda and its networks the sanctuary and operational support is the first obvious measure to undercut their potential.
The strategy on hard operational measures to counter Al Qaeda terrorism needs to be in two elaborate measures. One is the use of international law enforcement functions and two the use of armed forces. The justification for the hard operation force and the use of the elaborate force organs is that the threat upon the citizens, State and the economy are devastating and catastrophic in nature. The purpose of Al Qaeda and their networks is to inflict pain and suffering to United States and affiliate innocent citizens by causing mass casualties, death and economic crises.
Going by the assertion the that main aim of war is to break the enemy, the hard line operational measures are ideal to see to it that Al Qaeda and its networks are brought to the ground. It is appreciable to considering that the devastation Al Qaeda and its networks targets to cause warrants their classification as international enemies. The use of force is also justifiable under international laws owing to the inconsiderate disregard sanctity of human life and violation of the law.
Interruption of Terrorism Financing Activities
Interrupting of terrorist financing is an inherent component of the hard counterterrorism element. Reality is that Al Qaeda and their networks cannot operate without funding even in most sparing environments. The process of raising, collecting and moving the money creates an opportunity to exploit Al Qaeda networks susceptibility. It is evident that Al Qaeda networks use dubious Islamic Charities, established banking systems criminal activities shadow economies and extortion to raise monies for financing their activities in terrorism. Continual Multi-lateral and bilateral international intelligence corporation and Law enforcement will go a greater length to knock down the channels for terrorist activity financing.
The existing Cooperation between the United States Government, State organs and the financial institutions in Asia and Europe should more elaborate. This is in a bid to facilitate crackdown on illegal flow of funds to terrorist organizations. There are loopholes in the existing cooperation with the financial institutions since alternative measures transfer of funds is in use featuring a mix of state and banking officials. Further measures by Al Qaeda networks to transfer funds have evolved to incorporate sale of jewelries easily convertible to currency.
The crackdown on the financing measures needs restructuring to curtail movement of funds. Disruption of flow of funds using cooperation with private, government and international entities will go a long way to prevent future terrorist attacks.
Intelligence Gathering and Dispersion
Reform in intelligence gathering and dispersion will multiply the efforts by coalition forces to root out terrorism within the globe. Intelligence comprises of observing trends, analyzing activities, alerting possible terrorism targets and laying strategies to counter terrorism. With reforms in the existing measures on intelligence gathering, it is possible to increase the potential of cooperating anti-terrorism agents such as the military and law enforcers to intercept possible attacks. Decision makers rely on information collected from the intelligence faction to map out strategies to counter terrorism. Elaborate and timely delivery information from intelligence gathering sects will go a long way in ensuring that authorities are a step ahead of their enemies.
To realign intelligence at the national level, the intelligence Reform Act of 2004 has done a monumental task. The intelligence community can now be more responsive and take ideal decision without seeking directives and approval from state authorities. These aspects facilitate the flow of information to relevant authorities and appropriate timely action as a rational to counter irregular terrorist activities within the state. The Act safeguards the precise integrity of state organs in ensuring the security by rationalizing the appropriate measure to protect citizens and combat terrorism.
Appropriate coordination between different sections of the government and the law enforcement agencies will guarantee that their actions are in tandem and sufficiently cohesive. This will minimize conflict between the different authorities working to eradicate terrorists and terrorist networks. Consolidation of strategic task force against terrorism is needful in a bid to eliminate delay in action or information flow. The consolidation of the relevant state organs and international actors under one roof will increase accuracy in analysis and action to combat terrorism. Fusion of ideas and analysis of situation will help the struggle against Al Qaeda activities and networks.
The law enforcement units, the Marine Corps and the army need to intensify their and expand their counter intelligence measures and mechanism. The areas for target include interrogations, expedited law enforcement measures, deployment of service personnel and quick response and desirable action. This measure will facilitate reinforcement to counter terrorism activities and minimize the propagation of harm and suffering by the Al Qaeda terrorist. The resultant minimization in Al Qaeda terrorist activity success will serve to make headway towards uprooting terrorism in the globe.
Ideological Changes
The most intricate factor of efficacious strategy to counter-terrorism must be in its nature transformational. The aim should be to discredit the ideology that causes many in the Arab countries to support terrorists. The charm for modern terrorism is embedded in a war for ideas in the Arab countries and a fight for the heart of Islam. This struggle involves socio-economic, cultural and political traits. Several sources of anger exist, manifesting themselves especially among the Arab young males. These factors may contribute to their want to affiliate themselves with a terrorist group. The first origin of this anger and discontentment that is directed against the United States. The Jihadis place blame on the U.S. For shoring up Israel and other secular leaders of Saudi Arabia and Egypt.
Secondly, they are angry at these countries' leaders and for a poor governance system and the inhibitory regimes they have created. This is what the Jihadis cite as their vindication in using terrorism as a tactic to bring change.
Thirdly, Middle East's young adults suffer economic poverty dimensions with poor future economic prospects. Collapsing cities, increasing poverty and political unrest agitated by the inadequacies of many Middle Eastern governments pushes the youth to terrorist activities. Discontent factors in the bleak political landscape and economic situation heightens the phenomenon of Islamic discontent and push the youth to Islamic ideologies against the western countries.
With an apprehension of the components, contributing to the discontent among many in the Muslim countries, counterterrorism policy and the goal is to strive to split the Jihadist group from the others. Isolation and discrediting and offering dialogue and incentive to those willing to disassociate with the Jihadist ideology will pave the way to redress the sources of anger (Carter, 2005).
It is the objective of hard counter-terrorist strategy to behead the leadership through military options combination in, law enforcement efforts and choking off its finances. Soft counter-terrorism strategy is a complementary objective entailing depriving Al Qaeda flow of recruits. To accomplish this effectively, we need to determine motivates the young Muslim men seek in joining terrorist groups. An understanding of the religious ideology prompting young men to give up their lives for Jihadist calling is needful. The answer for these motivations lies in the economic, social and political environment in the Middle East. The support U.S. extends to oppressive government regimes drive young men to Jihadist ventures than economic turmoil and social situations.
The lack of democracy in vast Arab countries such as Saudi Arabia and Egypt combined concomitant with the sense of participation deprivation in defining the future, strongly promotes Jihadist ventures.
The Arab Middle East is the most intriguing region to eliminate the roots of Jihadist terrorism and bring in reform in the society. Political repression in Saudi Arabia and Egypt prevents political Islam perpetuation in the societies as an alternative potential to the existing regimes. Concurrently, it yields in an exportation of ideology to allow trans-nationalization of Jihadist terrorism.
The predictions in population growths of up to 25% in ten years to come combined with merely marginal increases in economic outturn will exacerbate the problems (Siegfried, 2007). Actions by the U.S. To counter-terrorism and the war in Iraq stand out as an obstacle in involving Muslim countries in maintaining a lasting and viable counterterrorism coalition. The consequence of the Arab-Israeli battle and the result of the democracy try out in Iraq is significant. It will substantially influence the volume of support U.S. can obtain in an effort to counter Al Qaeda's networks and their growing charm in absorbing new recruits.
Conclusion
An effective strategy needs to focus on battling the Al Qaeda network, off its branch organizations and Jihadist ideology supporting groups. It is appreciated that a cohesive global combat against terrorism is not a war but a tactic to uproot terrorism as a vice. There is the need to reexamine the United States' and the coalition forces strategies in combating Al Qaeda and their networks worldwide. A declaration to fight terrorism is a commitment to engage in conflict purely guided by tactical prism.
References
Carter, A.B. (2005). How to Counter WMD. Foreign Affairs, 83(5), 76-79.
Clarke, R.C. (2006). Against All Enemies: Inside America's War On Terror. New York: Free Press.
Siegfried, S.H. (2007). Toward a Comprehensive Safeguards System: Keeping Fissile Material Out of Terrorists Hands," Annals of the American Academy of Political and Social Science, 607(1), 121-132.
---
Are you busy and do not have time to handle your assignment? Are you scared that your paper will not make the grade? Do you have responsibilities that may hinder you from turning in your assignment on time? Are you tired and can barely handle your assignment? Are your grades inconsistent?
Whichever your reason is, it is valid! You can get professional academic help from our service at affordable rates. We have a team of professional academic writers who can handle all your assignments.
Plagiarism free papers
Timely delivery
Any deadline
Skilled, Experienced Native English Writers
Subject-relevant academic writer
Adherence to paper instructions
Ability to tackle bulk assignments
Reasonable prices
24/7 Customer Support
Get superb grades consistently
Online Academic Help With Different Subjects
Literature
Students barely have time to read. We got you! Have your literature essay or book review written without having the hassle of reading the book. You can get your literature paper custom-written for you by our literature specialists.
Finance
Do you struggle with finance? No need to torture yourself if finance is not your cup of tea. You can order your finance paper from our academic writing service and get 100% original work from competent finance experts.
Computer science
Computer science is a tough subject. Fortunately, our computer science experts are up to the match. No need to stress and have sleepless nights. Our academic writers will tackle all your computer science assignments and deliver them on time. Let us handle all your python, java, ruby, JavaScript, php , C+ assignments!
Psychology
While psychology may be an interesting subject, you may lack sufficient time to handle your assignments. Don't despair; by using our academic writing service, you can be assured of perfect grades. Moreover, your grades will be consistent.
Engineering
Engineering is quite a demanding subject. Students face a lot of pressure and barely have enough time to do what they love to do. Our academic writing service got you covered! Our engineering specialists follow the paper instructions and ensure timely delivery of the paper.
Nursing
In the nursing course, you may have difficulties with literature reviews, annotated bibliographies, critical essays, and other assignments. Our nursing assignment writers will offer you professional nursing paper help at low prices.
Sociology
Truth be told, sociology papers can be quite exhausting. Our academic writing service relieves you of fatigue, pressure, and stress. You can relax and have peace of mind as our academic writers handle your sociology assignment.
Business
We take pride in having some of the best business writers in the industry. Our business writers have a lot of experience in the field. They are reliable, and you can be assured of a high-grade paper. They are able to handle business papers of any subject, length, deadline, and difficulty!
Statistics
We boast of having some of the most experienced statistics experts in the industry. Our statistics experts have diverse skills, expertise, and knowledge to handle any kind of assignment. They have access to all kinds of software to get your assignment done.
Law
Writing a law essay may prove to be an insurmountable obstacle, especially when you need to know the peculiarities of the legislative framework. Take advantage of our top-notch law specialists and get superb grades and 100% satisfaction.
What discipline/subjects do you deal in?
We have highlighted some of the most popular subjects we handle above. Those are just a tip of the iceberg. We deal in all academic disciplines since our writers are as diverse. They have been drawn from across all disciplines, and orders are assigned to those writers believed to be the best in the field. In a nutshell, there is no task we cannot handle; all you need to do is place your order with us. As long as your instructions are clear, just trust we shall deliver irrespective of the discipline.
Are your writers competent enough to handle my paper?
Our essay writers are graduates with bachelor's, masters, Ph.D., and doctorate degrees in various subjects. The minimum requirement to be an essay writer with our essay writing service is to have a college degree. All our academic writers have a minimum of two years of academic writing. We have a stringent recruitment process to ensure that we get only the most competent essay writers in the industry. We also ensure that the writers are handsomely compensated for their value. The majority of our writers are native English speakers. As such, the fluency of language and grammar is impeccable.
What if I don't like the paper?
There is a very low likelihood that you won't like the paper.
Reasons being:
When assigning your order, we match the paper's discipline with the writer's field/specialization. Since all our writers are graduates, we match the paper's subject with the field the writer studied. For instance, if it's a nursing paper, only a nursing graduate and writer will handle it. Furthermore, all our writers have academic writing experience and top-notch research skills.
We have a quality assurance that reviews the paper before it gets to you. As such, we ensure that you get a paper that meets the required standard and will most definitely make the grade.
In the event that you don't like your paper:
The writer will revise the paper up to your pleasing. You have unlimited revisions. You simply need to highlight what specifically you don't like about the paper, and the writer will make the amendments. The paper will be revised until you are satisfied. Revisions are free of charge
We will have a different writer write the paper from scratch.
Last resort, if the above does not work, we will refund your money.
Will the professor find out I didn't write the paper myself?
Not at all. All papers are written from scratch. There is no way your tutor or instructor will realize that you did not write the paper yourself. In fact, we recommend using our assignment help services for consistent results.
What if the paper is plagiarized?
We check all papers for plagiarism before we submit them. We use powerful plagiarism checking software such as SafeAssign, LopesWrite, and Turnitin. We also upload the plagiarism report so that you can review it. We understand that plagiarism is academic suicide. We would not take the risk of submitting plagiarized work and jeopardize your academic journey. Furthermore, we do not sell or use prewritten papers, and each paper is written from scratch.
When will I get my paper?
You determine when you get the paper by setting the deadline when placing the order. All papers are delivered within the deadline. We are well aware that we operate in a time-sensitive industry. As such, we have laid out strategies to ensure that the client receives the paper on time and they never miss the deadline. We understand that papers that are submitted late have some points deducted. We do not want you to miss any points due to late submission. We work on beating deadlines by huge margins in order to ensure that you have ample time to review the paper before you submit it.
Will anyone find out that I used your services?
We have a privacy and confidentiality policy that guides our work. We NEVER share any customer information with third parties. Noone will ever know that you used our assignment help services. It's only between you and us. We are bound by our policies to protect the customer's identity and information. All your information, such as your names, phone number, email, order information, and so on, are protected. We have robust security systems that ensure that your data is protected. Hacking our systems is close to impossible, and it has never happened.
How our Assignment  Help Service Works
You fill all the paper instructions in the order form. Make sure you include all the helpful materials so that our academic writers can deliver the perfect paper. It will also help to eliminate unnecessary revisions.
2.      Pay for the order
Proceed to pay for the paper so that it can be assigned to one of our expert academic writers. The paper subject is matched with the writer's area of specialization.
3.      Track the progress
You communicate with the writer and know about the progress of the paper. The client can ask the writer for drafts of the paper. The client can upload extra material and include additional instructions from the lecturer. Receive a paper.
4.      Download the paper
The paper is sent to your email and uploaded to your personal account. You also get a plagiarism report attached to your paper.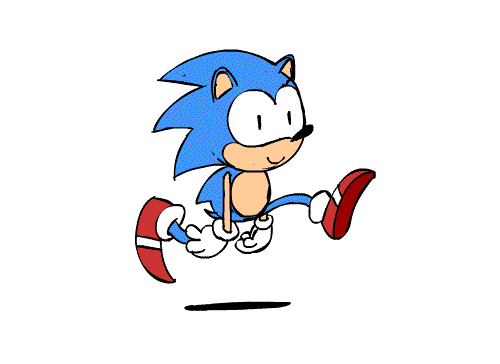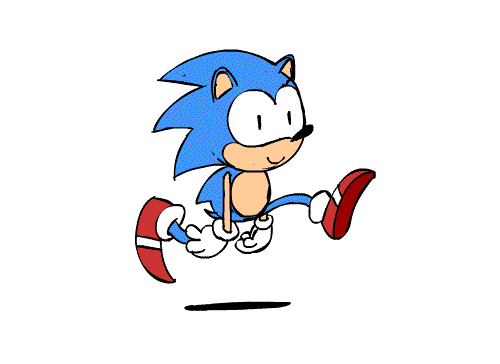 PLACE THIS ORDER OR A SIMILAR ORDER WITH US TODAY!!!
---