Classical Conditioning and Phobia Treatment
Fear is a natural, human emotion. Psychologists have long believed that fear of the unknown protected our ancestors from engaging in reckless and life-threatening behavior. Ancient humans who had a healthy sense of fear in the unknown avoided taking unnecessary risks. They were therefore survivors, who were able to pass their genes to their progeny.
However, today, many humans continue to experience fear, even when the emotion is clearly not warranted.
Such irrational fears can elicit strong emotional and physical symptoms from people. When these intense and irrational fears cause unwarranted anxiety and interfere with his or her ability to enjoy life, a person is said to be suffering from phobia.
This paper examines phobia from the perspective of classical conditioning. The first part of this paper looks at the roots of classical conditioning and explains how people learn through this process. The next part of this paper then looks at the role classical conditioning plays in how people develop their fears and phobias.
In the conclusion, this paper examines the effectiveness of various phobia therapies.
Particular emphasis on techniques such as flooding, counter-conditioning and other therapies that employ classical conditioning.
Classical conditioning
Ivan Pavlov is perhaps the most famous psychologist associated with the term classical conditioning. In his famous experiment, the Russian psychologist showed how dogs could be conditioned to respond to a neutral stimulus in the same way that they respond to a non-neutral stimulus (Rescorla 2001). The trick is to associate these stimuli together to produce the desired response. Thus, Pavlov knew that dogs would naturally salivate when exposed to food, a non-neutral stimulus. By ringing a bell every time a dog was fed, Pavlov proved that the previously non-neutral stimulus of the bell could be, in the dog's mind, associated with food. Therefore, the dog would drool merely at the sound of the bell.
This learning process is also applicable to humans. A child, for example, would feel an instinctive need to mimic her mother's response. Seeing her mother happy would be an unconditioned stimulus, resulting in the unconditioned response of happiness on the part of the daughter. If a stranger showed up for a visit, the child's response would therefore be conditioned by her mother's reaction. The child would be more likely to have the conditioned response to an aunt that she had never met before, because her mother's happiness acts as stimuli.
Many factors facilitate or inhibit this learning. First, the conditioning would be more effective if both stimuli – conditioned and unconditioned – were presented at the same time (McCallister and McCallister 1971).
The less time elapsed between the bell ringing and presentation of food, the more likely it will be that the dog associates these two stimuli together. Similarly, an immediate happy reaction from mom would help a child associate the response of happiness to the stimulus of seeing a new aunt.
Also, a person's trust in the conditioning stimuli affects the development of a conditioned response. Parents often loom large in the lives of young children. This therefore places parents in a powerful position to influence their children. Classical conditioning thus helps to explain how children imbibe the values and characteristics of their parents.
Conditioning fear
Classical conditioning is therefore a powerful method to facilitate one's learning. Conversely, one can also be conditioned to learn fear, including irrational ones. These fears are no longer necessary to ensure survival, and instead make it difficult for many to function in the modern world.
People with agoraphobia, for example, exhibit a "paralyzing terror" of the dangers that are believed to exist outside one's house. This would prevent them from socializing with peers and from even the simplest tasks as going to the store. Similarly, people with electrophobia — a "morbid fear" of electricity — would hardly be able to function in the modern world.
Phobias are not fears that can simply be suppressed by willpower. They are not merely "in the mind." Rather, phobias trigger a host of physical symptoms. A person who suffers from a phobia of flying will experience a racing heart, sweating and even have difficulty breathing at the thought of taking a flight. They often experience a fear of imminent death at the thought of flying on an airplane. Many will take elaborate strategies to avoid coming into contact with the object or situation that triggers their phobic reactions.
Evolutionary psychologists believe that phobias directed at specific objects such as snakes, heights or loud noises, are rooted in the ancient brain (McCallister and McCallister 1971). Early humans observed that a person who gets bitten by a snake dies. This conditioned a response of fear at the sight of a snake. Even people who previously saw the snake as a neutral stimulus were soon conditioned to respond with fear at the sight of a snake.
The instinct for survival and self-preservation depended on the conditioned response of fear and flight at the sight of a snake.
A phobic with a fear of snakes today, however, can still experience these exaggerated fears and symptoms. One phobic describes nightmares of sitting at a public place and being terrified of snakes slithering towards him. He even staples together pages on his textbook, to avoid seeing pictures of snakes. This phobia persists, even though the person in question keeps away from situations where snake encounters are likely.
Evolutionary psychologists believe that the persistence of such phobia, even in modern situations, is made possible by heredity. The memories of these fears lie embedded somewhere in the paralymbic region of the brain, and are transferred on to the next generations (McCallister and McCallister 1971). As proof, expert cite the fact that many phobias could be classified into general categories, such as the fear of animals and insects, fear of natural environments such as the dark and of heights, fear of dangerous situations and fear of injury. Far fom random, these fears are directed to objects and situations that can threaten the survival of the species.
While many phobias are rooted in specific fears, how are they cultivated today? Many psychologists believe that while there are elemental roots to this fear, modern phobias are learned behavior.
A strong stimulus, such as being attacked by a dog as a child, could condition a child who previously loved animals to fear all dogs in general.
In this case, a conditioning stimulus – the attack of one dog – can be generalized to apply to all dogs. A person who was conditioned as a child to fear dog attacks may therefore experience anxiety and fear at the sight of a dog, even decades after the attack has occurred (Rescorla 2001).
This is not to say, however, that two people will develop the same phobic reaction to a traumatic stimulus. In fact, the development of a true phobia is quite rare. Many people may feel some anxiety at a dog's attack, but few will exhibit true phobic reactions such as a racing heart and an urge to flee. There are thus many other factors that mitigate one's conditioned response. The development of phobias can be mitigated by an individual's personality and temperament.
Additionally, classical conditioning could help to explain the development of phobia. Mom's exaggeratedly fearful reaction to seeing a beetle is a strong non-neutral stimulus for a child. Thus, the previously neutral stimulus of a beetle, and later all insects, will elicit a conditioned phobic response from the child. This response could then be codified into a phobia well into adulthood. In support of this argument, many psychologists cite the fact that many phobic adults grew up in households with at least one phobic parent (Bouton and Bolles 1979).
In summary, the development of phobias is a complex process, one that is influenced by classical conditioning since the beginning of history. Our ancestors learned to be fearful of potential threats to their safety, and of being in situations that could be dangerous, either by experiencing these dangers first-hand or observing others. Their conditioned responses to dangers such as sudden noises and dark spaces were then observed by their progeny. Through classical conditioning, previously benign stimuli such as a sudden movement in a bush would now cause the conditioned response of alarm and flight.
Similarly, phobias could develop as conditioned responses today. A childhood trauma could certainly form a strong conditioning stimulus, one that elicits a response of conditioned fear. Furthermore, the phobic reactions of parents can be a strong non-neutral stimulus, thereby conditioning a child to respond in a phobic matter to the perceived object of danger.
Therapies to phobia
Many therapies are currently in use to help people manage their phobia, or to get rid of phobia entirely. Approaches include the use of drugs such as Paxil, Prozac and Celexa work through selectively inhibiting the brain's absorption of the chemical serotonin. As a result is that the individual feels less anxiety and has a greater sense of well-being.
However, experts agree that drug therapies only relieve the symptoms, and are stop-gap solutions at best.
Since phobia can be developed through classical conditioning, many experts reason that the same conditioning techniques would be useful in helping people get over their phobia.
Phobics usually manage their fears by avoiding the objects that make them fearful. However, many psychologists maintain that avoidance merely magnifies the phobia. The task is therefore to expose the person to the feared object, to condition them to respond to the object in an appropriately non-fearful manner. In this manner, a person is forced to deal with his or her phobia.
The task of re-conditioning a response relies on gradually increasing exposure (McCallister et al. 1986). A person with a strong phobia to snakes, for example, can be shown simple line drawings of snakes. Over time, these drawings can then give way to more realistic photos, and even video presentations of crawling serpents. The key is to habituate the person to the presence of the stimulus, in a safe and non-threatening environment. Through habituation, a person could then start to develop a different conditioned response to the pictures of snakes.
Psychologists believe that phobics can become habituated to the object of their fear, just as one becomes habituated to background noises. When progress is made, a person can then be exposed to real snakes. While a healthy fear of poisonous snakes can still be justified, a person can be conditioned to respond without fear or phobia to non-poisonous ones.
Psychologists such as Ost (1989) have found exposure and habituation a very effective technique in helping people manage their phobia. Studies also found that some 80 to 90% of patients who undergo exposure and habituation learn to manage their phobia in the first session. Furthermore, very few patients experience a relapse of their phobic symptoms. Also, contrary to previous concerns with exposure therapy, former phobics who are treated through exposure do not find substitutes for the objects that they formerly feared.
There are many situations that could be difficult to re-create in the psychologist's office, such as agoraphobia. For these, technology and virtual-reality computer simulations provide an important tool for exposure. While not everyone responds to virtual reality, many phobics responded well to computer-simulated exposures (Rothbaum 1995). The point is to "flood" a person with the stimulus that elicits the conditioned response of fear, so a person would be habituated to the point of no longer noticing the stimulus.
Unfortunately, there are times when exposure and habituation are do not work as hoped.
There are other therapies, based on classical conditioning, that are designed to alter one's conditioned response to a feared stimulus. This technique is known as "counter-conditioning," and the objective is to condition a person to have a different response to the phobia-inducing stimulus.
Relaxation is often used as a counter-response. Since relaxation is incompatible with fear, the conditioned response of relaxing "counters" the conditioned phobic response (Weidemann and Kehoe 2003).
In cases where a subject could not even tolerate being in the presence of the phobic stimulus, a technique called "modeling" could also be effective. In this technique, a patient with arachnophobia could observe another person, the "model," encountering a spider and exhibiting the conditioned response of relaxation. Later, phobic patients could engage in "participant modeling," in order to model and develop their own appropriate response to the phobic stimulus (Weidemann and Kehoe 2003).
Biofeedback is another therapy often used in conjunction with all the techniques detailed above. Biofeedback allows trained professionals to monitor a patient's physical response, including pulse, breathing rate and blood pressure (Weidemann and Kehoe 2003).
This helps the therapist ensure that a patient is able to handle exposure to the stimulus. Because phobia elicit strong physical responses, it is therefore important that techniques such as exposure, counter-conditioning and modeling be undertaken with the aid of professional therapists.
In conclusion, while there are different therapy techniques designed to address phobia, their common thread is a recognition of the role played by classical conditioning. The phobic stimuli are not dangerous per se, but the patients have been conditioned to respond with fear. Exposure, habituation, flooding and modeling therefore seek to extinguish or at least alter a conditioned response of fear. Thus, unlike pharmacological means, conditioning-based therapies strive to get at the heart of the phobia, and in the process, provide a patient with relief.
Works Cited
Bouton, ME and Bolles, RC. 1979. "Role of conditioned contextual stimuli in reinstatement of extinguished fear." Journal of Experimental Psychology: 368 to 378,
McCallister DE and McCallister WR. 1994. "Extinction and reconditioning of classically conditioned fear before and after instrumental fear learning." Learning and Motivation 25: 339-367.
____. 1971. "Behavioral measurement of conditioned fear." FR Bush, ed. Aversive Conditioning and Learning. New York: Academic Press.
1988. "Reconditioning of extinguished fear after one-year delay. Bulletin of the Psychonomic Society 26: 463-466.
McCallister WR et al. 1986. "Persistence of fear-reducing behavior." Journal of Abnormal Psychology 95: 365-372.
Ost, L.G. (1989). One-session treatment for specific phobias. Behavioral Research and Therapy, 27, 1-7. In Gray, P. (1994). Psychology, 2nd. ed. New York: Worth.
Rescorla, RA. 2001. "Experimental Extinction." RR Mowrer and SB Klein, eds. Handbook of Contemporary Learning Theories. Mahwah, NJ: Erlbaum
Rothbaum, B.O., Hodges, L.F., Kooper, R., Opdyke, D., Williford, J.S., & North, M. (1995). Effectiveness of computer-generated (virtual reality) graded exposure in the treatment of acrophobia. American Journal of Psychiatry, 152, 626-628.
Weidemann G. And Keohoe, EJ. 2003. "Savings in classical conditioning." Learning and Behavior 31: 49-68.
---
Are you busy and do not have time to handle your assignment? Are you scared that your paper will not make the grade? Do you have responsibilities that may hinder you from turning in your assignment on time? Are you tired and can barely handle your assignment? Are your grades inconsistent?
Whichever your reason is, it is valid! You can get professional academic help from our service at affordable rates. We have a team of professional academic writers who can handle all your assignments.
Plagiarism free papers
Timely delivery
Any deadline
Skilled, Experienced Native English Writers
Subject-relevant academic writer
Adherence to paper instructions
Ability to tackle bulk assignments
Reasonable prices
24/7 Customer Support
Get superb grades consistently
Online Academic Help With Different Subjects
Literature
Students barely have time to read. We got you! Have your literature essay or book review written without having the hassle of reading the book. You can get your literature paper custom-written for you by our literature specialists.
Finance
Do you struggle with finance? No need to torture yourself if finance is not your cup of tea. You can order your finance paper from our academic writing service and get 100% original work from competent finance experts.
Computer science
Computer science is a tough subject. Fortunately, our computer science experts are up to the match. No need to stress and have sleepless nights. Our academic writers will tackle all your computer science assignments and deliver them on time. Let us handle all your python, java, ruby, JavaScript, php , C+ assignments!
Psychology
While psychology may be an interesting subject, you may lack sufficient time to handle your assignments. Don't despair; by using our academic writing service, you can be assured of perfect grades. Moreover, your grades will be consistent.
Engineering
Engineering is quite a demanding subject. Students face a lot of pressure and barely have enough time to do what they love to do. Our academic writing service got you covered! Our engineering specialists follow the paper instructions and ensure timely delivery of the paper.
Nursing
In the nursing course, you may have difficulties with literature reviews, annotated bibliographies, critical essays, and other assignments. Our nursing assignment writers will offer you professional nursing paper help at low prices.
Sociology
Truth be told, sociology papers can be quite exhausting. Our academic writing service relieves you of fatigue, pressure, and stress. You can relax and have peace of mind as our academic writers handle your sociology assignment.
Business
We take pride in having some of the best business writers in the industry. Our business writers have a lot of experience in the field. They are reliable, and you can be assured of a high-grade paper. They are able to handle business papers of any subject, length, deadline, and difficulty!
Statistics
We boast of having some of the most experienced statistics experts in the industry. Our statistics experts have diverse skills, expertise, and knowledge to handle any kind of assignment. They have access to all kinds of software to get your assignment done.
Law
Writing a law essay may prove to be an insurmountable obstacle, especially when you need to know the peculiarities of the legislative framework. Take advantage of our top-notch law specialists and get superb grades and 100% satisfaction.
What discipline/subjects do you deal in?
We have highlighted some of the most popular subjects we handle above. Those are just a tip of the iceberg. We deal in all academic disciplines since our writers are as diverse. They have been drawn from across all disciplines, and orders are assigned to those writers believed to be the best in the field. In a nutshell, there is no task we cannot handle; all you need to do is place your order with us. As long as your instructions are clear, just trust we shall deliver irrespective of the discipline.
Are your writers competent enough to handle my paper?
Our essay writers are graduates with bachelor's, masters, Ph.D., and doctorate degrees in various subjects. The minimum requirement to be an essay writer with our essay writing service is to have a college degree. All our academic writers have a minimum of two years of academic writing. We have a stringent recruitment process to ensure that we get only the most competent essay writers in the industry. We also ensure that the writers are handsomely compensated for their value. The majority of our writers are native English speakers. As such, the fluency of language and grammar is impeccable.
What if I don't like the paper?
There is a very low likelihood that you won't like the paper.
Reasons being:
When assigning your order, we match the paper's discipline with the writer's field/specialization. Since all our writers are graduates, we match the paper's subject with the field the writer studied. For instance, if it's a nursing paper, only a nursing graduate and writer will handle it. Furthermore, all our writers have academic writing experience and top-notch research skills.
We have a quality assurance that reviews the paper before it gets to you. As such, we ensure that you get a paper that meets the required standard and will most definitely make the grade.
In the event that you don't like your paper:
The writer will revise the paper up to your pleasing. You have unlimited revisions. You simply need to highlight what specifically you don't like about the paper, and the writer will make the amendments. The paper will be revised until you are satisfied. Revisions are free of charge
We will have a different writer write the paper from scratch.
Last resort, if the above does not work, we will refund your money.
Will the professor find out I didn't write the paper myself?
Not at all. All papers are written from scratch. There is no way your tutor or instructor will realize that you did not write the paper yourself. In fact, we recommend using our assignment help services for consistent results.
What if the paper is plagiarized?
We check all papers for plagiarism before we submit them. We use powerful plagiarism checking software such as SafeAssign, LopesWrite, and Turnitin. We also upload the plagiarism report so that you can review it. We understand that plagiarism is academic suicide. We would not take the risk of submitting plagiarized work and jeopardize your academic journey. Furthermore, we do not sell or use prewritten papers, and each paper is written from scratch.
When will I get my paper?
You determine when you get the paper by setting the deadline when placing the order. All papers are delivered within the deadline. We are well aware that we operate in a time-sensitive industry. As such, we have laid out strategies to ensure that the client receives the paper on time and they never miss the deadline. We understand that papers that are submitted late have some points deducted. We do not want you to miss any points due to late submission. We work on beating deadlines by huge margins in order to ensure that you have ample time to review the paper before you submit it.
Will anyone find out that I used your services?
We have a privacy and confidentiality policy that guides our work. We NEVER share any customer information with third parties. Noone will ever know that you used our assignment help services. It's only between you and us. We are bound by our policies to protect the customer's identity and information. All your information, such as your names, phone number, email, order information, and so on, are protected. We have robust security systems that ensure that your data is protected. Hacking our systems is close to impossible, and it has never happened.
How our Assignment  Help Service Works
You fill all the paper instructions in the order form. Make sure you include all the helpful materials so that our academic writers can deliver the perfect paper. It will also help to eliminate unnecessary revisions.
2.      Pay for the order
Proceed to pay for the paper so that it can be assigned to one of our expert academic writers. The paper subject is matched with the writer's area of specialization.
3.      Track the progress
You communicate with the writer and know about the progress of the paper. The client can ask the writer for drafts of the paper. The client can upload extra material and include additional instructions from the lecturer. Receive a paper.
4.      Download the paper
The paper is sent to your email and uploaded to your personal account. You also get a plagiarism report attached to your paper.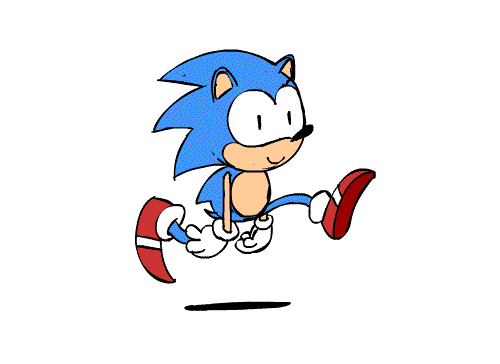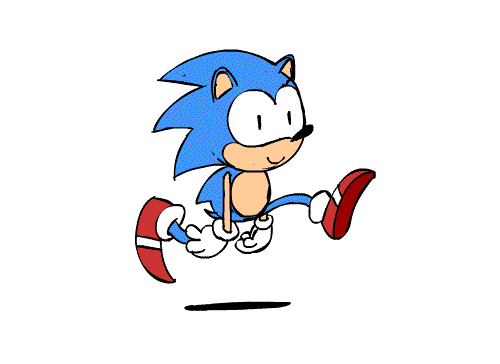 PLACE THIS ORDER OR A SIMILAR ORDER WITH US TODAY!!!
---