China's Growth And Its Effect On Australia
China has gained its stature as one of the economic giants of the 21st century and is spearheading the recovery of the ailing global economy with its steady growth. China and Australia have developed a growing friendship, as complimentary economies with improving bilateral relationships. There is no question of doubt that the growing stature of China is good news for Australia as evinced by the growth in the national income and positive reinvestment climate. However, the changes in the geopolitical climate resulting from a growing China would require some delicate balancing in Australia's relationship with China and its Western allies.
The transformation in global economic scene over the last few years is clearly obvious. China and India are emerging as the new economic workhorses. Australia with its geographic proximity to China has become an important and leading trading partner of China. The rapid and consistent development of China over the last decade has made the country a dominant force in the world economy. As a traditional communist nation the western world has always viewed China with measured caution. Over the last decade the development of China as a new force has bought about new economic and geopolitical changes. The developed western countries have now acknowledged the growing power of China and are now looking towards China's growth to propel the ailing global economy. A growing China and India, two of the largest democracies in the world hold the balance for the global economy, which is currently reeling under a period of severe recession. One question remains a concern for the western world and particularly for Australia. How does the China boom affect Australia? Does china's growing global stature imply security threats to Australia and a challenge to the western world in general? These are important geo political issues that cannot be ignored. A brief overview of these issues will shed more light in our understanding the impact of China emerging as the next super power.
China — (Economic Indicators)
Since the economic reforms instituted in the late seventies, China has continued to grow steadily. Over the last several years China's growth has been more pronounced as witnessed by the GDP, which has increased to $4,833 billion in 2009 from $1,931.6 billion in 2004. In 2007, the country's GDP peaked at 13% and even in the current year of global recession the GDP registered a 7.5% growth, which is further expected to improve due to the stimulus package of $586 billion, which the government has pumped in. [Frederick Balfour] So at a time when the entire western world is plunged in recession China has sustained its growth. China's per capita GDP has also practically doubled within the last 5 years from $3,614 in 2004 to around $6,379 in 2009. [ABS] With a significant drop in its exports to U.S. And other European countries (owing to recession) the Chinese government has a new outlook in stabilizing and continuing the economic momentum. The government wants to sustain an economic growth that is based on more local demand and consumption than depending on global exports. The aforementioned stimulus package has aided this by increasing more lending and more investment projects.
China-Australia Bilateral Relationship
Ever since 1972 when Prime Minister Gough Whitlam opened diplomatic relationships with China there has been a continuous exchange of high-level visits between the countries. Former Australian Prime Minister Howard has in fact paid 6 visits to China, which goes on to indicate how Australia perceives China as a preferred trading partner. More recently in 2006, the Chinese premier Mr. Wen Jiabao visited Australia to further strengthen and enhance the bilateral relations. Traditionally a western ally, Australia has developed into an important trading partner of China. In fact today China stands out as the leading trading partner for Australia. [Zha Peixin, 2008] as per the 2008 statistics the total trade value has exceeded (a$m) 67,736. Mutual investments have also gone onto a new scale with Australia investing around (a$m) 6,949 while China's investment in Australia stood at (a$m) 7,897. [ABS] the educational and tourism sector in particular have boomed considerably in the past few years. More than 100,000 Chinese students study in Australia and each year around 800,000 people from both the countries visit each other. Next to English, Mandarin and Cantonese are the most spoken languages in Australia indicating the significant Chinese presence in Australia. [Zha Peixin, 2008]
Skyrocketing Growth and Energy Crisis
The most important component when we discuss economic development in the case of a huge nation such as China is Energy. China is virtually skyrocketing in its economic growth but at the same time it is hard pressed for finding new and efficient energy resources to continue the growth. Next to the United States, China is the largest consumer of petroleum products in the world. Generation by power plants has increased enormously and over the last three years there has been a one third increase in capacity. China is adding the equivalent of the entire UK power grid every year which gives us a clear picture of the enormous quest for energy. [Richard Lester] Thus China's hunger for mineral resources and power sources make Australia a highly preferred trading partner given that Australia is rich in minerals. Australian exports of iron ore to China reached a$b 18,016 in 2008. Also with Australia having around 40% of the world's Uranium resources it could cater to the huge demands of Chinese nuclear power plants. Thus Australia is an important energy source for China while on the other hand a growing China would contribute significantly to Australia's economy by increasing the trade and FDI, which has already crossed (a$m) 3048. The fact that at the moment Australia only contributes to 3.2% of Chinese imports gives immense scope for increasing future trade volume. [ABS]
Complementary Economies
China's increasing urbanization, increased expendable income and the limited natural resources make it largely dependent on agricultural imports to meet its growing demands. [Zhou et.al 2005] This is a huge market for Australian agricultural products. Australia has a strong agricultural economy and over 60% of its agricultural produce is for export. This implies that Australia could find China as a major export source for its agricultural products. China and Australia are ideal trading partners as they have high complementarity in their trading products. This is further complemented by the opposite agricultural production seasons. Australia mainly exports livestock products, (wool, hides, etc.), natural resources including iron ore, magnesium ore, cotton and agricultural products. Also the agricultural imports from China are mainly crustaceans, fruit juices, and cereals, which are labor intensive while Australian agricultural exports are mainly resource based. A more expanded agricultural trade would be greatly beneficial for Australia. If the Free trade agreement is signed between the countries Australia shall stand to benefit in the agricultural domain as it would have a greater market access for its agricultural products in the China. In short, growth in China would create an opportunity for increasing agricultural products exports to China. [Zhang-Yue Zhou et.al, 2006] Hu et al. (2006) reported that a free trade agreement would increase the Australian GDP by .6% while China's GDP would increase by .08%.
Asian Economy and Australia
In future Asian economies of which China and India are the major players are going to have a profound influence on the global market. Australia with its geographical proximity with Asia could find it reciprocally beneficial to participate intensely in this changing global economic scenario. Also being two big countries in the Asia pacific region they can together have great impact in the economic stability of the region. The fact that Australia registered 1.8% growth in its exports during the first quarter of this year while the other western economies such as UK, France, U.S. And Canada have experienced a 10% decline in their exports speaks strongly of the China factor. [Wayne Swan]
The recently conducted HSBC trade index that assessed more than 2100 companies including 300 Australian companies reflects this positive picture. As Andrew Skinner, head of the HSBC trade and Supply chain Australia pointed out, "Australia is entrenched in the global economy and continues to be impacted by international uncertainty, however the Index highlights the opportunity that may end Australia's slump sooner rather than later — the link to Greater China and South East Asia.." [HSBC] the same point was emphasized by Tim Harcourt, the chief economist of the Australian trade commission, who said, "Australia's amazing recession-dodging continues this week with new evidence of how China's role in regional trade is helping Australia. According to the HSBC Trade Confidence Index, the overall fall in demand for Australian exports globally has been counteracted by the strong economic performance of China." [HSBC] the survey also indicated that almost 54% of Australian firms did trading with South East Asia and almost one third of the Australian exporters find China as the main market in the next 3 or four months. (during this period of recession) Thus Asian market and in particular the thriving Chinese economy has helped Australia dodge over the recession which has completely halted growth in the western countries.
China's Rise: The strategic Stake
While we have so far discussed the positive economic impact of a growing China from the perspective of Australia, there are also some concerns about China's growing stature and the changing strategic balance. As a communist nation, the U.S. And its allies including Japan have always viewed China with caution. China has repeatedly claimed that it is fully committed to peaceful economic growth as Zha Peixin, the vice president of CPIFA (Chinese people's institute of foreign Affairs) stated, "China will stick to the peaceful development, opening up, and building a harmonious society domestically and promoting a harmonious world internationally." However, the recent arrest of the Australian mining giant Rio Tinto's executive officer in China over charges of espionage has created some friction in the relationship. The recent issues involving Australia granting of visa for Rebiya Kadeer, the human rights activist from China, much against the Chinese government's wishes, have caused more problems. [Andrew Shearer, 2009]
Largescale Investment by China's state owned companies are creating another uproar. For instance, China's control of the rare metals market known as Lanthanides is already causing concern. China now controls almost 95% of the worlds lanthanide market and the country is gradually restricting the export of the rare metals. Since lanthanides are used in a variety of electronic gadgets, automotives and in military explosive and radar devices, China's dominance in this market is perceived as a strategic threat. Recently, China Nonferrous Metal Mining Group (CNMC) agreed and bid for a deal worth $185.7 million for a 51.66% stake in the Australian mining corporation Lynas Ltd. [China Daily] While the review board is still delaying the final decision on the proposed deal it has triggered widespread speculation and concern over china's bid to monopolise the Lanthanide market.
That China was flexing its strategic muscle was clearly evident in 2007 when the country, which literally controls the rare metals market, refused to sell to many of the U.S. companies including W.R. Grace, an important product supplier for the oil refineries. Since rare earth metals are essential for the oil refineries China's stance literally posed a grave threat to the oil companies in the U.S. Only when the U.S. state department intervened China released the supplies again. This threatened domination by China in the rare earth's market is a cause for concern particulary for the west. As Mr. Ed Richardson of Thomas & Skinner, one of the remaining U.S. high-performance magnet companies says, "I think they've worked their plan to perfection," says companies. "If we look at how dependent the world has become on rare-earth elements, it's kind of scary. It all happened right under our nose." [Kent Garber, 2009] the sudden rise in the price of the rare earths is also concerning from the economic viewpoint. For instance, the price of Neodymium, one of the important Rare earth metals, has soared from $8 to $50 per kilogram in 2008. With more than 95% of the rare earths market under its belt, China is all set to exploit the global market demand for these metals. This is exactly why the U.S. And Australia are more concerned about letting more investments from China in the Australian minerals and ore industry. [Kent Garber, 2009]
The growing number of bids by China's State owned companies in Australian mining firms have also caused some concern prompting a cautious stand by the new Australian government. As Peter Arden analyst of Ord Minnett Ltd. says "China has strong financial reserves. Australia has never had sovereign governments investing directly in companies and mineral projects — that gives them direct insight and ability to bring pressure on pricing." There is also a strong feeling that China is exploiting the economic recession to further its foothold in the rare earths and mineral industry. "In the current difficulties with the global financial crisis and companies having trouble raising capital to expand, I don't see how the government could nock it back. The pressure is already being applied to them that jobs would be lost without this investment." [Gemma Dalley, 2009]
China's Growing Military Presence
As Hugh White in his article relating to the Rise of China reports "China's rise may finally close the era of western maritime domination of the Asia Pacific region which began 500 years ago with Vasco de Gama." [Robert Ayson, 2008] Thus far, Australia had developed peacefully without worrying about any threat to its security from the Asian continent. Now the chief question is if the absence of western dominance in the South East Asian region (now that Hong Kong is back with China) affect Australia?. China's impressive build up of the submarines in the eastern shore has also triggered some concerns. The Australian Prime Minister Mr. Rudd's recent speech stressing the need for the country to boost its defensive capabilities in the wake of the 'regional arms buildup' related to the growing Asian economies has the clear message (though not direct) of the changing geopolitical atmosphere. [Robert Ayson, 2008]
Recently, U.S. And Australia shared their concerns that China's military buildup was way beyond defensive purposes. As admiral Keating, who heads the U.S. global Commands said, "We are anxious to engage with them. We want to understand much better than we do now China's intentions & #8230; China does publish a [defence] white paper but we find it to be less than fulfilling & #8230; We would say, don't stand in isolation in the Asia Pacific." [Jonathan Pearlman, 2009] the recent meeting between Austrlaian defence chief Angus Houston and his American counterpart Mr. Keating was to involve China in a trilateral military exercise to ease the rising tensions in the asia pacific region. The military blueprint of the Rudd govermnment clearly reports Australia's concerns, "[We] place a high priority on engaging China on matters of shared security interest,." Our ability to speak frankly on issues such as China's military modernisation is an indication of the growing maturity of our relationship.." [ Jonathan Pearlman, 2009] Though China has not so far participated in the proposed military excercises it has agreed in principle to consider the offer by the U.S. And Australia as a trust building measure. As China's Australian ambassador Mr. Zhang Junsai said, "Of course anything that is conducive to peace and stability of the region, I think that we'll study it." [Brendon Nicholson, 2009] These mutual military engagements would offer an excellent platform to openly discuss and to allay concerns and unresolved issues that might otherwise affect the progressive and mutually beneficial bilateral ties with Australia.
Conclusion
There has been a great change in the global economic front. The recession has limited the global demand for Australian minerals and resources but the continued forward growth of China has filled in this chasm in global trade to a considerable extent. The economic dynamism of China has greatly helped Australia tide over most part of the recession without much damage. The export of minerals and energy resources has increased the national income for Australia, which has in turn invigorated the national economy by triggering sustained reinvestments. China's growth would contribute positively to Australia because China and Australia are complimentary economies. A growing China is good for Australian economy as it implies growing demand for its mineral resources and agricultural products. Also, the fact that there are no historical grievances between China and Australia assures a secure and stable bilateral partnership.. The proposed joint military exercises involving China, U.S. And Australia would largely ease the strategic geopolitical concerns clearing the road for more active cooperation between Australia and China in the future.
Since the western markets are more saturated it is most relevant for Australia to engage actively in the economic relations with China as it offers tremendous impetus for its own national growth. The surging investment from China in Australia will help to stimulate the national growth further. However, strategic concerns have prompted careful assessment of investment by China's State owned companies for majority stake in Australian firms. There is no question of doubt that the growing stature of China is good news for Australia as the two countries have a mutually beneficial trade and economic partnership. Though some recent incidents have created unease and friction between these long standing partners these issues can be resolved without affecting the mutual trust and friendship. As Deniss Richardson, the Australian Ambassador to U.S. said "the question for Australia is not weather China's growth is innately good or bad. Australia made up its mind long ago that it was a good thing" [Robert Ayson, 2008] However, the changes in geopolitical atmosphere arising due to a growing China would require some delicate balancing in Australia's relationship with China and its western allies.
Bibliography
1) ABS, 'China: Factsheet', Retrieved 19th Sep 2009, from, http://www.dfat.gov.au/geo/fs/chin.pdf
2) Frederick Balfour, 'China Surprisingly Strong GDP Growth 7.9%', Retrieved 19th Sep 2009, from, http://www.businessweek.com/globalbiz/blog/eyeonasia/archives/2009/07/chinas_gdp_grow.html
3) Richard Lester & Edward Steinfeld, 'China's Real Energy Crisis', Retrieved 19th Sep 2009, from, 'http://www.hcs.harvard.edu/~hapr/winter07_gov/lester.pdf
4) Zhou, Z.Y. And Tian, W.M. (eds) (2005), Grains in China: Foodgrain, Feedgrain and World Trade, Aldershot, Ashgate
5) Zhang-Yue Zhou, Yan-Rui Wu & Wei Si et.al (2006), 'Australia China
Agricultural Trade: Dynamics and Prospects', http://www.cfses.com/06confchina/documents/Final_Papers/Paper_ZhouZhangyue_Australia-China_Agricultural_Trade.pdf
6) Hu. B, S. Zhou and Q. Cui (2006) "Analysis of the Economic Impact of Setting up a China-Australia Free Trade Area," the Journal of Agriculture Technology, 6, pp. 19-23.
7) HSBC, June 2009, ' Trade Sector Looks to Greater China for Growth', Australian Journal of Mining, June 11, 2009, Retrieved 20th Sep 2009, from http://www.theajmonline.com.au/mining_news/news/2009/june-11th-09/other-top-stories/trade-sector-looks-to-greater-china-for-growth-hsbc
8) Zha Peixin, "C (hina-Australia Cooperative Relations Have a Bright Future — Speech by Amb. Zha Peixin at the Seminar on China Australia Relations," Retrieved 19th Sep 2009, from, http://www.cpifa.org/EN/Html/2008122323474-1.html
9) Wayne Swan, July 2009, 'Australia, China and the Global Recession: Address to the ANU China Update Conference," Retrived 21 sep 2009, from, http://www.treasurer.gov.au/DisplayDocs.aspx?doc=speeches/2009/017.htm&pageID=005&min=wms&Year=&DocType
10) Robert Ayson, Sep 2008, 'Asia's China Strategy: A Perspective From Australia', Berlin Conference on Asian Security, Retrieved Sep 21st 2009, from http://www.swp-berlin.org/common/get_document.php?asset_id=5464
11) China Daily, 2009, 'Mining Milestone: China's Growing investment in Australia', Retrieved Sep 21st 2009, from http://www.chinamining.org/Investment/2009-07-07/1246948287d26567.html
12) Robert Ayson, 2008, 'The Thrill is Gone: Australia Falls out of Love with China', the Weekly Standard, 08/31/2009, Volume 014, Issue 46
13) Jonathan Pearlman, 2009,'Military Chiefs Woo China', Retrieved Sep 23rd 2009,
from http://www.watoday.com.au/national/military-chiefs-woo-china-20090903-f8sf.html
14) Brendan Nicholson & Jonathan Pearlman, 2009,'Military exercises with Australia and U.S. Still on Table', Retrieved Sep 23rd 2009, from, http://www.smh.com.au/world/military-exercises-with-australia-us-still-on-table-20090903-fa1c.html
15) Kent Garber, July 2009, 'America's New Energy Dependency: China's Metals', retrieved Sep 23rd 2009, from http://www.usnews.com/articles/news/national/2009/07/01/americas-new-energy-dependency-chinas-metals.html?PageNr=4
16) Gemma Dalley, 'China Bought Almost Half Australia's Mineral Exports', retrieved Sep 23rd 2009, from http://www.bloomberg.com/apps/news?pid=20601089&sid=aWjK_vGJsSuE
---
Are you busy and do not have time to handle your assignment? Are you scared that your paper will not make the grade? Do you have responsibilities that may hinder you from turning in your assignment on time? Are you tired and can barely handle your assignment? Are your grades inconsistent?
Whichever your reason is, it is valid! You can get professional academic help from our service at affordable rates. We have a team of professional academic writers who can handle all your assignments.
Plagiarism free papers
Timely delivery
Any deadline
Skilled, Experienced Native English Writers
Subject-relevant academic writer
Adherence to paper instructions
Ability to tackle bulk assignments
Reasonable prices
24/7 Customer Support
Get superb grades consistently
Online Academic Help With Different Subjects
Literature
Students barely have time to read. We got you! Have your literature essay or book review written without having the hassle of reading the book. You can get your literature paper custom-written for you by our literature specialists.
Finance
Do you struggle with finance? No need to torture yourself if finance is not your cup of tea. You can order your finance paper from our academic writing service and get 100% original work from competent finance experts.
Computer science
Computer science is a tough subject. Fortunately, our computer science experts are up to the match. No need to stress and have sleepless nights. Our academic writers will tackle all your computer science assignments and deliver them on time. Let us handle all your python, java, ruby, JavaScript, php , C+ assignments!
Psychology
While psychology may be an interesting subject, you may lack sufficient time to handle your assignments. Don't despair; by using our academic writing service, you can be assured of perfect grades. Moreover, your grades will be consistent.
Engineering
Engineering is quite a demanding subject. Students face a lot of pressure and barely have enough time to do what they love to do. Our academic writing service got you covered! Our engineering specialists follow the paper instructions and ensure timely delivery of the paper.
Nursing
In the nursing course, you may have difficulties with literature reviews, annotated bibliographies, critical essays, and other assignments. Our nursing assignment writers will offer you professional nursing paper help at low prices.
Sociology
Truth be told, sociology papers can be quite exhausting. Our academic writing service relieves you of fatigue, pressure, and stress. You can relax and have peace of mind as our academic writers handle your sociology assignment.
Business
We take pride in having some of the best business writers in the industry. Our business writers have a lot of experience in the field. They are reliable, and you can be assured of a high-grade paper. They are able to handle business papers of any subject, length, deadline, and difficulty!
Statistics
We boast of having some of the most experienced statistics experts in the industry. Our statistics experts have diverse skills, expertise, and knowledge to handle any kind of assignment. They have access to all kinds of software to get your assignment done.
Law
Writing a law essay may prove to be an insurmountable obstacle, especially when you need to know the peculiarities of the legislative framework. Take advantage of our top-notch law specialists and get superb grades and 100% satisfaction.
What discipline/subjects do you deal in?
We have highlighted some of the most popular subjects we handle above. Those are just a tip of the iceberg. We deal in all academic disciplines since our writers are as diverse. They have been drawn from across all disciplines, and orders are assigned to those writers believed to be the best in the field. In a nutshell, there is no task we cannot handle; all you need to do is place your order with us. As long as your instructions are clear, just trust we shall deliver irrespective of the discipline.
Are your writers competent enough to handle my paper?
Our essay writers are graduates with bachelor's, masters, Ph.D., and doctorate degrees in various subjects. The minimum requirement to be an essay writer with our essay writing service is to have a college degree. All our academic writers have a minimum of two years of academic writing. We have a stringent recruitment process to ensure that we get only the most competent essay writers in the industry. We also ensure that the writers are handsomely compensated for their value. The majority of our writers are native English speakers. As such, the fluency of language and grammar is impeccable.
What if I don't like the paper?
There is a very low likelihood that you won't like the paper.
Reasons being:
When assigning your order, we match the paper's discipline with the writer's field/specialization. Since all our writers are graduates, we match the paper's subject with the field the writer studied. For instance, if it's a nursing paper, only a nursing graduate and writer will handle it. Furthermore, all our writers have academic writing experience and top-notch research skills.
We have a quality assurance that reviews the paper before it gets to you. As such, we ensure that you get a paper that meets the required standard and will most definitely make the grade.
In the event that you don't like your paper:
The writer will revise the paper up to your pleasing. You have unlimited revisions. You simply need to highlight what specifically you don't like about the paper, and the writer will make the amendments. The paper will be revised until you are satisfied. Revisions are free of charge
We will have a different writer write the paper from scratch.
Last resort, if the above does not work, we will refund your money.
Will the professor find out I didn't write the paper myself?
Not at all. All papers are written from scratch. There is no way your tutor or instructor will realize that you did not write the paper yourself. In fact, we recommend using our assignment help services for consistent results.
What if the paper is plagiarized?
We check all papers for plagiarism before we submit them. We use powerful plagiarism checking software such as SafeAssign, LopesWrite, and Turnitin. We also upload the plagiarism report so that you can review it. We understand that plagiarism is academic suicide. We would not take the risk of submitting plagiarized work and jeopardize your academic journey. Furthermore, we do not sell or use prewritten papers, and each paper is written from scratch.
When will I get my paper?
You determine when you get the paper by setting the deadline when placing the order. All papers are delivered within the deadline. We are well aware that we operate in a time-sensitive industry. As such, we have laid out strategies to ensure that the client receives the paper on time and they never miss the deadline. We understand that papers that are submitted late have some points deducted. We do not want you to miss any points due to late submission. We work on beating deadlines by huge margins in order to ensure that you have ample time to review the paper before you submit it.
Will anyone find out that I used your services?
We have a privacy and confidentiality policy that guides our work. We NEVER share any customer information with third parties. Noone will ever know that you used our assignment help services. It's only between you and us. We are bound by our policies to protect the customer's identity and information. All your information, such as your names, phone number, email, order information, and so on, are protected. We have robust security systems that ensure that your data is protected. Hacking our systems is close to impossible, and it has never happened.
How our Assignment  Help Service Works
You fill all the paper instructions in the order form. Make sure you include all the helpful materials so that our academic writers can deliver the perfect paper. It will also help to eliminate unnecessary revisions.
2.      Pay for the order
Proceed to pay for the paper so that it can be assigned to one of our expert academic writers. The paper subject is matched with the writer's area of specialization.
3.      Track the progress
You communicate with the writer and know about the progress of the paper. The client can ask the writer for drafts of the paper. The client can upload extra material and include additional instructions from the lecturer. Receive a paper.
4.      Download the paper
The paper is sent to your email and uploaded to your personal account. You also get a plagiarism report attached to your paper.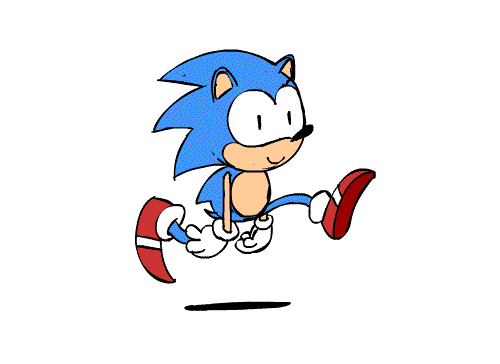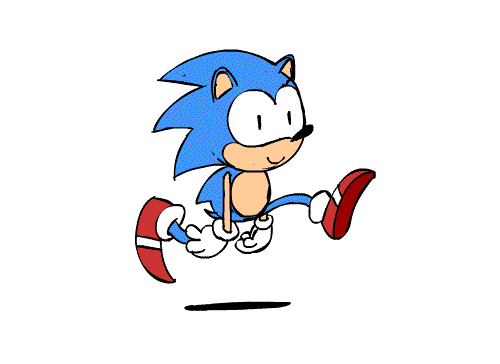 PLACE THIS ORDER OR A SIMILAR ORDER WITH US TODAY!!!
---