Big Data on Business Strategy
Business Strategies
The competitive nature of today's business environment is driving companies to use technology driven business strategies (Berman & Hagan, 2006, p.28). Big Data and technology are undoubtedly impacting on business strategy progression. The research indicates that Big Data offers real-time application, which allows businesses to move information to analytics tools from various systems and sources. The ability for a business to analyze the behavior of a consumer based on experiences depends on the ability of their Database system to load, transform, analyze, and present data. Technology is finding wide application in organizations, creating opportunities for strategy formulation, implementation, assessment, and evaluation. This research finds it necessary to identify key technological advances that are affecting business strategies for today's organization. To achieve this, I will map out the development of business strategy from its inception in the 1970s to the current situation. This will identify key approaches in the area, and develop a road map to show how technology is adopted into the business environment. The goal is to use this road map to show that the introduction of Big Data in the world is the beginning of Big Data application in business strategies in the near future of organizations.
The research shows that the evolution of business strategies has gone along with the revolution of management approaches. This evolution in strategic management influenced corporate strategies. Changes in management occurred mainly in the 1970s, when the trustees and managers in control of companies turned to managerial capitalism (Kaen, 2003). Modern capitalism went through 2 major evolutions, 1930s to 1970s 'managerial capitalism,' and the 1980s and 2000s 'shareholder capitalism. Managerial capitalism dominated the business scene for its association with innovation and growth driven by trained executives from large international and national firms (Kaen, 2003). In this phase, monopolies under the check of labor unions and government formed the business process. Business strategies led to relatively tame business cycles, which realized an increase in investor growth, and the gap between the rich and poor decreased.
Currently, evolution in communication and information technology in the business world is responsible for the development in management information systems (MIS). The field is premeditated to assist in acquiring managerial skills necessary in developing the strategic capability and supporting the dynamics of businesses and organizations. Information technology systems have led to the need for management approaches that integrate business processes and technology. A manager today requires skills that will assist in the choosing the right business strategy to remain competitive. Managers require developing infrastructure, processes, and systems. This also requires being informed on the use of technology to increase the competitive advantage of the organization, this being one of the main functions of management. This research finds that effective business strategy requires an understanding of the functions of management, business processes, and that of the enterprise strategy in order to identify resources and issues in the current market. This is necessary to identify the value and opportunities Big Data can offer an organization today.
History and Evolution of Business Strategy & Leadership
Business strategy has substantially advanced in the last fifty years, from the capstone ideals to the present rigorous and integrative approach. Three schools of thought that contributed to the development of the field of strategy, as scholars, economists and behaviorists have been identified (Bowman, Singh & Thomas, 2001, p.31). Scholars from the mid 1960s and early 1970s, focused on the elements and process of strategy from top management, within and without the company. These scholars are like Chandler Alfred (1962), Rumelt (1974), Mintzberg (1978) and Pettigrew (1987) developed the process approach to strategy. Economists influenced this field in the late 1970s and 1980s, by focusing on the industrial structural characteristics that limit strategies like cost and price, entry barriers, growth patterns, profitability rates and economies of scope and scale (Bowman, Singh & Thomas, 2001, p.31). Later generations of economists developed gaming in strategy, by factoring in issues in a competitive environment linked with competitive rivalry and industrial competition. Economists who contributed to business strategy are, Dixit and Nalebuff (1991), Saloner (1991), and Camerer (1985) (Bowman, Singh & Thomas, 2001, p.31). The third contributors to the evolution of business strategy are behaviorists from the 1980s and 1990s, who built on earlier work (Bowman, Singh & Thomas, 2001, p.31). These are like Pettigrew (1987), Burt (1997), Hannan and Freeman (1989), Tversky & Kahneman (1986) (Bowman, Singh & Thomas, 2001, p.31). Behaviorists have focused on equilibrium and the optimization of economics, survival, and functioning of firms, behavior of people, and the inter- and intra-organizational networks (Bowman, Singh & Thomas, 2001, p.31). I find that while many of these theories are not used exclusively, each group has contributed to business strategy, with trace influences still evident in today's integrative strategies.
The first definitive business strategy is can be traced is that of Chandler (1962), whose strategy has roots in business policy, industrial economic school, and prescriptive model of objectives for management (Whittington, 2008, p.267). This strategy is "Corporate Strategy," which defines the role of management as a definite strategy process that will achieve organizational goals. The next remarkable strategy was Ansoff strategy, which focuses on the combination of products and markets, and the continued evaluation of the markets for effective exit and entry decisions (Moussetis, 2011, p.103). Corporate strategy later evolved in the 1970s to incorporate organizational and business dynamics like market penetration, firm size, market share, diversification, acquisitions, mergers, vertical integration, and the general portfolio theory (Moussetis, 2011, p.104).
Business strategy evolved further in the 1970s with the contribution of Henderson Bruce's Boston Matrix. In this theory, business strategy focuses on growing markets' market share as a profitable area for any organization (Allio, 2010, p.30). The Boston Matrix has various variations to fit multitude of market conditions affecting businesses. These are like the off the shelf strategy used in American corporations, the McKinsey Matrix and the General Electric (Allio, 2010, p.32). This led to new strategies like George Steiner's strategic planning, which is a systematic approach. Steiner's approach requires strategy to be a part of management. The 1980s ideologies were under the influence of Michael Porter's Five Forces Theory (Grundy, 2001, p.247). Porter's approach postulates three methods through with businesses can gain a competitive advantage. These are low cost production, differential production and focused production. His theory led strategic thinking away from market share to firm and product differentiation (Grundy, 2001, p.247). A significant business strategy that emerged during this period was Kenichi Ohmae's 3C's Framework, where the basis of the strategy is customers, competition and the corporation. In the 3C's approach, corporation-based strategies strive to develop the strengths of the company in relation to competitors, at all functional aspects of business (Bowman, Singh & Thomas, 2001, p.34). Customer-based strategies entail consumer preferences, market segmentation and should the basis of all other strategies. Competitor-based strategies entail the search of sources of differentiation in a firm's business processes.
The 1980s also marked the use of military strategies in business strategies. This approach arose from the narrative of the Art of War by Sun Tzu, where military strategy aims at defeating and gaining advantage over the enemy by fighting few battles (Bowman, Singh & Thomas, 2001, p.35). The analogy of military strategy is not in use today, but has wide application in Philip Kotler's model. The mid 1980s and 1990s have historical significance to the evolution of business strategy, as the period marks the beginning of the realization of innovations. Dynamic business strategies arose from the need to keep up with the hasty technological developments, especially in industries like communications, information technology and computers (Bowman, Singh & Thomas, 2001, p.36). Innovative strategy is not only in the technological industry, but is in use as innovative management. Rothwell and Christensen postulated innovative strategic management, to manage responsiveness and flexibility to innovative changes.
To these theorists business strategy is to follow strategic intent by having a perception that the lack of resources is not an obstacle to development and growth, but ambition is important as it drives a businessperson to seeking ways around obstacles (Eckhardt & Shane, 2003, p.334). Therefore, business strategy seized to be about formal planning and the sequential development of objectives, mission, action plans, and tactics. Strategy became the "fly-by-wire" approach, where learning occurs in the process. Opportunity — based strategy found its place in today's world following the effects of a continuously changing business environment. The strategy is more applicable today as information technology and computers are in every aspect of business (Eckhardt & Shane, 2003, p.334). An opportunity-based strategy in this case also encompasses technology-driven strategies, which make use of available technology to support business strategies. Another practical example of opportunity-based strategies, are Big Data strategies, which are overcoming the challenges of an explosion of information, with advanced database management technologies (Lovas & Ghoshal, 2000, p.876). Today's business is driven by the motivation of gaining a competitive advantage by continuously assessing and formatting its strategies to fit into the continuously changing environment (Eckhardt & Shane, 2003, p.875). Often success introduces complacency, rigidity, and over confidence that eventually erode a firm's capability and product relevance. Arie de Geus (1997) identified four main traits for a successful firm; the first is the ability to change with a changing environment (Lovas & Ghoshal, 2000, p.875). A successful firm is capable of creating community vision, purpose, and personality, and it is able to develop and maintain working relationships. Lastly, a successful firm has conservative financing strategies, and is able to learn to perpetuate it. Self-perpetuation is a strategy identified in this study as necessary for current business strategies to survive in today's market.
Role of Technology in Business Strategy
Business strategy is continually evolving as information technology and business process redesign assist in the innovative design of central business processes (Broadbent, Don & Weill, 1999, p.159). New it systems have contributed to the reduction of coordination, production and information costs (Broadbent, Don & Weill, 1999, p.160). This research finds that there is evidence from literature that there is a close relationship between the evolution of strategic context in businesses, investment in it, and the nature of business processes (Bradbent, Don & Weill, 1999, p.160). The evolution of business strategies has varied depending on the technology used. The purpose for focusing on technology-driven strategies is to reveal to organizations faced with the ethical dilemma of using Big Data, that technology drives growth and formulates organizational strategies successfully today. Analysis reveals that technology-driven strategies are also suitable for small-scale entrepreneurs, when technological insights intersect with market insights. Technology insights that support business strategies are, distance-learning tools, fly-by-wire technology, electronics, engineering software, satellite tracking technologies, wireless and hand-held devices, supply chain integration, e-commerce and call centers (Berman & Hagan, 2006, p.33). Technology-driven strategy approach follows a parallel development for the following steps, strategy, plan, prototype, design, build, launch, and operate, while traditional business strategies follow a sequential approach (Berman & Hagan, 2006, p.32). These approaches offer a business a competitive advantage, especially in today's markets. It is for these reasons that this research analyzes the impact Big Data and Technology have on business strategies today.
Technology-driven strategies have an advantage over traditional business strategies, since they allow businesses to participate in strategy prototyping, which allows for the testing of strategies prior to implementation (Berman & Hagan, 2006, p.34). In addition, technology-driven strategies focus on exploration of new unprecedented products and services, new markets segments, and new operational capabilities. These offers a business a competitive edge as compared to the traditional strategies that emphasis on known suppliers, competition and targeted markets (Berman & Hagan, 2006, p.34). Therefore, it is evident that there are various approaches to business strategy. This leads this study to map out the history and evolution of business strategy and the advent of Big Data and technology in today's contemporary world.
The use of technology in business strategy has evolved over the decades to follow a chronological order. Currently, the business world is using the client/server personal computer networks with technologies like the mainframe support being obsolete. The first technology to find wide application in businesses was the mainframe. Attempts to get rid of the mainframe and replace it with an all PC network have failed, with systems failed and information was lost or misplaced (Gatian and Krumwide, 1995, p.10). The mainframe of technology is to sustain various technologies for large and small corporations. This is because it is a reliable and efficient technology in processing information needs for a business and is as an anchor for other processors. Mainframe assists in the organization and processing of various behavioral, financial and technical challenges that organizational managers face when implementing business strategies. Back then, the mainframe assisted businesses to crunch numbers, especially for the big corporations and the government. This then led to the combination of the mainframe with the PC system into one system by International Business Machines Corporation (IBM) in the 1980s (Miller, 1988, p.1). The combination led to a major change in the technological and business world following the development of the prototype IBM PC in 1980. The combination of the mainframe with the PC increased the power and ability of the mainframes to draw data and compute. This integration increased the ability of corporations to process data as compared to the traditional method of connecting PCs to the mainframe (Miller, 19888, p.1).
The revolution of it and its use in businesses is due to the personal computer and local area network technology. According to Lane (1993), the first PCs appeared in the 1970s and found their use in business, where they offered tools like VISICALC and spreadsheets that support business and finance planning. The first personal computer to find its way to the business field was Intel's microprocessor, in 1971. The microprocessor is a mainframe system offered to businesses as Intel Pentium microprocessor seen today. The microprocessor in PCs has been a friend to both small and big businesses since it offers computational power and software use friendliness. The PC has allowed businesses to cater for consumers, compete effectively and increase their profits by expanding services and products. The PC hardware and software have assisted businesses to develop niche marketing strategies to compete with competitors, and business strategies to improve production and profitability. The PC has assisted businesses to evaluate their internal and external environments and come up with product and service planning, operational strategies and human resources requirements.
Business strategies began adopting PCs due to their integrative capability in any business process. For example, the PC found application as a desk tool due to its word processor tool that assists employees to type and correct business and financial reports (Lane, 1993, p.12). This technology has improved the appearance and presentation of financial and business reports, which require a few diagrams and charts to represent plans and data. The personal computers increased the computational speed and accuracy, allowing for the enhanced situational realism, increased interaction, and interest in business.
Personal computers exist in a network, with each other and to mainframe computers via a network of cables. Networking either by Ethernet or LAN technology assisted organizations to improve communication, transmission of reports and messages across the organizational structure (Lane, 1993, p.13). Networking has improved communication between corporations, their partners, competitors, clients, and potential investors with the aid of the internet.
Traditional networks transported data between PCs in an organization, while current networks transmit data, audio, video information across the globe via the internet and wireless modes of communication. This is improved the approach used by corporations, as improved integration between management, staff and business processes is increased and as departmental and central computing realizes harmonious communication (Lane, 1993, p.14). The internet has improved business markets creating electronic business, assists in industrial structure, product and service development, and improved competitive strategies (Rohm & Sultan, 2004, p.7). It supports strategic management by sustaining decisions made on channel strategy and structure, value chain efficiency, improves branding and communication initiatives and customer relations. These network capabilities assist organizations to connect with partners. The connections need sophisticated communications technology like the electronic data interchange (Zaffane, 1994, p.28). Through connections made by these networks, companies are able to move towards situations where consumers as a user of the network system, gets information, products and services. Networking through Ethernet, internet, or other communications networks has assisted businesses to target and focus marketing and business approaches that build a firm base (Zaffane, 1994, p.28). This has been seen with the one-on-one marketing strategies that use communication networks like telemarketing and direct mail. These technologies have assisted organizations in developing business strategies that are custom-tailored, while offering high-quality interaction (Zaffane, 1994, p.28).
The evolution of business strategy has seen a need for the improvement of service delivery. Web-based technology in the business process and is supporting the platform of leadership as a competitive strategy. This technology is like the web 1.0 and the web 2.0 versions, According to Lee et al. (2010), web 2.0 technologies include social media service like MySpace and Facebook (p.90). These offer platforms where rules and practices have clear definitions to assist in the support and organization of consumer services. In today's era business learn application building, innovative marketing, and interpersonal skills for effective management of virtual staff. These technologies are driving strategic leadership under critical success factors like complementarities, innovation ability, efficiency, connectivity, and positive network (Lee et al., 2010, p.20).
In the recent years, business are operating in an environment characterized by high-speed communication, which demands mutual interaction, radical approach to data storage, collection, processing techniques (Mraovic, 2008, p.439). Data mining techniques are providing this radical approach by allowing businesses to analyze data in accounting. To Mraovic (2008) financial reports are easy to manage with data mining as businesses achieve greater standardization, consistency and organization (440).
Organizations are making use of cloud computing technology, as an it management system to shape business strategy and stimulate development. According to Gartner, cloud computing is the art of figuring in which scalable it-enabled capabilities are presented as service to various consumers making use of internet technologies (CIO Magazine, 2008, p.2). Cloud computing is applicable in strategic management as it improves computing agility, innovation, and collaboration in the organization. It leads to efficient resource management as it increases it productivity and cuts the time and resources invested in it. A cloud computing strategy enables a business to be agile, as it improved flexibility, cost management, and scalability (CIO Magazine, 2008, p.2). This is because cloud computing flexibility and cost control is realized through the modular service model founded on a hosted platform. Data management is a concern for businesses that need well-defined strategies and solutions to handle "Big Data," in today's data drive environment. Big Data technologies are transforming the business field by creating new opportunities and risks in data management (Greengard, 2012, p.20).
Big Data: The Next Best Thing
Big Data is the large volume of unstructured data created by years of operation and multimedia information. This data is useful to a business as it makes current data transparent and usable, offers insight on broader and richer data sets, narrowly segments to access target markets through campaigns and sale approaches (Greengard, 2012, p.21). Big Data offers a corporation competitive advantage and opens new opportunities for business. Given the rapid development in database trends and their applications, Big Data is the next revolution in technology-driven business strategy.
This forecast is because Big Data is currently a vital requirement in the implementation of real-time solutions (Hansen, 2012a, p.30). Businesses are dealing with large amounts of data every day generated from various processes, and Big Data is a promising trend as it can process high volumes of data at high velocity. Big Data's speed arises from the indexing realm of ETL processing, causing data to be processes at speeds faster than a human's blink of an eye (Hensen, 2012a, p.30). Big Data's ability to transform the business field is due to the real-time power solution and wide application it offers to any business. In addition, Big Data solutions offer better replication of data, synchronization; change data capture and supports business analytic tools integration (Hensen, 2012a, and p.31). Big Data integration capabilities are particularly important for today's business since, at its core, it solves problems linked to bulk data replication, movement, synchronization, data quality, transformation, and services (McKendrick, 2012, p.4). These abilities make up Big Data's key technological component in the movement of data between business analytics, data warehousing, master data management, custom applications, and enterprise applications. According to Hansen (2012a), Big Data technology is a firm's next technology-driven strategy, as it has the capability to support the complexity currently facing businesses due to new technologies.
This complexity drives the need for data integration tools to evolve to support interoperation and integration with technologies offering systems like HDFS (Hadoop Distributed File System), NoSQL, and MapReduce (Hansen, 2012a, p.32; McKendrick, 2012, p.4). According to Hansen (2012b), Big Data is of interest to today's managers since businesses are facing an it environment burdened by data warehouses, business analytics, social applications, cloud applications, mobile applications and enterprise applications, which require structured data (McKendrick, 2012, p.5). Therefore, business it managers ought to look for ways of bridging over the gaps amid Big Data and enterprise data (Hansen, 2012b, p.18). Big Data, therefore, will find application in the business as firms will increasingly need to structure enterprise data. Moreover, Big Data will find a place in the world of business since real-time replication of data is the next generation approach in data warehousing and business analytics (Hansen, 2012b, p.18; McKendrick, 2012, p.5). The future of any technology-driven business strategy will use Big Data because it is an efficient way of getting information over multiple sources and systems. Currently the data processing market is offering Oracle tools for Big Data and business analytics like Oracle GoldenGate, which is a real-time business analytic tool for real-time data capture and replication, Oracle Business Analytics and Oracle Data Integrator for structured data (Hansen, 2012b, p.19). Therefore, these applications offer Big Data capabilities for firms to improve their business strategy.
Big Data will find application in business strategies will change since, according to Gary Curtis, the managing director and chief technology strategies at Accenture, "combining every aspect of big data in business policies and making it comprehensive is the gainsay of this digital era. Presently, few organizations are placing hopes to full potentiality of their data" (Greengard, 2012, p.22). Business strategies require data analysis capabilities, while business managers require elaborate decisions on data policies enabling Big Data to find application in business strategies and strategic management. Big Data's application in business strategy is the next approach in strategic management, as it will support the creation of clearly defined strategies, implementation of viable solutions in the management of Big Data (Greengard, 2012, p.22).
Moreover, Big Data's applications and tools are promising to solve data application problems that have plagued the business field. Following the use of technology and computing in companies, managers have been looking for means to exploit and manage the volumes of Big Data generated. This challenge escalated in the last five years while businesses try to keep up with unstructured data generated by business processes. These processes have turned to multimedia technology and social media marketing strategies. The potential for Big Data to manage bigger data sets, segment data, analyze, integrate and replicate data, will offer managers ability to create marketing strategies and sales techniques that target a market segment. This also translates to better strategies in the discovery of new services, products and markets for a business (Greengard, 2012, p.22). Application of Big Data is not only in marketing strategies, but also in organizational strategies as managers will effectively create systems that will combine firm technologies and tools, develop effective workflows and policies, build services and products, and find new talent.
An example, of the capability of Big Data in business is with Amazon, where this technology along with cloud resources, has allowed the company to derive answers and insights within hours, preferably to days (Greengard, 2012, p.22). The company is using Hadoop technology to distribute processing of unstructured data, Relational Database Management Systems to optimize structured data queries and run reports. The company's database system can manage structured, unstructured and semi-structured log files, originating from various systems, it also allows their consumers to crunch and store all types of data (Greengard, 2012, p.21). This practical example offers a peek into the capability of Big Data to support every business process of any organization in real-time. Amazon is a leading online or web-based shopping company trusted for its fast and reliable delivery system and a variety of goods and services. Therefore, given its technology-driven business strategy, it is apparent that Big Data technology has the capability to support and shape development strategies.
Big Data technology is capable of predicting behavioral characteristics of consumers. This hypothesis is evident from literature, which has analyzed the tools applications and its application in marketing practices as seen with companies like Amazon. According to Business Wire (2012), Big Data technologies like Talend technology can integrate data to streamline it for data management systems used for online marketing. Big Data in marketing offers businesses the technology to integrate and harness the potential of technology to create opportunities like market segmentation, to deliver business results founded on data-driven strategies (Business Wire, 2012, p.1). Since Big Data supports data-driven strategies and marketing strategies, it is possible to support the understanding of managers on consumer demand, preferences and behavior, develop consumer connections, since it has the technology to interpret and manage data.
Big Data can predict consumer behavior since is can handle exponential growth of data often used in real-time marketing analysis. This technology is scalable, easy to use, stable and viable for marketing strategies and prediction of consumer behavior, as it has tools as if cloud architecture integrated with data analytics to assist in critical market decisions (Business Wire, 2012, p.1). Big Data predicts consumer behavior since it uses enterprise data-unified tools, integrated platform and real-time analytics to correlate Big Data with a business's existing enterprise data (Hansen, 2012a, p.19). Therefore, market analyst can map, access and load consumer data and correlate this to existing consumer information. This ability is very important given that market analysis and integration of Big Data can cut across mixed application environs. For example, integration and analysis of consumer data found in CRM applications, web tracking systems and e-commerce systems.
Real-time application of Big Data allows businesses to move information to analytics tools from various systems and sources. The ability for a business to analyze the behavior of a consumer based on experiences depends on the ability of their Database system to load, transform, analyze and present data. Big Data can predict the behavior of consumers as Santa Cruz police department is able to predict crime activities. Big Data technology has provided the department with a means to process information, on crimes like burglary, assault, and robberies with preexisting information from their database. Their crime database can make predictions on crime patterns, which is in patrol strategies, shift allocations and policing focus. The applications ability to give real-time analyzes has given Santa Cruz real-time data that has led to arrests before or while a crime is committed. This field experiment presents the capability of Big Data in real life situations. The ability of the application to predict crime has allowed the police department to see a 90% decline in burglary attempts since 2008. These results indicate the ability of the technology given that the department was experiencing a 20% decline in the workforce and a 30% increase in workload. Big Data has improved policing strategies and increased efficiency in a department that was seeking ways to allocate resources effectively after a significant decline.
A literature review data from Santa Cruz experiment and Dr. Jim's presentation at George Mason University leads to the thesis "Big Data can predict consumer behavior and improve business strategies." Santa Cruz's experiment is a practical example of the application of Big Data in predictive analysis. The experiment shows that Big Data is useful in the prediction of phenomena, more so behavior patterns. Santa Cruz police department's model used information on date and time alongside crimes, without the need for personal information. Therefore, Big Data can offer consumers privacy and security while trying to solve problems. The experiment proved that Big Data is an efficient method, which, when used correctly can predict consumer behavior. Moreover, Big Data is an empowerment tool since it offers solutions to problems. The challenge with Big Data is security and privacy of information.
The other challenge of Big Data is information overload on users, which posses the risk of accidents and tragedies. Information overload can limit the development of efficient business strategies. However, this can be overcome by not being overloaded with information through the picking of what is necessary. This also entails the split of duties during strategy formulation and implementation. Lastly is the focusing on what is important to prevent information overload.
Conclusion
This literature review evidently depicts that there is no agreement upon definition of strategy. Business strategy is, therefore, multidimensional and situational depending on the market, firm, industry, competition, time, and place among others. This is seen with Michael Porter's integrated operational strategies that incorporate management approaches, business and organizational strategies, competitor and consumer dynamics. This is also seen with the use of technology driven business strategies. The research indicates that Big Data offers real-time application, which allows businesses to move information to analytics tools from various systems and sources. The ability for a business to analyze the behavior of a consumer based on experiences depends on the ability of their Database system to load, transform, analyze, and present data. Technology is finding wide application in organizations, creating opportunities for strategy formulation, implementation, assessment, and evaluation. This research finds the necessity to identify key technological advances that are affecting business strategies for today's organization. To achieve this, I will map out the development of business strategy from its inception in the 1970s to the current situation.
Therefore, business strategy should not be perceived as a theoretical notion but as a practical matter. Technology, competition, consumers, market, or policies can drive business strategy. Organization driven strategy leads to business strategies that focus on the organization's mission, aspirations and targets of the firm where aggressiveness, analysis, defensiveness, risk, proactiveness and futurity are used. Operational strategies are the sum of all activities that entail business and organizational processes that improve productivity, profitability, and competitive advantage. The dynamic nature of today's environment has driven businesses to change their strategies continually. This created room for technologies like distance-learning tools, fly-by-wire technology, electronics, engineering software, satellite tracking technologies, wireless and hand-held devices, supply chain integration, e-commerce and call centers that have found application in business environments. Resultantly, big data is finding a place in business as firms are faced with the flood of data from different media sources. Given the growth of business strategy over the last 50 years, there is no doubt that Big Data is the next thing in business strategy.
References
Abareshi, a. (2010). The Choice of Business Strategy and New Organizational Forms: Model and Instrument Development. Interdisciplinary Journal of Contemporary Research in Business, 2(5), 9-38.
Allio, R.J. And Randall, R.M. (2010). Kiechel's History of Corporate Strategy. Strategy & Leadership, 38(3), 29-34.
Alpaslan, C.M., Green, S.E. And Mitroff, I.I. (2009). Context of Crises: Towards a Stakeholder Theory of Crisis Management. Journal of Contingencies and Crisis Management, 17(1), 38-49.
Berman, S.J. & Hagan, J. (2006). How Technology-Driven Business Strategy can Spur Innovation and Growth. Strategy & Leadership, 34(2), 28-34.
Bowman, E.H., Singh, H. & Thomas, H. (2001). The Domain of Strategic Management: History and Evolution. In Pettigrew, a.M., Thomas, H. And Whittington, R. "Handbook of Strategy and Management." Sage Publications Ltd., 31-40.
Broadbent, M., Don St. C. And Weill, P. (1999). The Implications of Information Technology Infrastructure for Business Process Redesign. MIS Quarterly, 23(2), 159-182.
Burns, E.M. (2002). Competing in the Global Environment: What Does Business Want from Economics. International Business & Economics Research Journal, 1(4), 49-63.
CIO Magazine, (2008). Cloud Computing: Marketing Hype or Sound Business Strategy? White Paper. CIO Magazine, retrieved 27th Oct 2012 from http://www.verizonbusiness.com/resources/whitepapers/itsolutions/wp_cloud-computing_en_xg.pdf.
Eckhardt, J.T. & Shane, S.A. (2003). Opportunities and Entrepreneurship. Journal of Management, 29, 333-349.
Gatian, a.W. And Krumwiede, K.R. (1995). Why FMC's Strategy Still includes a Mainframe. Journal of Systems Management, 46(6), 10-16.
Greengard, S. (2012, Jan). Big Data UNLOCKS Business Value. Baseline, 20-23.
Grundy, T. (2001). Competitive Strategy and Strategic Agendas. Strategic Change, 10(5), 247.
Hansen, D. (2012a). Bridging the Big Data Divide with Data Integration. Database Trends and Applications, 26(3), 30-32.
Hansen, D. (2012b). Big Data Detour Ahead: New Approaches in Data Integration. Database Trends and Applications, 26(3), 18-20.
Henderson, J. And Venkatraman, N. (1999). Strategic Alignment: Leveraging Information Technology for Transforming Organizations. IBM Systems Journal, 38(2-3), 472-484.
Kaen, F.R. (2003). Blueprint for Corporate Governance, a: Strategy, Accountability, and the Preservation of Shareholder Value. 1st ed. AMACOM.
Lane, J. (1993). Information Technology for the Office of the 1990s. Facilities, Emerald Research, 11(10), 12-16.
Lee, M.S., Lee, B., Taewan, K., and Yonghwi, N. (2010). Success Factors of Platform Leadership in web 2.0. Service Business, 4(2), 89-103.
Lovas, B. & Ghoshal, S. (2000). Strategy as Guided Evolution. Strategic Management Journal, 21, 875-896.
Marsden, a. And Forbes, C. (2003). Strategic Management for Small and Medium-Sized Enterprises, in: Jones, O. & Tilley, F. (Eds.). Competitive Advantage in SMEs: Organizing for Innovation and Change, Chichester, West Sussex, John Wiley & Sons, 50.
McKendrick, J. (2012). HADOOP Enters the Enterprise Mainstream and Big Data will never be the same. Database Trends and Applications, 26(1), 4-6, 8.
Miller, M.W. (1988). IBM Signals New PC-Mainframe Strategy. The Wall Street Journal, 07 Dec 1988. 1.
Mitzberg, H. (1990). The Design School: Reconsidering the Basic Premises of Strategic Management. Strategic Management Journal, 11, 171-195.
Moussetis, R. (2011). Ansoff Revisited. Journal of Management History, 17(1), 102-125.
Mraovic, B. (2008). Relevance of Data Mining for Accounting: Social Implications. Social Responsibility Journal, 4(4), 439-455.
Nielsen, P.R. (2002). Business Citizenship and United States "Investor Capitalism": A Critical Analysis. Ruffin Series in Business Ethics, 231-239.
Porter, M. (1996). What is Strategy? Harvard Business Review, Nov-Dec 1996, 61-80.
Rohm, a.J. And Sultan, F. (2004). The Evolving Role of the Internet in Marketing Strategy: An Exploratory Study. Journal of Interactive Marketing, 18(2), 6-18.
Schumpeter, J. (1950). Capitalism, Socialism, and Democracy. New York, Harper & Brothers.
Whitting, R. (2008). Alfred Chandler, Founder of Strategy: Lost Tradition and Renewed Inspiration. Business History Review, 82(2), 267-277.
Zaffane, R. (1994). Inter-Organizational Alliance and Networking: Dynamics, Processes and Technology? Leadership and Organization Development Journal, 15(7), 28.
---
Are you busy and do not have time to handle your assignment? Are you scared that your paper will not make the grade? Do you have responsibilities that may hinder you from turning in your assignment on time? Are you tired and can barely handle your assignment? Are your grades inconsistent?
Whichever your reason is, it is valid! You can get professional academic help from our service at affordable rates. We have a team of professional academic writers who can handle all your assignments.
Plagiarism free papers
Timely delivery
Any deadline
Skilled, Experienced Native English Writers
Subject-relevant academic writer
Adherence to paper instructions
Ability to tackle bulk assignments
Reasonable prices
24/7 Customer Support
Get superb grades consistently
Online Academic Help With Different Subjects
Literature
Students barely have time to read. We got you! Have your literature essay or book review written without having the hassle of reading the book. You can get your literature paper custom-written for you by our literature specialists.
Finance
Do you struggle with finance? No need to torture yourself if finance is not your cup of tea. You can order your finance paper from our academic writing service and get 100% original work from competent finance experts.
Computer science
Computer science is a tough subject. Fortunately, our computer science experts are up to the match. No need to stress and have sleepless nights. Our academic writers will tackle all your computer science assignments and deliver them on time. Let us handle all your python, java, ruby, JavaScript, php , C+ assignments!
Psychology
While psychology may be an interesting subject, you may lack sufficient time to handle your assignments. Don't despair; by using our academic writing service, you can be assured of perfect grades. Moreover, your grades will be consistent.
Engineering
Engineering is quite a demanding subject. Students face a lot of pressure and barely have enough time to do what they love to do. Our academic writing service got you covered! Our engineering specialists follow the paper instructions and ensure timely delivery of the paper.
Nursing
In the nursing course, you may have difficulties with literature reviews, annotated bibliographies, critical essays, and other assignments. Our nursing assignment writers will offer you professional nursing paper help at low prices.
Sociology
Truth be told, sociology papers can be quite exhausting. Our academic writing service relieves you of fatigue, pressure, and stress. You can relax and have peace of mind as our academic writers handle your sociology assignment.
Business
We take pride in having some of the best business writers in the industry. Our business writers have a lot of experience in the field. They are reliable, and you can be assured of a high-grade paper. They are able to handle business papers of any subject, length, deadline, and difficulty!
Statistics
We boast of having some of the most experienced statistics experts in the industry. Our statistics experts have diverse skills, expertise, and knowledge to handle any kind of assignment. They have access to all kinds of software to get your assignment done.
Law
Writing a law essay may prove to be an insurmountable obstacle, especially when you need to know the peculiarities of the legislative framework. Take advantage of our top-notch law specialists and get superb grades and 100% satisfaction.
What discipline/subjects do you deal in?
We have highlighted some of the most popular subjects we handle above. Those are just a tip of the iceberg. We deal in all academic disciplines since our writers are as diverse. They have been drawn from across all disciplines, and orders are assigned to those writers believed to be the best in the field. In a nutshell, there is no task we cannot handle; all you need to do is place your order with us. As long as your instructions are clear, just trust we shall deliver irrespective of the discipline.
Are your writers competent enough to handle my paper?
Our essay writers are graduates with bachelor's, masters, Ph.D., and doctorate degrees in various subjects. The minimum requirement to be an essay writer with our essay writing service is to have a college degree. All our academic writers have a minimum of two years of academic writing. We have a stringent recruitment process to ensure that we get only the most competent essay writers in the industry. We also ensure that the writers are handsomely compensated for their value. The majority of our writers are native English speakers. As such, the fluency of language and grammar is impeccable.
What if I don't like the paper?
There is a very low likelihood that you won't like the paper.
Reasons being:
When assigning your order, we match the paper's discipline with the writer's field/specialization. Since all our writers are graduates, we match the paper's subject with the field the writer studied. For instance, if it's a nursing paper, only a nursing graduate and writer will handle it. Furthermore, all our writers have academic writing experience and top-notch research skills.
We have a quality assurance that reviews the paper before it gets to you. As such, we ensure that you get a paper that meets the required standard and will most definitely make the grade.
In the event that you don't like your paper:
The writer will revise the paper up to your pleasing. You have unlimited revisions. You simply need to highlight what specifically you don't like about the paper, and the writer will make the amendments. The paper will be revised until you are satisfied. Revisions are free of charge
We will have a different writer write the paper from scratch.
Last resort, if the above does not work, we will refund your money.
Will the professor find out I didn't write the paper myself?
Not at all. All papers are written from scratch. There is no way your tutor or instructor will realize that you did not write the paper yourself. In fact, we recommend using our assignment help services for consistent results.
What if the paper is plagiarized?
We check all papers for plagiarism before we submit them. We use powerful plagiarism checking software such as SafeAssign, LopesWrite, and Turnitin. We also upload the plagiarism report so that you can review it. We understand that plagiarism is academic suicide. We would not take the risk of submitting plagiarized work and jeopardize your academic journey. Furthermore, we do not sell or use prewritten papers, and each paper is written from scratch.
When will I get my paper?
You determine when you get the paper by setting the deadline when placing the order. All papers are delivered within the deadline. We are well aware that we operate in a time-sensitive industry. As such, we have laid out strategies to ensure that the client receives the paper on time and they never miss the deadline. We understand that papers that are submitted late have some points deducted. We do not want you to miss any points due to late submission. We work on beating deadlines by huge margins in order to ensure that you have ample time to review the paper before you submit it.
Will anyone find out that I used your services?
We have a privacy and confidentiality policy that guides our work. We NEVER share any customer information with third parties. Noone will ever know that you used our assignment help services. It's only between you and us. We are bound by our policies to protect the customer's identity and information. All your information, such as your names, phone number, email, order information, and so on, are protected. We have robust security systems that ensure that your data is protected. Hacking our systems is close to impossible, and it has never happened.
How our Assignment  Help Service Works
You fill all the paper instructions in the order form. Make sure you include all the helpful materials so that our academic writers can deliver the perfect paper. It will also help to eliminate unnecessary revisions.
2.      Pay for the order
Proceed to pay for the paper so that it can be assigned to one of our expert academic writers. The paper subject is matched with the writer's area of specialization.
3.      Track the progress
You communicate with the writer and know about the progress of the paper. The client can ask the writer for drafts of the paper. The client can upload extra material and include additional instructions from the lecturer. Receive a paper.
4.      Download the paper
The paper is sent to your email and uploaded to your personal account. You also get a plagiarism report attached to your paper.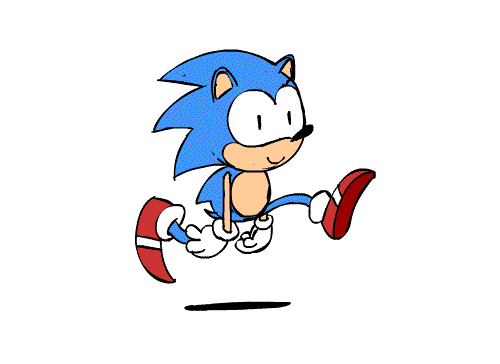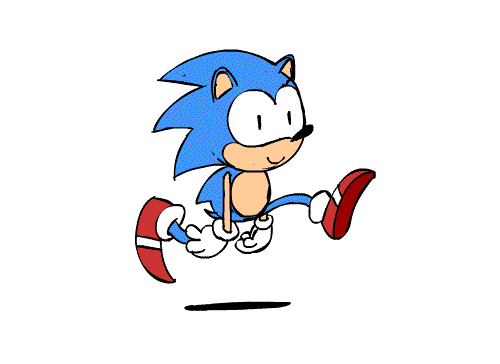 PLACE THIS ORDER OR A SIMILAR ORDER WITH US TODAY!!!
---