Hysterectomy refers to a surgical operation so as to take out the uterus. However, most of the hysterectomies do not indicate urgent situations thereby entailing enough liberty to the patient to choose from the available alternatives. The uterus in a body of woman support and nurtures a fetus. It generates the menstrual flow or period. The ovaries generate eggs or ova that allow child bearing. It also generates hormones or chemicals that control the menstruation and other attributes of health and sexual welfare. After going through the hysterectomy a woman is unable to have children and menstruation. The ovaries may go on generating the hormones, however in a declined manner. Some hysterectomies also involve removal of ovaries that associates with the reduction of essential female hormones. Hysterectomy is viewed as a solution to many diseases and conditions. It is undertaken to save life in the circumstances of cancer or hemorrhage of uterus or ovaries. (Hysterectomy: New York State: Department of Health)
Hysterectomy is performed so as to enhance the quality of life, to reduce pain, heavy bleeding or other persistent conditions and discomfort. However, there exist several alternatives of treatment and addressing such problems to going through a hysterectomy. Hysterectomy is normally prescribed to get rid of the cancerous organs and in some instances the adjoining organs and structures which are being eliminated so as to prevent the spread of this life threatening disease. Sometimes it is resorted to get rid of fibroids, commonly refer to non-cancerous tumors of the uterus and these are considered as most common causes for recommending for a hysterectomy. Such non-cancerous tumors grow from the muscular wall of the uterus and are composed of muscle and fibrous tissue and many women over the age of 35 have fibroids however having no symptoms. In some instances but, fibroids may result in heavy bleeding, pelvic discomfort and pain and normally high amounts of pressure on other organs. Such symptoms may necessitate treatment but not always lead to hysterectomy.
Endometriosis is considered another common cause of undergoing hysterectomy that indicates the non-cancerous situations of growth of cells from the uterine lining like Islands out of the uterus. Such growth mostly prevails on the fallopian tubes, ovaries, bowel, bladder, and certain other pelvic structures, incorporating the uterine wall. A hysterectomy with repair of supporting structures is commonly prescribed in some serious cases of prolapse that involves pulling downward of the bladder and rectum downward the uterus and thereby a dragging feeling in the pelvic area, problems regulating bladder and/or bowel function and normally projection of one of the organs through the vaginal opening with ages. This may also resorted to as a treatment against precancerous situation of uterus when the lining the uterus overgrows; pelvic adhesions resulting from the irritation of the lining of the abdomen depicting the symptoms of severe pain, bowel and bladder problems and infertility; to combat unusually heavy bleeding; pelvic pain etc. Different types of hysterectomy exist. It may be subtotal hysterectomy that involves removal of only the upper part of the uterus, however, not the cervix. Total hysterectomy involves removal of both the body of the uterus and the cervix. The Radical Hysterectomy involves removal of entire uterus both tubes and ovaries along with the pelvic lymph nodes through the abdomen to counteract a cancerous situation. (Hysterectomy: New York State: Department of Health)
Hysterectomy appears to be the second most common major surgical operation for women in the United States. It has been estimated that about 590,000 hysterectomies are being undertaken annually, however, the recent data depicting a downward trend in the recent years since 1980s. Still there exists a 33% probability of undergoing such an operation for the woman exceeding the age of 60 years. As hysterectomies are undertaken annually on the growing number women with the related morbidity, mortality and cost of the operation this method of treatment involves significant quality care inferences. It is common to have the post-surgical morbidity. The complications vary from 24% in case of the vaginal hysterectomy to 43% for abdominal hysterectomy, irrespective of the fact that a recent study by Carlson, Miller, and Fowler indicated in-hospital complications at 7%. (Geller; Burns; Brailer, 1996)
There is also evidences of long-term medical and psychological complications ranging to even 50% of patients. The studies conducted by Martin, Roberts, and Clayton in 1980 and Melody in 1962 reveal that the proportion of women suffering from postoperative psychiatric problems range from 4% to 66%, irrespective of the revelations made by that the risk of the prevalence of psychiatric disorders is found to be greatest among women with preoperative psychiatric disorders. It is also evident that the rate of Hysterectomy varies considerably within the United States and also between the United States and other nations as well. The studies have shown that the women living in the U.S. are more prone, almost about three times to have a hysterectomy in comparison to those living in England. (Geller; Burns; Brailer, 1996)
It has been observed that about 75% of menstruating women come across premenstrual syndrome — PMS a disorder indicated by highly emotional and physical signs that normally fluctuates between the menstrual cycles. The syndrome normally influences women in the age group of 20s and 30s. About 3 to 5% of menstruating women suffer from premenstrual dysphoric disorder, or PMDD, which is an aggravated form of PMS indicated by the high levels of emotional and physical signs more which are more aggravated during the 7 to 10 days prior to onset of menstruation. (Depression in Women) A study conducted by Osborn M. F, Gath D. H in the university of psychiatry, Warneford Hospital, Oxford reveal that the psychological factors have a profound impact on premenstrual symptoms prior to hysterectomy. The study was conducted on 56 women awaiting hysterectomy for menorrhagia of benign origin. It has been observed that during the three months preceding the date of operation the daily self-ratings on a check list made by women on premenstrual symptoms were interspersed and atypical symptoms were being made. (Osborn; Gath, 1990)
In such manner their knowledge of the premenstrual concentration was reduced. Six months after hysterectomy, the checklists of those women indicated the measurement of serum progesterone levels showing premenstrual symptoms fell considerably proving that the psychological factors are significant determining factors of such symptoms prior to hysterectomy. (Osborn; Gath, 1990) A study during 1982 was conducted by Settnes A, Jorgensen T, and Lange AP on 2301 Danish women to determine the influence of psychological factors and life style variable in hysterectomy. The weight cycling implying recurrent loss and weight gain of more than 5 Kg was observed to be the only considerably important risk factor for hysterectomy. This explains the relation between hysterectomy and psychological factors. (Settnes; Jorgensen; Lange, 1997)
Hysterectomy is the most popularly considered general surgery which is being performed in the United States. The progressive rate of increase of its prevalence in U.S. is quite evident and is thought to be twice its rate in England and Wales. The organic pathology, the kinds of relationships, socio-economic class, the importance related to womanhood and involvements which are of vocational/avocational nature are the prominent factors that influence the way a woman will respond to a needed hysterectomy. The peculiar postoperative symptoms of hysterectomy include, enhanced fatigue, loss in appetite, and physical weakness, that have earlier been regarded psychosomatic are presently taken to be really physical. Depression is regarded as the most commonly prevailing long-term reaction. It is more prone to prevail when malignancy occurs during times of surgery. (Roeske, 1978)
Traditionally, women's gender identities are related to their sexual reproductive organs. The uteruses and ovaries have even been employed as a synecdoche for women in their entirety. In reality the uterus is considered to be the only part of the body that is unique to women, the one organ that does not have an anatomical equivalent in the male. The theories have been advanced that uteruses and ovaries form the core of women's gender identity indicating that without these organs an individual may not be regarded as female. In the opinion of Wolf, hysterectomy is regarded a surgical interruption to the self-concept of feminist, since the crucial role played by uterus in the development of the perspective of women as to the body image, social role, and gender role. Women during the post hysterectomy period may feel themselves defeminized psychological and a feeling a biological deficiency. The Biological Essentialist Theory therefore emphasizes that sex is inborn and that gender is the social manifestation of sex. As they point out there can only be two bipolar sexes- male and female and two bipolar genders-masculine or feminine. Studies have extensively made to describe the feelings of natural menopause they have not adequately explored the experiences of women who reach this stage through surgery. (To have and have not: Perspectives on Hysterectomy and Oopherectomy) study has been conducted by A Settnes and T. Jorgensen on the hypertension as a risk factor of hysterectomy. The study involved collection of self report questionnaires from 77% of 2301 Danish women in the age groups of 30, 40, 50, or 60 years. The information comprises of the life styles, hypertension, cardiovascular diseases, and usage of medicine, weight and history of dieting, gynecologic history, psychological factors, and social background. Among all such factors the study revealed that the hypertension and the use of diuretics were crucial risk factors for hysterectomy which are found prevalent among the educated women and women having weight fluctuations. The study thus concluded that the history of hypertension, weight cycling, and absence or less of education are inextricably related to constitute the risk elements for pre-menopausal hysterectomy. Hypertension is regarded as a plausible biological factor of menorrhagia and a cause for hysterectomy. (Settnes; Jorgensen, 1998)
Not withstanding the clinical indications, the rate of hysterectomy varies in accordance with the personal or demographic characteristics of women. The studies, however, depicts inconsistency on the influence of the race, education, and socio-economic status of the patient on hysterectomy. Some of the studies reveal that the African-American women with less education and with no children are more likely to have hysterectomy. The studies conducted by Kjerluff, Guzinski, Langenberg reveal that the average age-adjusted rate of hysterectomy was more in respect of African-American women in comparison to that of white women. Actually, the average age at hysterectomy was considered younger in African-American women in all the diagnostic cases. (Geller; Burns; Brailer, 1996)
The racial differences are also evident in case of certain diagnoses. About 65.4% of the cases relating to hysterectomy are tend to be found among that of the African-American women who appear to suffer mostly from uterine fibroids but in case of white women the rate is only 25.5%. The white women mostly diagnosed for endometriosis, cancer, uterine prolapse or menstrual disorders. However, the studies conducted by Wilcox, Koonin, Pokras and others conducted during the year 1994 reveals that the rate of total hysterectomy in the case of African-American women were quite similar to those in the case for white women. The reports which are being generated by Health Care Financing Administration — HCFA during 1993 indicates that about 54% of hysterectomies case relates to whites other than that of the blacks. (Geller; Burns; Brailer, 1996)
Irrespective of the fact that hysterectomy constitutes the most general surgery for women that is not associated with pregnancy. But sufficient attention is not being paid to the way in matters relating to the exposure of women to surgery varies in accordance with their social features and also attitudinal/behavior characteristics. The study conducted by Chung-won Lee, Michael B. Toney, and Edna H. Berry by retrieving data from the National Longitudinal Surveys of Mature Women, found out the relationship between socio-economic status and hysterectomy and also the influence of attitudinal/behavioral features on hysterectomy. The study by means of the Cox proportional hazard evaluation could reveal that the response of women to the exposure to hysterectomy considerably varies in accordance with their social and attitudinal standings. Social attributes considered statistically to be the prime risk elements of hysterectomy incorporate the education, employment and marital status of women. The empirically important risk factors among the attitudinal and behavioral factors are considered to be the focal point of control of women and number of children. (Non-clinical risk factors of hysterectomy)
To conclude, hysterectomy is a surgery that removes the uterus of women. The fallopian tubes, ovaries, and cervix are also removed in some extreme cases. This is considered as a solution for a number of diseases and conditions. This is a life saving device resorted to commonly in case of the cancerous uterus or ovaries or hemorrhage of the uterus. However, wide choices are there as alternatives for hysterectomy and it depend upon the patient to choose the appropriate one. This is method undertaken with an objective of improving the quality of life, to relieve pain and heavy bleeding or other chronic conditions and discomfort.
References
Depression in Women" Retrieved at http://www.cchs.net/health/health-info/docs/2300/2364.asp?index=9308. Accessed 5 November, 2005
Hysterectomy" New York State: Department of Health. Retrieved at http://www.health.state.ny.us/nysdoh/consumer/women/hyster.htm. Accessed 4 November, 2005
Lee, Chung-won; Toney, Michael B; Berry, Edna H. "Non-clinical risk factors of hysterectomy" The 130th Annual Meeting of APHA. Retrieved at http://apha.confex.com/apha/130am/techprogram/paper_47155.htm. Accessed 5 November, 2005
Osborn, M. F; Gath. DH (August, 1990) "Psychological and physical determinants of premenstrual symptoms before and after hysterectomy. Psychological Medicine. Vol: 20; No: 3; pp: 565-572
Roeske, N.C. (September 1978) "Quality of life and factors affecting the response to hysterectomy" Journal of Family Practice. Vol: 7; No: 3; pp: 483-488.
Settnes, A; Jorgensen, T. (1998) "Hypertension and hysterectomy in Danish women"
Obstetrics & Gynecology. Vol: 92; Vol: 3; pp: 274-280
Settnes, A; Jorgensen, T; Lange A.P. (May, 1997) "Hysterectomy in a Danish population:
Weight-related factors, psychological factors and life style variables" Ugeskr Laeger. Vol: 26; No: 159(22) pp: 3408-3412
Geller, S. E; Burns, L. R; Brailer, D.J. (February, 1996) "The impact of non-clinical factors on practice variations: The case of hysterectomies" (February, 1996) Vol: 30; No: 6. Health Services Research. Vol: 30; No: 6; pp: 729-750
To Have and Have Not: Perspectives on Hysterectomy and Oopherectomy" Retrieved at http://www.temple.edu/tempress/chapters_1400/1587_ch1.pdf. Accessed 5 November, 2005
---
Are you busy and do not have time to handle your assignment? Are you scared that your paper will not make the grade? Do you have responsibilities that may hinder you from turning in your assignment on time? Are you tired and can barely handle your assignment? Are your grades inconsistent?
Whichever your reason is, it is valid! You can get professional academic help from our service at affordable rates. We have a team of professional academic writers who can handle all your assignments.
Plagiarism free papers
Timely delivery
Any deadline
Skilled, Experienced Native English Writers
Subject-relevant academic writer
Adherence to paper instructions
Ability to tackle bulk assignments
Reasonable prices
24/7 Customer Support
Get superb grades consistently
Online Academic Help With Different Subjects
Literature
Students barely have time to read. We got you! Have your literature essay or book review written without having the hassle of reading the book. You can get your literature paper custom-written for you by our literature specialists.
Finance
Do you struggle with finance? No need to torture yourself if finance is not your cup of tea. You can order your finance paper from our academic writing service and get 100% original work from competent finance experts.
Computer science
Computer science is a tough subject. Fortunately, our computer science experts are up to the match. No need to stress and have sleepless nights. Our academic writers will tackle all your computer science assignments and deliver them on time. Let us handle all your python, java, ruby, JavaScript, php , C+ assignments!
Psychology
While psychology may be an interesting subject, you may lack sufficient time to handle your assignments. Don't despair; by using our academic writing service, you can be assured of perfect grades. Moreover, your grades will be consistent.
Engineering
Engineering is quite a demanding subject. Students face a lot of pressure and barely have enough time to do what they love to do. Our academic writing service got you covered! Our engineering specialists follow the paper instructions and ensure timely delivery of the paper.
Nursing
In the nursing course, you may have difficulties with literature reviews, annotated bibliographies, critical essays, and other assignments. Our nursing assignment writers will offer you professional nursing paper help at low prices.
Sociology
Truth be told, sociology papers can be quite exhausting. Our academic writing service relieves you of fatigue, pressure, and stress. You can relax and have peace of mind as our academic writers handle your sociology assignment.
Business
We take pride in having some of the best business writers in the industry. Our business writers have a lot of experience in the field. They are reliable, and you can be assured of a high-grade paper. They are able to handle business papers of any subject, length, deadline, and difficulty!
Statistics
We boast of having some of the most experienced statistics experts in the industry. Our statistics experts have diverse skills, expertise, and knowledge to handle any kind of assignment. They have access to all kinds of software to get your assignment done.
Law
Writing a law essay may prove to be an insurmountable obstacle, especially when you need to know the peculiarities of the legislative framework. Take advantage of our top-notch law specialists and get superb grades and 100% satisfaction.
What discipline/subjects do you deal in?
We have highlighted some of the most popular subjects we handle above. Those are just a tip of the iceberg. We deal in all academic disciplines since our writers are as diverse. They have been drawn from across all disciplines, and orders are assigned to those writers believed to be the best in the field. In a nutshell, there is no task we cannot handle; all you need to do is place your order with us. As long as your instructions are clear, just trust we shall deliver irrespective of the discipline.
Are your writers competent enough to handle my paper?
Our essay writers are graduates with bachelor's, masters, Ph.D., and doctorate degrees in various subjects. The minimum requirement to be an essay writer with our essay writing service is to have a college degree. All our academic writers have a minimum of two years of academic writing. We have a stringent recruitment process to ensure that we get only the most competent essay writers in the industry. We also ensure that the writers are handsomely compensated for their value. The majority of our writers are native English speakers. As such, the fluency of language and grammar is impeccable.
What if I don't like the paper?
There is a very low likelihood that you won't like the paper.
Reasons being:
When assigning your order, we match the paper's discipline with the writer's field/specialization. Since all our writers are graduates, we match the paper's subject with the field the writer studied. For instance, if it's a nursing paper, only a nursing graduate and writer will handle it. Furthermore, all our writers have academic writing experience and top-notch research skills.
We have a quality assurance that reviews the paper before it gets to you. As such, we ensure that you get a paper that meets the required standard and will most definitely make the grade.
In the event that you don't like your paper:
The writer will revise the paper up to your pleasing. You have unlimited revisions. You simply need to highlight what specifically you don't like about the paper, and the writer will make the amendments. The paper will be revised until you are satisfied. Revisions are free of charge
We will have a different writer write the paper from scratch.
Last resort, if the above does not work, we will refund your money.
Will the professor find out I didn't write the paper myself?
Not at all. All papers are written from scratch. There is no way your tutor or instructor will realize that you did not write the paper yourself. In fact, we recommend using our assignment help services for consistent results.
What if the paper is plagiarized?
We check all papers for plagiarism before we submit them. We use powerful plagiarism checking software such as SafeAssign, LopesWrite, and Turnitin. We also upload the plagiarism report so that you can review it. We understand that plagiarism is academic suicide. We would not take the risk of submitting plagiarized work and jeopardize your academic journey. Furthermore, we do not sell or use prewritten papers, and each paper is written from scratch.
When will I get my paper?
You determine when you get the paper by setting the deadline when placing the order. All papers are delivered within the deadline. We are well aware that we operate in a time-sensitive industry. As such, we have laid out strategies to ensure that the client receives the paper on time and they never miss the deadline. We understand that papers that are submitted late have some points deducted. We do not want you to miss any points due to late submission. We work on beating deadlines by huge margins in order to ensure that you have ample time to review the paper before you submit it.
Will anyone find out that I used your services?
We have a privacy and confidentiality policy that guides our work. We NEVER share any customer information with third parties. Noone will ever know that you used our assignment help services. It's only between you and us. We are bound by our policies to protect the customer's identity and information. All your information, such as your names, phone number, email, order information, and so on, are protected. We have robust security systems that ensure that your data is protected. Hacking our systems is close to impossible, and it has never happened.
How our Assignment  Help Service Works
You fill all the paper instructions in the order form. Make sure you include all the helpful materials so that our academic writers can deliver the perfect paper. It will also help to eliminate unnecessary revisions.
2.      Pay for the order
Proceed to pay for the paper so that it can be assigned to one of our expert academic writers. The paper subject is matched with the writer's area of specialization.
3.      Track the progress
You communicate with the writer and know about the progress of the paper. The client can ask the writer for drafts of the paper. The client can upload extra material and include additional instructions from the lecturer. Receive a paper.
4.      Download the paper
The paper is sent to your email and uploaded to your personal account. You also get a plagiarism report attached to your paper.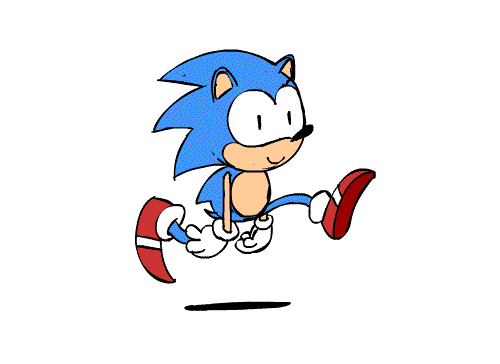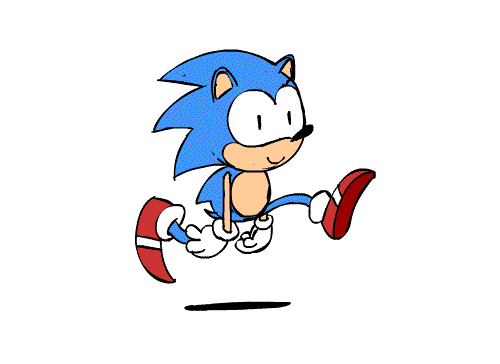 PLACE THIS ORDER OR A SIMILAR ORDER WITH US TODAY!!!
---