Adult Day Care Industry Analysis
Adult day care centers are non-residential facilities that provide and support the health, nutrition and social needs of adults. They are usually staffed with professionals and the adults are kept in groups to provide meaningful activities and ensure ease of socializing and supervision. In some adult day care services, medical services such as assessment, rehabilitation and treatment may be conducted to ensure that chronic conditions such as dementia and Alzheimer's are well taken care of Cavanaugh & Blanchard-Fields, 2009.
At many of the centers, on-site nurses or nurse assistants are available to check vital signs of the adults and provide personal care services. In general, adult day care services benefit both the elderly and their caregivers Davis & Press, 2010.
This is because the elderly receive the much needed supportive care and the caregivers are able to remain in their jobs or normal routines during the day. They are also more cost-effective than other alternatives such as nursing homes Chiang, 2011()
Industry review
CHARACTERISTIC
DEVELOPMENT STAGE
New
Expanding
Stable
Declining
Growth Rate
High
Medium
Plateau
Minimal
Competition
Increasing
Shakeout
Entrenched
Decreasing
Market Leaders / Standards
None
In flux / emerging
Fixed
Contracting
Marketing Goals
Exposure and credibility
Differentiate from competition
Industry leadership
Survive
Market Share Strategy
Gain foothold
Build market share
Maintain share
Cannibalize weakened competitors
Product Range
Limited
Expanding
Wide
Reduced
Customer Loyalty
None
Hardening
Strong
Weakening
The adult day care industry has been reported to be one of the fastest growing industries in the U.S. since 2010. According to a study conducted by the National Adult Day Services Association, the estimate is that the number of centers grows by over 15% each year. Since the year 2002, the number of people receiving services from adult day care center has tripled from 100,000 to over 300,000 people. There is also the potential for creating jobs since most activities require aides and certified professionals such as nursing assistants. The U.S. Bureau of Labor Statistics estimates that the need for nursing aides will increase by 20% from 2010 to 2020. This suggests that the growth in the adult day care services will be high. According to MetLife National Study of Adult Day Services published in 2010, the average ratio of workers to adults in adult day care centers is usually 1:6 MetLife Mature Market Institute, 2012.
While this facilitates individualized care and reduces strain and stress to the staff, it often creates a slight burden of wages to the adult day care industry.
In the adult day care industry, there are over 5,000 centers, which provide care to over 300,000 Americans daily. About 56% of the adult day care centers are run as non-profits while 16% are operated by the public sector. There has been an increase in the number of adult day services operated as private for-profits from 22% in the year 2002 to 27 in the year 2010. This when evaluated together with the growth in the number of centers shows that there is increased potential in the industry.
History of the industry
According to the MetLife National Study on Adult Day Services, adult day care services have been present since the mid-1960s. Growth of adult day care services can be attributed majorly to two historical events. First is that in 1985, there was increased public funding opportunity which led to increased awareness of long-term care services. This was also driven politically since many policymakers began to appreciate adult day services as an alternative to home- and community-based services such as nursing homes, which are extremely expensive. Therefore these policy makers drove for increased funding to adult day services as a way to reduce Medicaid expenditure on long-term institutional care. The second historical event was in the mid-1990s and early 2000s when the National Family Caregiver Support Program was developed. This program increased the awareness on issues and challenges faced by adult caregivers and presented adult day care services as a potential solution for solving these. Through the program, there was also a push for increased public funding for adult day services which led to their proliferation MetLife Mature Market Institute, 2012()
Factors that affect growth
Growth of the adult day care services industry is driven by several demographic and economic factors. First is that advances in medicine have greatly improved the life expectancy. This means many people in the baby boomer generation are now living to be much older and as they continue to age, the demand for these adult day care services increases considerably. Data from the U.S. Census Bureau shows that the number of people aged 65 and older has grown by over 15% for the period from 2000 to 2010. This number may seem like a small growth in this population but it is quite high compared to the just over 9% overall growth in the total population in the same period. Over the last 5 years, the population of adults above 65 years of age has increased by an average of 2.5% per year, which is higher than the 0.9% total population growth annually. This population represents the largest consumers of adult day care services. See figure 1 below.
Figure 1: Market segmentation by age
As a result of this increased life expectancy, coupled with lifestyle changes, the number of people being diagnosed with dementia and Alzheimer's disease is also growing significantly. Data provided by the Alzheimer's Association suggests that over 97% of people with Alzheimer's disease are above 65 years of age. The association also points that this is expected to grow as more people in the baby-boomer generation continue to age.
One major economic factor that continues to the growth of this industry is the increased expenditure on home and community-based services by Medicaid. Medicaid has often been known to support those receiving institutional care. However, over the last five years, this has changed considerably and Medicaid has spent more on services such as adult day care. These fall under the scheme of long-term care services which Medicaid finances. Medicaid is one of the largest contributors to the revenue of adult day care services, therefore increased spending on adult day cares results in increased profitability and continued growth of the industry. Policy regulations being enforced are also presenting growth opportunities for the industry. The Patient Protection and Affordable Care Act, which expands Medicaid coverage, is expected to increase Medicaid expenditure on adult day care services presenting opportunity for additional revenues for the industry.
On the economics side, economic growth and the recession is one huge factor affecting growth of this industry. It is estimated that just over a quarter of the industry's revenues come from private fees charged to clients. Therefore, when the economy growth, unemployment decreases and thus disposable income increases and more people are able to pay for adult day care services for themselves or for their loved ones. This also presents an advantage whereby when disposable income reduces, people become unable to pay for more expensive services such as nursing homes and thus look for cheaper options such as adult day care services. On the other hand, when the economy is in recession, unemployment increases and disposable income increases. People are thus forced to reduce the number of days they are attending such services which slows the growth of the industry. At the moment, per capita disposable income is increasing as the economy recovers from the recession levels.
Private insurers have had to keep up with policies instituted in Medicaid and Medicare in order to survive. Therefore, most insurers are currently providing long-term care services to their clients. This is driving more clients to take up private health insurance creating a cycle that fosters growth and demand for services provided by this industry.
Industry performance
The adult day care services industry is regulated at a medium level and the trend suggests the regulations are steady. This means there are rarely hard-hitting regulations. Licensing requirements for adult day care services vary from one state to another with most requiring service providers to register for licenses prior to beginning operations. Other states require that some services be licensed separates. Maine is one example where adult day care service providers are required to have a license to operate an adult day care service or a social adult day care program. Some states require that service providers be certified instead of licensed. In order to received Medicare and Medicaid funding, adult care service providers are required to be certified. This helps to create some regulation for the industry and creates somewhat a barrier to entry for new players. Michigan, Idaho, Oregon and North Dakota have also developed standards upon which adult care service providers operate. In relation to human resources, most states require that those providing services such as administering medication be licensed. Most states also have a minimum ratio of staff to participants. This ranges from 1:4 to 1:10.
Location overview
Figure 2: Distribution of adult day care centers by region
The proposed adult day care center to be established will be established in the state of New York in the Mid-Atlantic region. IBIS World (2013)
reports that the largest concentration of adult day care centers is in the West, Southeast, and Mid-Atlantic regions of the U.S. These three regions in total carry 55% of the total number of adult day care centers in the country. This is because they have the highest number of elderly adults and because of urban routines, adult day care services become essential to both caregivers and the elderly.
Figure 3: Number of establishments per regions vs. population
The Mid-Atlantic region has an estimated 17.5% of total adult care centers in the country. This exceeds the 15.5% share of the country's elderly population. The state of New York has the highest percentage of establishments in the region at 7.3% of the total number of adult day care centers in the country. The reasons for the Mid-Atlantic region having many adult day care service providers are many. First is that the density and age demographics drive in more operators. The U.S. Census Bureau reports that the Mid-Atlantic and Southeast regions have the largest number of people above 65 years of age than any other regions in the country. This can be partially attributed to the availability of high quality medical services that increase life expectancy. This large proportion of the elderly creates a large customer base in these regions and explains the concentration of adult day care services.
Regulation review
Twenty-five states in the country require that adult care service providers be licensed; ten require certification for providers; while four require both licensure and certification. In general, there are also different requirements for Medicaid and non-Medicaid providers. Thirteen states require some sort of approval from a state agency or partnership from a state agency in order to issue licenses or certification U.S. Department of Health and Human Services, 2005()
Licensure
States vary in how they approach licensure. Some provide primary licensing for single programs, while others allow two or more programs to run under a single license. Some have several licenses for specific types of providers in addition to the basic license for operating an adult day care service. In general, states do not provide different licenses by the various levels of care with the exception of Louisiana. Louisiana licenses both adult day health care and adult day care and provides a unique set of licensing procedures depending on the developmental disabilities of their clients. In this state, adult day care services are designated for anyone with development disabilities and not just the elderly U.S. Department of Health and Human Services, 2005()
In other states, those with existing licenses for acute or long-term care services do not require separate licenses to operate as adult day care services. These states include Florida where licensed hospitals and nursing homes to be licensed as adult day care centers. The caveat to this is that these adult day care services are only provided to non-residents of the facility. The state of Hawaii licenses adult day health centers under the state administrative rules. They are required to have skilled nursing facilities and provide intermediate care only. However, they bare the same skilled or licensed nurse requirements as for other care facilities. In Minnesota, a licenses nursing home or hospital needs to be licensed in order to provide adult day care services to those not residing in the facility. Providers of adult foster care services are also required to be licensed to provide adult day services. Nebraska does not require any separate licenses for licensed health care facilities.
In general, dementia-specific facilities are licenses together with adult day care services. Only few states require service providers to those with dementia and other special needs to be licensed separately U.S. Department of Health and Human Services, 2005()
Certification
Ten states require that adult day care service providers be certified instead of licensed. Five of these, Alaska, Ohio, Wisconsin, Indiana and Colorado, require only Medicaid providers to have certification. In Wisconsin, certification for non-Medicaid provider is voluntary. The District of Columbia regulations require all Medicaid providers to receive certification while non-Medicaid providers are required to follow the contracting requirements set by the Office on Aging U.S. Department of Health and Human Services, 2005()
Some states certify service providers that attend to Alzheimer's disease separately from those providing adult day care services. In Iowa, dementia-specific adult day care services require certification while general adult day care services do not. In North Carolina, certified adult day care centers are allowed to provide care to persons with dementia, Alzheimer's and other special mental needs without separate certification. However, they are required to follow specific requirements specified in their certification standards. In Colorado, providers attending to dementia-specific conditions are required to be licensed separately as specialized adult day services. They also have separate minimum staffing ratios and service requirements from those of general adult day service centers U.S. Department of Health and Human Services, 2005()
Wisconsin requires certification for adult day care programs and provides that those not located in a multi-use facility such as a nursing home or hospital to have different staffing ratios, space requirements and facility requirements. The standards also set out other standards such as interior setting, the program's integrity and relation to the external setting U.S. Department of Health and Human Services, 2005()
Both licensure and certification
Both licenses and certification are required in four states — Nevada, Kentucky, Maryland and California. In Nevada, adult day care centers that are Medicaid-providers or state plan providers are required to be licensed and certified. In Kentucky, Medicaid-providers are licensed but those providing care to those with Alzheimer's disease are required to be certified. In Maryland, adult day care and adult medical day cares are licensed separately. They also provide for social adult day care centers which are required to be certified by the Department of Aging. California licenses adult day health care centers and adult day programs. Adult day health care centers are also required to be certified U.S. Department of Health and Human Services, 2005()
States that provide neither licensure nor certification
Some states do not provide licenses or certification but generally require publicly funded adult day care centers to enter into an official contractual agreement with a state agency that provides mandated standards and requirements. Providers who serve private paying clients only are not required to comply with this requirement. Alabama, Idaho, Illinois, Michigan, Mississippi, North Dakota, Oregon, South Dakota, and Washington are the states in this regulation category. Michigan and Oregon have additional requirements for publicly funded service providers defined in the standards of operation U.S. Department of Health and Human Services, 2005()
New York
The state of New York does not feature in any of these categories. Adult day care centers in New York are not required to be licensed or certified. They only require a letter of authorization from the state's Department of Health. This letter is provided when quality checks by the department find that the level of care is consistently high. They are allowed to serve persons who are functionally impaired but not homebound. These centers may provide monitoring, supervision, preventive, therapeutic, diagnostic, palliative or rehabilitative services or care. However, for persons that require 24-hour continuous inpatient care or services, this is beyond the scope of adult day care services and only nursing homes or hospital are allowed to provide these services U.S. Department of Health and Human Services, 2005()
New York provides that the minimum staff to participant ratio for adult day care services is 1:7 and there are special provisions for persons with dementia. The New York State Department of Health ensures quality of adult day care services and provides three definitions of adult day care services. The first is adult day health care, which are programs that provide medical services to persons with physical or mental impairments. This category of service providers are required to provide a certificate of need application prior to licensure. The second definition is day programs, which are facilities that provide supervision, personal care and other services to non-residents of certified adult care facilities. These are required to obtain written approval from the department in order to operate. The last category or definition is the social adult care services. Providers under this definition are not regulated unless they are located within a certified adult care facility U.S. Department of Health and Human Services, 2005()
Competitive analysis
The adult day care industry is highly fragmented. Majority of the operators in the adult day care industry are small regional operators with single locations and less than 5% of the market share. This is because they provide services such as transportation to and from their establishments for participants. The largest providers in the country are the Senior Care Centers of America and Easter Seals.
Senior Care Centers of America
Senior Care was founded in 1988 and is owned by Clearview Capital, a private equity firm. It provides comprehensive health and social services to adults alongside other services such as occupational, physical and speech therapy. It currently holds about 1.3% of the market share. The growth of Senior Care is attributed to acquisition of small operates and the merger with Active Day in 2011 which was a strong competitor in the industry. Senior Care operates in 11 states with 75 centers in total. The estimated gross revenue of the company is upwards of $80 million IBIS World, 2013()
Easter Seals
The largest non-profit provider of adult day care services in the United States is the Easter Seals. The non-profit was established in the year 1919 and with its growth over the years now has 550 locations in the U.S., Canada, Mexico, Puerto Rico and Australia. They have 181 locations in 15 states in the United States with an estimated market share of 0.3%. The organization provides medical rehabilitation, camping and other recreational programs for the elderly as well as employment training. They provide support for individuals with autism and the disabled IBIS World, 2013()
Depending on the location, the services provided by Easter Seals cost between 40 and 100 U.S. dollars per day. The organization is largely funded through state and local funding, long-term care private insurers, Medicaid and private paying clients. Public support accounts for over 90% of the organization's overall funding. In 2010, the organization was hit by a 72% cut in government funding which made them decrease the services available and number of clients they served IBIS World, 2013()
Internal competition
According to IBIS World (2013)
, there is moderate degree of competition in the adult day care industry. It is estimated that there are slightly over 3,700 adult day care centers in the U.S. According to the MetLife National Study of Adult Day Services, 55% of revenues for the industry come from the public sector while grants and other donations account for 13% of the revenues. Therefore, there is competition to secure state and federal funding and funds from donor agencies.
Location is a huge source of competition. As earlier described, since adult day care centers provide transport to and from the facilities, they need to be located close to residential areas. This creates competition since two or more facilities may be located within an hour travelling time from a residential area.
External competition
Other services that are provided by the industry such as speech, physical and occupational therapy are also provided by facilities such as hospitals and nursing homes. This creates external competition. Furthermore, adult day care centers cost about 30% of the cost of nursing homes. This means that they are taking a huge share of the market from nursing homes and it is expected that external competition will continue to increase as nursing homes strive for survival.
SWOT Analysis
Comfort day possesses the following strengths, weaknesses, opportunities and treats in the adult day care industry:
Strengths
Experienced marketing and management team
Capital investment required is relatively small
New and innovative product packaging to help with diversification
Quality operational policies and procedures
Weaknesses
Difficulties in starting a new company
High costs such as wages
Location of the adult day care
Price is dependent on location and competition
Opportunities
Adult day care services industry is growing
Opportunity to grow into new market segments such as the lower age brackets.
Increased Medicaid state funding
Access to grants and donor funding
Threats
Increasing competition
Medium level barriers to entry of new players
Regulations may continue to arise
Economic recession
References
Cavanaugh, J.C., & Blanchard-Fields, F. (2009). Adult Development and Aging. Stamford, CT: Wadsworth/Cengage Learning.
Chiang, J. (2011). Utilization of Adult Day Care Services and Caregiver Well-being. California: California State University, Fullerton.
Davis, C., & Press, E. (2010). Start Your Own Senior Services Business: Adult Day Care, Relocation Services, Homecare, Transportation Service, Concierge, Travel Service and More. New York City, NY: McGraw-Hill Education.
IBIS World. (2013). Adult Day Care in the U.S. Industry Report OD5942. Retrieved November 10th, 2013, from http://www.ibisworld.com/industry/home.aspx
MetLife Mature Market Institute. (2012). The MetLife National Study of Adult Day Services: Providing Support to Individuals and Their Family Caregivers. Westport, CT: MetLife Mature Market Institute®.
U.S. Department of Health and Human Services. (2005). Regulatory Review of Adult Day Services: Final Report. http://aspe.hhs.gov/daltcp/reports/adultday1.pdf
---
Are you busy and do not have time to handle your assignment? Are you scared that your paper will not make the grade? Do you have responsibilities that may hinder you from turning in your assignment on time? Are you tired and can barely handle your assignment? Are your grades inconsistent?
Whichever your reason is, it is valid! You can get professional academic help from our service at affordable rates. We have a team of professional academic writers who can handle all your assignments.
Plagiarism free papers
Timely delivery
Any deadline
Skilled, Experienced Native English Writers
Subject-relevant academic writer
Adherence to paper instructions
Ability to tackle bulk assignments
Reasonable prices
24/7 Customer Support
Get superb grades consistently
Online Academic Help With Different Subjects
Literature
Students barely have time to read. We got you! Have your literature essay or book review written without having the hassle of reading the book. You can get your literature paper custom-written for you by our literature specialists.
Finance
Do you struggle with finance? No need to torture yourself if finance is not your cup of tea. You can order your finance paper from our academic writing service and get 100% original work from competent finance experts.
Computer science
Computer science is a tough subject. Fortunately, our computer science experts are up to the match. No need to stress and have sleepless nights. Our academic writers will tackle all your computer science assignments and deliver them on time. Let us handle all your python, java, ruby, JavaScript, php , C+ assignments!
Psychology
While psychology may be an interesting subject, you may lack sufficient time to handle your assignments. Don't despair; by using our academic writing service, you can be assured of perfect grades. Moreover, your grades will be consistent.
Engineering
Engineering is quite a demanding subject. Students face a lot of pressure and barely have enough time to do what they love to do. Our academic writing service got you covered! Our engineering specialists follow the paper instructions and ensure timely delivery of the paper.
Nursing
In the nursing course, you may have difficulties with literature reviews, annotated bibliographies, critical essays, and other assignments. Our nursing assignment writers will offer you professional nursing paper help at low prices.
Sociology
Truth be told, sociology papers can be quite exhausting. Our academic writing service relieves you of fatigue, pressure, and stress. You can relax and have peace of mind as our academic writers handle your sociology assignment.
Business
We take pride in having some of the best business writers in the industry. Our business writers have a lot of experience in the field. They are reliable, and you can be assured of a high-grade paper. They are able to handle business papers of any subject, length, deadline, and difficulty!
Statistics
We boast of having some of the most experienced statistics experts in the industry. Our statistics experts have diverse skills, expertise, and knowledge to handle any kind of assignment. They have access to all kinds of software to get your assignment done.
Law
Writing a law essay may prove to be an insurmountable obstacle, especially when you need to know the peculiarities of the legislative framework. Take advantage of our top-notch law specialists and get superb grades and 100% satisfaction.
What discipline/subjects do you deal in?
We have highlighted some of the most popular subjects we handle above. Those are just a tip of the iceberg. We deal in all academic disciplines since our writers are as diverse. They have been drawn from across all disciplines, and orders are assigned to those writers believed to be the best in the field. In a nutshell, there is no task we cannot handle; all you need to do is place your order with us. As long as your instructions are clear, just trust we shall deliver irrespective of the discipline.
Are your writers competent enough to handle my paper?
Our essay writers are graduates with bachelor's, masters, Ph.D., and doctorate degrees in various subjects. The minimum requirement to be an essay writer with our essay writing service is to have a college degree. All our academic writers have a minimum of two years of academic writing. We have a stringent recruitment process to ensure that we get only the most competent essay writers in the industry. We also ensure that the writers are handsomely compensated for their value. The majority of our writers are native English speakers. As such, the fluency of language and grammar is impeccable.
What if I don't like the paper?
There is a very low likelihood that you won't like the paper.
Reasons being:
When assigning your order, we match the paper's discipline with the writer's field/specialization. Since all our writers are graduates, we match the paper's subject with the field the writer studied. For instance, if it's a nursing paper, only a nursing graduate and writer will handle it. Furthermore, all our writers have academic writing experience and top-notch research skills.
We have a quality assurance that reviews the paper before it gets to you. As such, we ensure that you get a paper that meets the required standard and will most definitely make the grade.
In the event that you don't like your paper:
The writer will revise the paper up to your pleasing. You have unlimited revisions. You simply need to highlight what specifically you don't like about the paper, and the writer will make the amendments. The paper will be revised until you are satisfied. Revisions are free of charge
We will have a different writer write the paper from scratch.
Last resort, if the above does not work, we will refund your money.
Will the professor find out I didn't write the paper myself?
Not at all. All papers are written from scratch. There is no way your tutor or instructor will realize that you did not write the paper yourself. In fact, we recommend using our assignment help services for consistent results.
What if the paper is plagiarized?
We check all papers for plagiarism before we submit them. We use powerful plagiarism checking software such as SafeAssign, LopesWrite, and Turnitin. We also upload the plagiarism report so that you can review it. We understand that plagiarism is academic suicide. We would not take the risk of submitting plagiarized work and jeopardize your academic journey. Furthermore, we do not sell or use prewritten papers, and each paper is written from scratch.
When will I get my paper?
You determine when you get the paper by setting the deadline when placing the order. All papers are delivered within the deadline. We are well aware that we operate in a time-sensitive industry. As such, we have laid out strategies to ensure that the client receives the paper on time and they never miss the deadline. We understand that papers that are submitted late have some points deducted. We do not want you to miss any points due to late submission. We work on beating deadlines by huge margins in order to ensure that you have ample time to review the paper before you submit it.
Will anyone find out that I used your services?
We have a privacy and confidentiality policy that guides our work. We NEVER share any customer information with third parties. Noone will ever know that you used our assignment help services. It's only between you and us. We are bound by our policies to protect the customer's identity and information. All your information, such as your names, phone number, email, order information, and so on, are protected. We have robust security systems that ensure that your data is protected. Hacking our systems is close to impossible, and it has never happened.
How our Assignment  Help Service Works
You fill all the paper instructions in the order form. Make sure you include all the helpful materials so that our academic writers can deliver the perfect paper. It will also help to eliminate unnecessary revisions.
2.      Pay for the order
Proceed to pay for the paper so that it can be assigned to one of our expert academic writers. The paper subject is matched with the writer's area of specialization.
3.      Track the progress
You communicate with the writer and know about the progress of the paper. The client can ask the writer for drafts of the paper. The client can upload extra material and include additional instructions from the lecturer. Receive a paper.
4.      Download the paper
The paper is sent to your email and uploaded to your personal account. You also get a plagiarism report attached to your paper.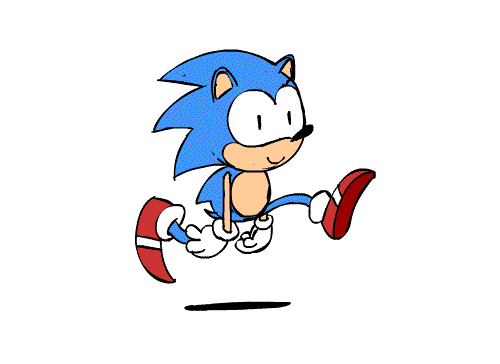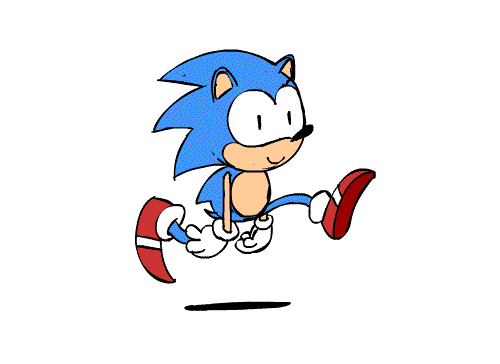 PLACE THIS ORDER OR A SIMILAR ORDER WITH US TODAY!!!
---