Shareholders, managers and employees are working hard for sustainable, profitable growth of their companies and often without success. Sustaining growth requires a strategy for increasing revenue without sacrificing earnings or customer satisfaction. Achieving sustainable profitable corporate growth may be the toughest managerial act in America. From 1983 to 1993, only about 30% of Fortune 1000 companies managed 10% annual compound growth in revenues. The majority of new businesses start small and stay that way (Bhide, 1999). Different companies employ various methods to achieve and maintain sustainable growth and they are ready to pay enormous sums out of the profits to chief executive officers that will manage the companies and will actually lead them to such profits.
In the ever-changing market conditions and the increasing globalization trends which make operations for companies more difficult and the necessity to increase competitive advantages tougher, the success of the profitable corporations must be studied thoroughly to learn from the mistakes or positive experiences and create guidelines for managers on how to compete in the present wild market economy.
One of the most successful recently companies is the Symantec corporation which maintained extremely high growth, which accounted for 30% during the last year, for several years in a row. The observers suggest that the success was due to perfectly weighted and worked out corporate strategy and the work of Symantec's CEOs who made it work. The main drivers behind the strategy must be studied to understand this accomplishment. The brief summary for Symantec's financial success is plotted at Figure 1.
Symantec is the global leader in information security providing a broad range of software, appliances and services designed to help individuals, small and mid-sized businesses, and large enterprises secure and manage their it infrastructure. Symantec's Norton brand of products is the worldwide leader in consumer security and problem-solving solutions. Founded in 1982 and headquartered in Cupertino, California, Symantec has operations in more than 38 countries. Currently, there are five business operating segments: consumer products, enterprise security, enterprise administration, services and other.
Revenues from sales outside of the United States represented 52%, 49% and 47% of Symantec's net revenues during fiscal 2004, 2003 and 2002, respectively. The international revenues consisted of sales primarily in the Europe, Middle East and Africa, or EMEA, region and sales from this region represented 33%, 30% and 27% of net revenues during fiscal 2004, 2003 and 2002, respectively. Thus, the trend is that the Symantec is receiving a bigger part of profits from international operations which implies that its' global business strategy has been very successful though Symantec's markets are competitive and are subject to rapid changes in technology. They are influenced by the constant change in Internet security threats and the strategic direction of major software and operating system providers, network equipment and computer hardware manufacturers, Internet service providers, application service providers and key application software vendors. As Symantec's managers state, their competitiveness depends on ability to deliver products that meet our customers' needs by enhancing existing solutions and services and offering reliable, scalable and standardized new solutions on a timely basis. Symantec has limited resources, and thus they must be deployed available resources thoughtfully. The principal competitive factors in Consumer Products, Enterprise Security and Enterprise Administration segments are quality, employment of the most advanced technology, time to market, price, reputation, financial stability, breadth of product offerings, customer support, brand recognition, and sales and marketing teams. In Services segment, the principal competitive factors include technical capability, customer responsiveness, price, ability to attract and retain talented and experienced personnel, financial stability, and reputation within the industry.
In the enterprise security and administration markets, this corporation competes against many companies who offer competing products to Symantec's technology solutions and competing services to response and support. In the area of antivirus and filtering products, some of the competitors are Computer Associates, McAfee (formerly Network Associates), Sophos, Trend Micro, and Websense. In addition, Microsoft has announced its intent to enter this market also. Furthermore, Symantec faces indirect or potential competition from operating system providers and network equipment and computer hardware manufacturers, who provide or may provide various security solutions and functions in their current and future products. These competitors have significant advantages due to their ability to influence or control the computing platforms, security layers and network tiers on, or in, which security products operate. In addition, these competitors generally have significantly greater financial, marketing or technological resources than Symantec does. Price competition is intense with most of these products and services and is expected to increase and become even more significant in the future, which may reduce Symantec's profit margins.
Taking into consideration all these market obstacles, the success of Symantec's growth can be explained by a very well worked-out corporate strategy and thus it must be given careful consideration. Strategy can be defined as a part of a well-formed, logical planning process, or 'moving from where you are to where you want to be in the future – through sustainable competitive advantage.' The strategy process includes: external analysis, competitive positioning, strategic options, implementation, learning and control. Thus, the first step in creating a successful business strategy is screening the environment for its' political, technological, economical and social aspects and defining the needs according to them. One of the most under spread models for environmental scanning is 'SWOT' analysis which includes examining strengths, weaknesses, more particularly opportunities and threats and helps to identify external changes with direct or indirect impact on business. But many researchers accuse the SWOT technique of being limited and sometimes even dangerous due to its' inefficiency, subjectivity, incompleteness and inadequate interpretation. After SWOT analysis, the most widely taught at MBA courses technique is the Porter's five forces, which is described in details on Figure 2 and include the strength of buyers' bargaining power, entry barriers, rivalry, supplier power, threat of substitutes. But Porter's factors relative to strong substitutes existence in the market would lead to the reduction of profits and growth opportunities, though Symantec managed to do exactly the opposite in this tough market which means that anticipating the nature of the market, the strategy was planned to overcome the possible problems and increase competitive advantage of Symantec over the rivals, thus delivering superior value advantage to target customers relative to competitors or delivering equivalent customer value to target purchasers but at lower cost.
Figure 2. The Five Factors of Forces Affecting Competition.
Once the environment has been studied, it is necessary to think about the competitive positioning and the growth factors. Analysis by Briance Mascarenhas and Arun Kumaraswamy of 45 fast growing corporations lead to the conclusions that the following were the growth drivers for their success.
First, the product proliferation strategy which was used by the technological companies as their products have short lives but scale rapidly, have large international demand, and have low marginal production and electronic delivery costs. Thus, the strategy was to develop innovations as fast as possible to outperform competitors and quickly diffuse their products overseas, which requires enormous resources for researches and professional management.
The main tactics when implementing the product proliferation strategy include the following. First, it is necessary to obtain financing early by: obtaining legal advice to sequence various types of financing; using angel finance/venture capitalist contacts and expertise to jumpstart firm; bringing in experienced, professional management early; developing an integrated business plan to chart product and market rollout sequence; making an early IPO based on market potential and professional management team. The second vital stage is to develop new products rapidly and systematically by: using project management and MIS to develop new products fast, within budget; planning a family of products to cover customer needs over time; designing products for scalability, different platforms, performance, easy use, consistency, and administration; developing products for different languages, regulations, currencies, and regions; using international R&D to overcome talent shortage, speed development, and overcome restrictions; using acquisitions, alliances, and internal development to obtain technologies and products. The third step is to use marketing to support product development and launch by: using marketing research to identify new product uses; making it easy for customers to try existing and new products; creating umbrella brand linking products and firm; promoting one-stop shopping or total solution to customers; ross-selling products and markets; covering multiple channels and market segments; using OEM's to gain quick distribution and overcome pricing resistance of end user. The fourth stage is to expand internationally soon by: expanding internationally to maximize product life; using Internet to achieve rapid, low-cost distribution; entering markets with high density and growth first; using international R&D to gain market entry; providing local content needed by different cultures; making international acquisitions. The fifth advice is to develop customer service for widely distributed customers by: allocating resources/personnel for customer service; designing business products for reliability, reducing customer disruptions; partnering with training companies in product development; providing automated customer service via the Internet; positioning customer service as a premium revenue generating product. The final stage for the successful product proliferation strategy is to enhance organizational and employee responsiveness by: using short lead time over competition to motivate organization; maintaining motivation in acquisitions by providing stock options in parent; distributing stock options widely in company to maintain growth momentum; developing metrics to evaluate performance of units and prioritize resource allocation; using an information system to speed product development and manage multiple units.
The main fundamentals behind this growth strategy were favorably exploited by Symantec's CEOs in the recent years. For example, answering the question 'Why is Symantec's strategy to become a full service security company while others in the market are just focusing on single areas for future development, such as antivirus?' Of a journalist, Symantec's chairman and CEO John W. Thompson, answered: 'Look at some of the market leaders from a few years ago which were focused on a single technology. Today they find their businesses stalled. Companies that specialise in firewalls today face low growth and few new customers. If you close your eyes to the emerging threat landscape your ability to service customers is limited. The nature of today's threats means that antivirus technology alone is not enough; you need a combination of tightly integrated technologies operating at each tier of the network'. Another fundamentals behind this strategy can be traced in the words of Symantec officials on their competitiveness, presented at the beginning of this essay.
The second successful rapid growth strategy is mass market development strategy which involves reconfiguring a manufactured product that changes expectations revealing a new, mass market potential. The potential market needs to be developed over time and regulatory, cultural, transportational, production and cost barriers need to be overcome, as the potential market becomes known to the firm, it must consolidate it and keep out potential entrants. The main implementation methods are reduction of costs and prices to appeal to a mass market and using aggressive marketing strategies.
The third is increasing value to select customers strategy and maximize their profits on selected customers. The fourth strategy is knows as the distributions innovation strategy which can be used by the newcomers to the industry to break into the market segments which have been underserved by the incumbents. The already existing companies in this market area dominate some channels and they do not want to break the existing relations by introducing new channels.
This refers to international markets and a new company trying to enter it and distribution innovations may depend on facilitating technical change such as credit card usage, efficient postal systems, telephone penetration, and Internet access. The fundamental point for implementing this strategy is understanding the weaknesses of the operations and services of already existing companies in this very market segments and then exploiting existing channels them with innovation and adjusting for the possible mistakes.
The fifth, or the acquisition and consolidation strategy, can be pursued in fragmented industries composed of numerous firms. Industry deregulation and innovation create market disequilibrium that encourages acquisition and consolidation because deregulation increases competition and weakens many firms, that may merge to reduce costs and to increase their market power. Innovations in technology or operating methods can create untapped scale economies in specific functions that firms pursue through consolidation after acquisition. This strategy was successfully applied by Symantec lately and thus deserves consideration.
The first step is to develop new business model and acquisition target profile by identifying sources of scale economies in the industry; defining functions to integrate, to decentralize, to outsource, and insource after acquisitions, developing a profile of ideal acquisition targets; making acquisitions early to obtain choice picks and lower prices; benchmarking post-acquisition rub-off benefits.
The second step in the acquisition and consolidation strategy is refocusing acquisitions to fit new business model by: integrating functions that have scale economies; retaining management talent in acquired companies or bringing in specialized talent; decentralizing functions where acquisitions have an edge; outsourcing functions where parent and acquisition have limited resources; insourcing functions where firm has an edge that were previously outsourced because of small scale; investing in human resources and infrastructure to improve productivity; extending new business model to acquisitions; refocusing acquisitions on market growth segments; developing and cross-selling related products and services.
The final stage is to further enhance acquisition capabilities of parent by: using new technologies to manage larger volume; targeting and developing relationships with larger suppliers and customers; elevating role of investor relations and providing forward looking information; investing in more acquisitions with greater capital resources of parent. When implementing this strategy, it is vitally important to keep strong investor relations and upgrade all the information for the financial community to maintain their interest in the company.
All the growth strategies are supported by scale, scope and/or time-based advantages and each strategy has its' own mix of the multiple advantages. Scale advantages refer to lower unit costs that occur when increasing the volumes of production/services as well as higher prices permitted by stronger market influence and stronger brand name, this also allows to exploit purchasing economies and satisfaction of larger customers' needs. The scope advantages relate to domain of the firm's customer, market, product, geographic, and technology segments and change in it which allows to shift the shared cost structure, customer benefits such as bundling and interoperability, and firm growth prospects tied to growth of the underlying segments. Time-based advantages encompass first mover effects, such as wider choice of resources and longer time to learn or build a reputation, as well as benefits associated with reduced cycle time, and quicker diffusion. To make a recapitulation, Symantec's recent corporate strategy possesses fundamentals of proliferation, mass market development, acquisition and consolidation strategies and they are recapitulated in Table 1.
Table 1. Sources of Advantages Within Symantec's Growth Strategies.
Strategy
Source of advantage
Scale
Scope
Time
Product Proliferation
Low unit production anddistribution costs, global demand
Consistency and umbrella brand across products; Cross-selling products and markets
Early domination of product category, quick product development and diffusion
Mass Market Development
Reconfigure product to have mass market demand
Broaden geographic scope; Outsource functions to reduce costs and increase capacity
Develop policies that travel; Use alliances to hasten international expansion
Acquisition and Consolidation
Capture scale economies in various functions enabled with larger firm size after acquisition; Develop relationships with larger buyers and suppliers
Reorient acquisition toward growth market segments; Reevaluate outsourcing decisions in all functions after acquisition; Cross-sell products and markets across acquisitions; Invest in new technologies that help to manage larger firm.
Start integration process early to hasten returns from acquisitions.
Along with product proliferation and mass market development strategies, the acquisition and consolidation strategy plays a vital role and is articulated in company literature. 'One cornerstone of Symantec's strategy is the pursuit of acquisitions as a way to supplement its in-house product development in the three major categories of development tools, utilities and productivity applications'. Since late 1989, Symantec has acquired more than 22 software companies. 'Mergers and acquisitions (M&a) is an important business process for the company in moving toward its goals. Symantec combines with other companies that have complementary strengths to our own. By combining, Symantec can do more than either company could do on its own. The combined entity becomes a more attractive long-term partner for our customers'. Furthermore, the comment on Symantec's latest integration with Veritas is that it will make the corporation more diversifiable, thus reducing unique risks due to volatile demand and less vulnerable to incoming Microsoft's move into the segment market where Symantec competes.
The major obstacles that Symantec managers face when planning the acquisition, are the market risk, especially in emerging markets with rapidly changing competitive landscapes which makes the matter of whether the customer will buy the product questionable; the product risk with increasingly complex development challenges and shortened product life cycles — will the product work properly; and finally, the people risk because the entrepreneurial challenge is often far different from that of a more mature software company — will the acquired talent stay on hand, and do they truly understand the market and technology challenges they face? In order to evaluate the possible acquisition precisely and then carry it out property, Symantec managers have developed their acquisition philosophy, which possesses the following general points: partner with companies that are best in their class; remember that this is a selling process from the first conversation with the acquisition prospects through the close of the deal, thus just keep selling; be open and respectful of the ideas and processes developed by partner; manage the people issues in acquisition aggressively and candidly. As for the financial goals, they are set: ensure that the financial analysis of the merger becomes the budget for the new group and sustain revenue momentum during the integration process.
With the years of experience, Symantec has developed its' acquisition strategy into a disciplined approach. The first step is prospecting the acquisition deal with includes deal desirability and feasibility review. The second stage is scrubbing which implies detailed due diligence and announcement preparation. Finally, the integration stage encompasses building working relationships. The driving factor for the success of the Symantec's acquisition strategy is that the analysis does not stop after the acquisition date, but actual performance after acquisition is monitored thoroughly and compared to the predicted projections. This post-deal analysis makes it possible for Symantec to improve the future integrations.
When asked what has made the company so successful within a very limited range of time, CEO Gordon Eubanks continues to stress the importance of M&a and the process they have developed: "Every major software company that has been successful has used acquisitions to complement its growth development. It is a critical part of this industry. We're not just dealmakers…we recognized this early on and we've tried to create a core competency in M&a by formalizing the process."
References
Benjamin Gomes-Casseres, "Do You Really Have an Alliance Strategy?" Strategy & Leadership, v26:4 Sep-Oct 1998, 6-11
Bhide a. 1999. The Origin and Evolution of New Businesses. Oxford University Press: Oxford, UK.
Briance Mascarenhas and Arun Kumaraswamy, Five Strategies for Rapid Firm Growth and How to Implement Them, Managerial and Decision Economics, 23, 2002, pp. 317-330.
BusinessWeek Online, Symantec's Thompson: "I Can't Wait to Compete…," Friday March 11, 3:58 PM ET, by Sarah Lacy in San Mateo, Calif., with Steve Hamm in New York
Computing Canada, Sept 14, 1998, Kevin Restivo, http://www.findarticles.com/p/articles/mi_m0CGC/is_n34_v24/ai_21121679
Dan Neel, Symantec's Expected Acquisition of Veritas Reflects Changes in the Security Game, http://www.itutilitypipeline.com/news/55800364
Data available at http://phx.corporate-ir.net/phoenix.zhtml?c=89422&p=irol-homeprofile
Edward B. Roberts and Wenyun Kathy Liu, "Ally or Acquire? How Technology Leaders Decide," MIT Sloan Management Review, v43:1, Fall 2001, 26-34
From the Symantec web page Symantec Backgrounder in the News & Information section on May 11, 1996.
Gary Hamel and C.K. Prahalad, "The Core Competence of the Corporation," Harvard Business Review, May-Jun 1990
Georg von Krogh and Michael Cusumano, "Three Strategies for Managing Fast Growth," MIT Sloan Management Review, v42:2, Winter 2001, 53-61
Gertz D, Baptista JPA. 1995. Grow to be Great. The Free Press: New York.
Grundy, Tony (Author). Gurus on Business Strategy. London, GBR: Thorogood, 2003. p 5.
Harvard Management Update. 1996. The Latest thinking on Growth, No. U9606B. http://biz.yahoo.com/bizwk/050311/b3925093mz063_1.html
Iain Thompson, Security: The Bigger Picture, available at http://www.vnunet.com/analysis/1157848
Industry Analysis a la Michael Porter, Fred Nickols, 2000, available at http://home.att.net/~nickols/five_forces.htm
Jeanne M. Liedtka, "Linking Strategic Thinking with Strategic Planning," Strategy & Leadership, v26:4 Sep-Oct 1998, 30-35
John G. Lynch and Barbara Lind, "Escaping Merger & Acquisition Madness," Strategy & Leadership, v30:2 2002, 5-12
Lawrence M. Fisher, "Symantec's Strategy-Based Transformation," Strategy+Business, Issue 30, Spring 2003, 80-89
Marco Iansiti, F. Warren McFarlan, and George Westerman, "Leveraging the Incumbent's Advantage," MIT Sloan Management Review, v44:4, Summer 2003, 58-66
Michael E. Porter, "Corporate Strategy: the State of Strategic Thinking," Economist, May 23, 1998, 21-22, 27-28
Michael F. Kipp, "The Challenges of Strategy: Seven Lessons," Strategy & Leadership, v27:1 Jan-Feb 1999, 32-33
Orit Gadiesh, Charles Ormiston, and Sam Rovit, "Achieving an M&a's Strategic Goals at Maximum Speed for Maximum Value," Strategy & Leadership, v31:3 2003, 35-41
Pegi Panfely and Leigh-Ann Sonnier, "Learning from Best Practices in Strategic Planning," Strategy & Leadership, v24:5 Sep-Oct 1996, 48
Sarah Kaplan and Eric D. Beinhocker, "The Real Value of Strategic Planning," MIT Sloan Management Review, Winter 2003, 71-76
Symantec Corporation: Acquiring Entrepreneurial Companies, Graduate School of Business, Stanford University, Case Number SM-27, March, 9, 2001.
Symantec, Annual Review, 2004, available at http://media.corporate-ir.net/media_files/irol/89/89422/FileUpload/Symantec_2004_AnnualReport.pdf
Symantec, McAfee Launch Enterprise Anti-Spyware Tools at RSA, http://www.techweb.com/wire/security/60400657,Gregg Keizer, TechWeb News
Symantec's strategy shift, Paul Roberts, http://reseller.co.nz/news.nsf/UNID/4B973C5635DA18C8CC256FAA000825C7
Harvard Management Update. 1996. The Latest thinking on Growth, No. U9606B.
Gertz D, Baptista JPA. 1995. Grow to be Great. The Free Press: New York.
Bhide a. 1999. The Origin and Evolution of New Businesses. Oxford University Press: Oxford, UK.
Data available at http://phx.corporate-ir.net/phoenix.zhtml?c=89422&p=irol-homeprofile
Symantec, Annual Review, 2004, available at http://media.corporate-ir.net/media_files/irol/89/89422/FileUpload/Symantec_2004_AnnualReport.pdf
Grundy, Tony (Author). Gurus on Business Strategy. London, GBR: Thorogood, 2003. p 5.
Industry Analysis a la Michael Porter, Fred Nickols, 2000, available at http://home.att.net/~nickols/five_forces.htm
Briance Mascarenhas and Arun Kumaraswamy, Five Strategies for Rapid Firm Growth and How to Implement Them, Managerial and Decision Economics, 23, 2002, pp. 317-330.
Iain Thompson, Security: The Bigger Picture, available at http://www.vnunet.com/analysis/1157848
From the Symantec web page Symantec Backgrounder in the News & Information section on May 11, 1996.
BusinessWeek Online, Symantec's Thompson: "I Can't Wait to Compete…," Friday March 11, 3:58 PM ET, by Sarah Lacy in San Mateo, Calif., with Steve Hamm in New York
http://biz.yahoo.com/bizwk/050311/b3925093mz063_1.html
Symantec Corporation: Acquiring Entrepreneurial Companies, Graduate School of Business, Stanford University, Case Number SM-27, March, 9, 2001.
---
Are you busy and do not have time to handle your assignment? Are you scared that your paper will not make the grade? Do you have responsibilities that may hinder you from turning in your assignment on time? Are you tired and can barely handle your assignment? Are your grades inconsistent?
Whichever your reason is, it is valid! You can get professional academic help from our service at affordable rates. We have a team of professional academic writers who can handle all your assignments.
Plagiarism free papers
Timely delivery
Any deadline
Skilled, Experienced Native English Writers
Subject-relevant academic writer
Adherence to paper instructions
Ability to tackle bulk assignments
Reasonable prices
24/7 Customer Support
Get superb grades consistently
Online Academic Help With Different Subjects
Literature
Students barely have time to read. We got you! Have your literature essay or book review written without having the hassle of reading the book. You can get your literature paper custom-written for you by our literature specialists.
Finance
Do you struggle with finance? No need to torture yourself if finance is not your cup of tea. You can order your finance paper from our academic writing service and get 100% original work from competent finance experts.
Computer science
Computer science is a tough subject. Fortunately, our computer science experts are up to the match. No need to stress and have sleepless nights. Our academic writers will tackle all your computer science assignments and deliver them on time. Let us handle all your python, java, ruby, JavaScript, php , C+ assignments!
Psychology
While psychology may be an interesting subject, you may lack sufficient time to handle your assignments. Don't despair; by using our academic writing service, you can be assured of perfect grades. Moreover, your grades will be consistent.
Engineering
Engineering is quite a demanding subject. Students face a lot of pressure and barely have enough time to do what they love to do. Our academic writing service got you covered! Our engineering specialists follow the paper instructions and ensure timely delivery of the paper.
Nursing
In the nursing course, you may have difficulties with literature reviews, annotated bibliographies, critical essays, and other assignments. Our nursing assignment writers will offer you professional nursing paper help at low prices.
Sociology
Truth be told, sociology papers can be quite exhausting. Our academic writing service relieves you of fatigue, pressure, and stress. You can relax and have peace of mind as our academic writers handle your sociology assignment.
Business
We take pride in having some of the best business writers in the industry. Our business writers have a lot of experience in the field. They are reliable, and you can be assured of a high-grade paper. They are able to handle business papers of any subject, length, deadline, and difficulty!
Statistics
We boast of having some of the most experienced statistics experts in the industry. Our statistics experts have diverse skills, expertise, and knowledge to handle any kind of assignment. They have access to all kinds of software to get your assignment done.
Law
Writing a law essay may prove to be an insurmountable obstacle, especially when you need to know the peculiarities of the legislative framework. Take advantage of our top-notch law specialists and get superb grades and 100% satisfaction.
What discipline/subjects do you deal in?
We have highlighted some of the most popular subjects we handle above. Those are just a tip of the iceberg. We deal in all academic disciplines since our writers are as diverse. They have been drawn from across all disciplines, and orders are assigned to those writers believed to be the best in the field. In a nutshell, there is no task we cannot handle; all you need to do is place your order with us. As long as your instructions are clear, just trust we shall deliver irrespective of the discipline.
Are your writers competent enough to handle my paper?
Our essay writers are graduates with bachelor's, masters, Ph.D., and doctorate degrees in various subjects. The minimum requirement to be an essay writer with our essay writing service is to have a college degree. All our academic writers have a minimum of two years of academic writing. We have a stringent recruitment process to ensure that we get only the most competent essay writers in the industry. We also ensure that the writers are handsomely compensated for their value. The majority of our writers are native English speakers. As such, the fluency of language and grammar is impeccable.
What if I don't like the paper?
There is a very low likelihood that you won't like the paper.
Reasons being:
When assigning your order, we match the paper's discipline with the writer's field/specialization. Since all our writers are graduates, we match the paper's subject with the field the writer studied. For instance, if it's a nursing paper, only a nursing graduate and writer will handle it. Furthermore, all our writers have academic writing experience and top-notch research skills.
We have a quality assurance that reviews the paper before it gets to you. As such, we ensure that you get a paper that meets the required standard and will most definitely make the grade.
In the event that you don't like your paper:
The writer will revise the paper up to your pleasing. You have unlimited revisions. You simply need to highlight what specifically you don't like about the paper, and the writer will make the amendments. The paper will be revised until you are satisfied. Revisions are free of charge
We will have a different writer write the paper from scratch.
Last resort, if the above does not work, we will refund your money.
Will the professor find out I didn't write the paper myself?
Not at all. All papers are written from scratch. There is no way your tutor or instructor will realize that you did not write the paper yourself. In fact, we recommend using our assignment help services for consistent results.
What if the paper is plagiarized?
We check all papers for plagiarism before we submit them. We use powerful plagiarism checking software such as SafeAssign, LopesWrite, and Turnitin. We also upload the plagiarism report so that you can review it. We understand that plagiarism is academic suicide. We would not take the risk of submitting plagiarized work and jeopardize your academic journey. Furthermore, we do not sell or use prewritten papers, and each paper is written from scratch.
When will I get my paper?
You determine when you get the paper by setting the deadline when placing the order. All papers are delivered within the deadline. We are well aware that we operate in a time-sensitive industry. As such, we have laid out strategies to ensure that the client receives the paper on time and they never miss the deadline. We understand that papers that are submitted late have some points deducted. We do not want you to miss any points due to late submission. We work on beating deadlines by huge margins in order to ensure that you have ample time to review the paper before you submit it.
Will anyone find out that I used your services?
We have a privacy and confidentiality policy that guides our work. We NEVER share any customer information with third parties. Noone will ever know that you used our assignment help services. It's only between you and us. We are bound by our policies to protect the customer's identity and information. All your information, such as your names, phone number, email, order information, and so on, are protected. We have robust security systems that ensure that your data is protected. Hacking our systems is close to impossible, and it has never happened.
How our Assignment  Help Service Works
You fill all the paper instructions in the order form. Make sure you include all the helpful materials so that our academic writers can deliver the perfect paper. It will also help to eliminate unnecessary revisions.
2.      Pay for the order
Proceed to pay for the paper so that it can be assigned to one of our expert academic writers. The paper subject is matched with the writer's area of specialization.
3.      Track the progress
You communicate with the writer and know about the progress of the paper. The client can ask the writer for drafts of the paper. The client can upload extra material and include additional instructions from the lecturer. Receive a paper.
4.      Download the paper
The paper is sent to your email and uploaded to your personal account. You also get a plagiarism report attached to your paper.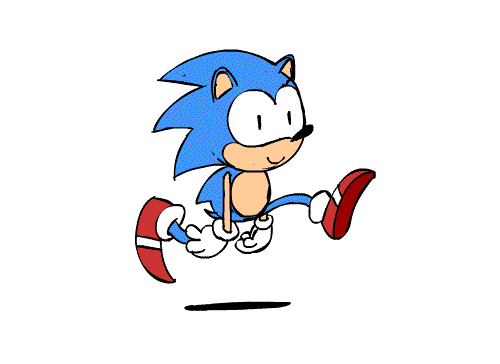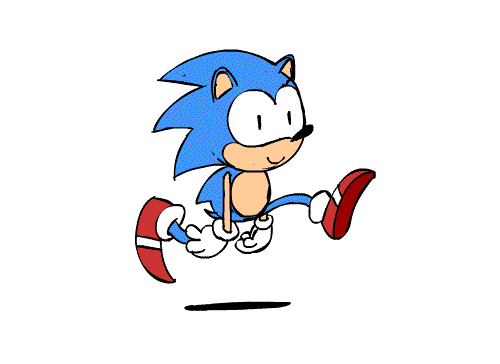 PLACE THIS ORDER OR A SIMILAR ORDER WITH US TODAY!!!
---