Postmodern Lit.
An Analysis of the Postmodern Short Story
Robert Coover's "Going for a Beer" passes like a dream: the faint perceptions of a man who does not know if he is coming or going — or as Coover puts it, whether he has achieved an "orgasm" or not — in the midst of various connections and misconnections to an assortment of characters. At the end, his life is over and all we seem to understand of it is that he lived as though on the periphery of his own life, barely cognizant of the reality around him. As an example of postmodern literature, Coover's short story illustrates the clueless emptiness at the heart of the postmodern — the real "modern" who has lost all sense of identity, purpose, character, proportion and exists as though in a haze, distorted, fragmented, and drugged. This paper will analyze the short story from the perspective of postmodern theory and illustrate how and why and the postmodern author attempts to depict a world that is anything but cognizant.
In a sense, the postmodern short story illustrates the principle that there is no principle — its meaning is that there is no meaning, at least not in modern man. Yet, the postmodern story teller, whether Coover, or John Barth, or Donald Barthelme, or any of the magical realists who write in the same vein as the fabulators, is not quite content to simply underline a lack of objectivity in the modernist. What he does, rather, is impose a haunting vision of something more that seems to skulk on the edge of the postmodern consciousness — much like the "ragged figure who moves from tree to tree" (2) in Flannery O'Connor's Wise Blood.
As William Pritchard states, John Barth may be "our most ingenious practitioner of what Richard Poirier once termed the literature of self-parody. Every sentence he writes either looks at itself askance or ushers in a following sentence that will perform the task." Yet, Pritchard acknowledges, there is something in Barth that turns away the average idle reader: there is something of substance in the postmodernist's prose stylings, something darkly pessimistic about the modern world, something much like that something that exists as an unspoken (but keenly felt) irony in Coover's "Beer" — a sense that something is missing from the modern world.
That something may best be described by the fabulators — or the magical realists as they have since come to be called — a kind of genre of postmodern literary spirituality. Wendy Faris defines magical realism as the combination of "realism and the fantastic so that the marvelous seems to grow organically within the ordinary, blurring the distinction between them… [including] different cultural traditions… [and reflecting] the hybrid nature of much postcolonial society" (1). Faris finds magical realism to exist at the crossroads of modernism and post-modernism, as a kind of fairy-tale reminder of existence that exists: "Because it reports events that it does not empirically verify" the narrative voice of magical realism is of an "uncertain origin," and considered "defocalized" (3). Part of the purpose of such defocalization is to enable the reader to escape the realism of the novel's world and enter into a kind of interplay with the mysteries of the world that are not and have not been resolved by realists. Magical realism, as Faris notes (or fabulation as Robert Scholes calls it), has remystified the world through its literature in the West. This is how the postmodern author depicts his world. But let us look at the why.
In Donald Barthelme's "Margins," for example, one is struck by the conversation between Edward and Carl that begins the narrative: it is an explanation of the meaning of margins and Edward is giving it to Carl. Carl fails to believe a word of it — and from the very word go we have a world in which one half of it swears that the other half is, essentially, full of it. This would at first, according to postmodernist theory, seem to be the postmodernist calling out the modern (whose supposed objectivity is anything but), and yet, on second sight, it appears that there may be more to Edward's rule on margins than Carl is willing to admit, and that, in a moment somewhat reminiscent of Euthyphro, Edward engages Carl in a Socratic conversation, in which they both take turns leading and following and calling the other out (and even exchanging positions entirely), but never really letting the conversation flourish to any point. In fact, the narrative suddenly and judiciously ends in mutual slapping — a point that may be meditated upon:
If neither Edward nor Carl will permit the other to find what he is seeking or receive what he is asking, the only remaining impulse (when communication breaks down) is violence. Edward Albee perceives exactly this in his Who's Afraid of Virginia Woolf? when he states: "When people can't abide things as they are, when they can't abide the present, they do one of two things … either they … either they turn to a contemplation of the past … Or they set about to … alter the future. And when you want to change something … YOU BANG! BANG! BANG! BANG!" If the postmodern short story is about anything, it is about the inability to communicate or construct a meaningful narrative. Just as in a Barth opening monologue, or in Coover's "Beer," the meaning is left out — it is obscene.
And, yet, postmodern theory cannot be dismissed so carelessly. It operates in an ironic fashion: the postmodern sense of humor is full of a kind of mirth, for it knows that there is joke lurking under the skin of the story — getting the joke depends wholly upon whether one is able to critically assess the modern world and find it wanting. Once such a function is performed, one is ripe for setting down with a postmodern humorist and enjoying both a fine, joking narrative as well as a sadly evocative swan song — as though deep down both reader and writer know that somehow the world has lost its soul and that even if the Absurdists succor themselves with absurdity, the postmodernist cannot quite sink to such a level — for he still insists upon a kind of inspirational beauty. It is this beauty (or lack of) that is the impetus to sympathy in Coover's "Beer." It is this beauty that makes Barth so unreadably-readable. There is something in them.
Or we may consider the postmodernist to be even more spiritual than is first implied. If we look at Wilson Harris' Palace of the Peacock, we find a world that is ready to rise above itself: As Tuulen Haiven observes, "Harris' characters spend the book letting go of their physical existence — perhaps that is how the book must be read too, by letting go of the security of comprehension and the need to 'get' it in a physical (mental) sense." In this way, Harris rejects the Enlightenment doctrine that is so explicitly rational, and extends his grasp beyond his reach (as Browning said one should do "or what's a heaven for?") to find that real spirituality that was lost when the old world ended and the new modern world began. Victoria Toliver attempts to emphasize the role of spirituality in the postmodern: for her it is a matter of spiritualizing the world without limitation. Harris' work, she tells us, is concerned with "the womb of space: the cross-cultural imagination" (Toliver 173). The language Toliver uses is especially interesting: "womb of space," for example, is a kind of transcendent phrase that implies concepts of both birth and eternity. Postmodernism, and magical realism especially, may be at root religious: its theme encompasses birth into eternity — or, the life of soul, and how it may come at last into a union with what cannot be called anything less than the everlasting.
To illustrate this principle, one may look Gabriel Garcia Marquez's short story "A Very Old Man with Enormous Wings." If we place it within the context of postmodernist theory, it is difficult to say whether or not Marquez's Old Man with Wings is an angel — for in the traditional sense of angelic forms he does not correspond — yet, he is certainly not human. As a postmodern would have it, there is no explanation for his existence: he simply exists and is accepted by all around. His presence may seem out of the ordinary to the reader — but in the postmodern world, everything is seemingly extraordinary and therefore to be expected, or at the very least, accepted. Of course, there is something other worldly about Marquez's old man — and it is this something that is a hint to us as we ponder our relation to him. It seems that he is a kind of humanization of the angelic life — or a reflection of humanity (with all of its mortality) placed onto an angel. In either case, there is some of him in us, and some of us in him — in short, we must wonder whether we in all our humanity do not contain something of the angelic form in us. We might call it a soul, perhaps?
By treating of the supernatural as though it were real and commonplace — Marquez introduces a theme of hierarchical nature (which implicitly associates selflessness with love and a higher order). But this theme is met at the same time with selfishness on the part of the people. The two worlds — one of transcendental virtue (of which the "angel" shows one — "patience" (Marquez, 1968, p. 4) — and one of pure self-interest, exercised by Elisenda, who charges the crowds to see the "attraction") — clash in a story, which Marquez tells us is for children. Children's stories usually carry with them some lesson. Therefore, we should ask ourselves, what is the lesson to be learned from Marquez's tale?
If we look to the priest, Father Gonzaga, for answers, we find little comfort. He reads his catechism — but does not teach us any lessons from it. Instead, he plays the perfect part of post-colonial bureaucracy: writing to his bishop for answers, waiting for that bishop to write on to Rome, waiting for Rome to review the case, etc. It even appears that Marquez has little use for the priest, saying of him only that he "held back the crowd's frivolity with formulas of maid-servant inspiration" (p. 4).
The crowd, however, does not want formulas: it wants to know what it all means: The priest cannot tell them, and finally the crowd abandons him and the Old Man for someone who can reinforce in them some sort of moral: the crowd listens to the story of the girl who was changed into a spider because she disobeyed her parents. The crowd accepts the story and the lesson that goes with it and goes away. The crowd has been reassured of the existence of transcendentals: but the proof came not from the patience exercised by the sickly "angel" but by the direct punishment of God, who in a "magical" way appears to say, "Here is what happens when you disobey." The humanized Old Man "angel" tells them nothing.
Our inability to treat creatures that are half human and half supernatural — as Father Gonzaga would no doubt agree that humans are (composed, as the catechism teaches, of body and soul) — shows the inhumanity with which we treat ourselves. The transcendental values that we lack are represented in the "angel" who appears all too human to the humans who lack that which would otherwise show them as possessing spirituality. No one in the tale is affected by the pitiful sight of the creature. Only the old woman appears to have any sense of wisdom concerning it — and her wisdom is simply to put it out of its misery as if it were a fatally-wounded dog. On the other hand, the "wisdom" of the old woman could be considered an ironic wisdom. Perhaps the old woman (being of that Old World, which belonged to the age of faith) realizes that the "angel" is a representation or reminder of the lack of spirituality that she and all the others possess, and that it is best gotten rid of: out of sight out of mind.
Out of sight, out of mind is exactly what Elisenda thinks as the "angel" finally takes wing and departs heavenward. Her thoughts do not travel heavenward with it, but rather stay dismally fixed to the trivialities of the here and now.
The same sort of mystical resolution coupled with mystical shunning is seen in another work that could be called postmodern, Mikhail Bulgakov's The Master and Margarita — a story in which the Devil himself comes to haunt Moscow — and, of course, no one believes he actually exists. Such denial of the otherworldly has an affect on the worldly, and to what degree it does may be gauged in any number of Barth's tales, even in one such as "Toga Party," where the old narrator finds himself for some inexplicable reason compelled to attend a social outing that holds little outward significance but inwardly shows more about the nature of man than one might first suspect.
In conclusion, the postmodern short story is a reaction to the emptiness of modernism and its complacent attitude regarding "objective" analysis of the world. Postmodern theory allows us to view the short story in a way that defies empirical analysis and compels the reader to suspend his disbelief. It extends to the vein of magical realism and allows the postmodern author to reveal a world that has been left out of modern life — a world that is brimming with life just below the surface, if only we will allow ourselves to see it.
Works Cited
Albee, Edward. Who's Afraid of Virginia Woolf? NY: Scribner, 2003. Print.
Barthelme, Donald. "Margins." Sixty Stories. NY: Penguin, 2003. Print.
Browning, Robert. "Andrea del Sarto." MobileReference. Web. 1 Dec 2011.
Coover, Robert. "Going for a Beer." The New Yorker. 2011. Web. 1 Dec 2011.
Faris, Wendy B. Ordinary Enchantments: Magical Realism and the Remystification of Narrative. Nashville, TN: Vanderbilt University Press, 2004. Print.
Haiven, Tuulen. "OT: The Palace of the Peacock — Guyana." 17 Sept 2009. Web. 1
Dec 2011.
Marquez, G.G. "A Very Old Man with Enormous Wings: A Tale for Children." Web. 1 Dec 2011.
O'Connor, Flannery. 3 by Flannery O'Connor. NY: Penguin, 1983. Print.
Pritchard, William. "Between Blam and Blooey." The New York Times. 1987. Web. 1
Dec 2011.
Toliver, Victoria. "Vodun Iconography in Wilson Harris's Palace of the Peacock.
Callaloo vol. 18. no. 1. 1995: 173-190. Print.
---
Are you busy and do not have time to handle your assignment? Are you scared that your paper will not make the grade? Do you have responsibilities that may hinder you from turning in your assignment on time? Are you tired and can barely handle your assignment? Are your grades inconsistent?
Whichever your reason is, it is valid! You can get professional academic help from our service at affordable rates. We have a team of professional academic writers who can handle all your assignments.
Plagiarism free papers
Timely delivery
Any deadline
Skilled, Experienced Native English Writers
Subject-relevant academic writer
Adherence to paper instructions
Ability to tackle bulk assignments
Reasonable prices
24/7 Customer Support
Get superb grades consistently
Online Academic Help With Different Subjects
Literature
Students barely have time to read. We got you! Have your literature essay or book review written without having the hassle of reading the book. You can get your literature paper custom-written for you by our literature specialists.
Finance
Do you struggle with finance? No need to torture yourself if finance is not your cup of tea. You can order your finance paper from our academic writing service and get 100% original work from competent finance experts.
Computer science
Computer science is a tough subject. Fortunately, our computer science experts are up to the match. No need to stress and have sleepless nights. Our academic writers will tackle all your computer science assignments and deliver them on time. Let us handle all your python, java, ruby, JavaScript, php , C+ assignments!
Psychology
While psychology may be an interesting subject, you may lack sufficient time to handle your assignments. Don't despair; by using our academic writing service, you can be assured of perfect grades. Moreover, your grades will be consistent.
Engineering
Engineering is quite a demanding subject. Students face a lot of pressure and barely have enough time to do what they love to do. Our academic writing service got you covered! Our engineering specialists follow the paper instructions and ensure timely delivery of the paper.
Nursing
In the nursing course, you may have difficulties with literature reviews, annotated bibliographies, critical essays, and other assignments. Our nursing assignment writers will offer you professional nursing paper help at low prices.
Sociology
Truth be told, sociology papers can be quite exhausting. Our academic writing service relieves you of fatigue, pressure, and stress. You can relax and have peace of mind as our academic writers handle your sociology assignment.
Business
We take pride in having some of the best business writers in the industry. Our business writers have a lot of experience in the field. They are reliable, and you can be assured of a high-grade paper. They are able to handle business papers of any subject, length, deadline, and difficulty!
Statistics
We boast of having some of the most experienced statistics experts in the industry. Our statistics experts have diverse skills, expertise, and knowledge to handle any kind of assignment. They have access to all kinds of software to get your assignment done.
Law
Writing a law essay may prove to be an insurmountable obstacle, especially when you need to know the peculiarities of the legislative framework. Take advantage of our top-notch law specialists and get superb grades and 100% satisfaction.
What discipline/subjects do you deal in?
We have highlighted some of the most popular subjects we handle above. Those are just a tip of the iceberg. We deal in all academic disciplines since our writers are as diverse. They have been drawn from across all disciplines, and orders are assigned to those writers believed to be the best in the field. In a nutshell, there is no task we cannot handle; all you need to do is place your order with us. As long as your instructions are clear, just trust we shall deliver irrespective of the discipline.
Are your writers competent enough to handle my paper?
Our essay writers are graduates with bachelor's, masters, Ph.D., and doctorate degrees in various subjects. The minimum requirement to be an essay writer with our essay writing service is to have a college degree. All our academic writers have a minimum of two years of academic writing. We have a stringent recruitment process to ensure that we get only the most competent essay writers in the industry. We also ensure that the writers are handsomely compensated for their value. The majority of our writers are native English speakers. As such, the fluency of language and grammar is impeccable.
What if I don't like the paper?
There is a very low likelihood that you won't like the paper.
Reasons being:
When assigning your order, we match the paper's discipline with the writer's field/specialization. Since all our writers are graduates, we match the paper's subject with the field the writer studied. For instance, if it's a nursing paper, only a nursing graduate and writer will handle it. Furthermore, all our writers have academic writing experience and top-notch research skills.
We have a quality assurance that reviews the paper before it gets to you. As such, we ensure that you get a paper that meets the required standard and will most definitely make the grade.
In the event that you don't like your paper:
The writer will revise the paper up to your pleasing. You have unlimited revisions. You simply need to highlight what specifically you don't like about the paper, and the writer will make the amendments. The paper will be revised until you are satisfied. Revisions are free of charge
We will have a different writer write the paper from scratch.
Last resort, if the above does not work, we will refund your money.
Will the professor find out I didn't write the paper myself?
Not at all. All papers are written from scratch. There is no way your tutor or instructor will realize that you did not write the paper yourself. In fact, we recommend using our assignment help services for consistent results.
What if the paper is plagiarized?
We check all papers for plagiarism before we submit them. We use powerful plagiarism checking software such as SafeAssign, LopesWrite, and Turnitin. We also upload the plagiarism report so that you can review it. We understand that plagiarism is academic suicide. We would not take the risk of submitting plagiarized work and jeopardize your academic journey. Furthermore, we do not sell or use prewritten papers, and each paper is written from scratch.
When will I get my paper?
You determine when you get the paper by setting the deadline when placing the order. All papers are delivered within the deadline. We are well aware that we operate in a time-sensitive industry. As such, we have laid out strategies to ensure that the client receives the paper on time and they never miss the deadline. We understand that papers that are submitted late have some points deducted. We do not want you to miss any points due to late submission. We work on beating deadlines by huge margins in order to ensure that you have ample time to review the paper before you submit it.
Will anyone find out that I used your services?
We have a privacy and confidentiality policy that guides our work. We NEVER share any customer information with third parties. Noone will ever know that you used our assignment help services. It's only between you and us. We are bound by our policies to protect the customer's identity and information. All your information, such as your names, phone number, email, order information, and so on, are protected. We have robust security systems that ensure that your data is protected. Hacking our systems is close to impossible, and it has never happened.
How our Assignment  Help Service Works
You fill all the paper instructions in the order form. Make sure you include all the helpful materials so that our academic writers can deliver the perfect paper. It will also help to eliminate unnecessary revisions.
2.      Pay for the order
Proceed to pay for the paper so that it can be assigned to one of our expert academic writers. The paper subject is matched with the writer's area of specialization.
3.      Track the progress
You communicate with the writer and know about the progress of the paper. The client can ask the writer for drafts of the paper. The client can upload extra material and include additional instructions from the lecturer. Receive a paper.
4.      Download the paper
The paper is sent to your email and uploaded to your personal account. You also get a plagiarism report attached to your paper.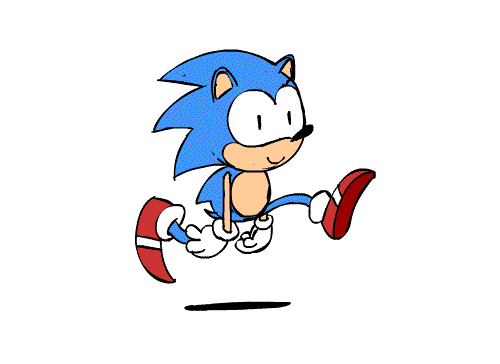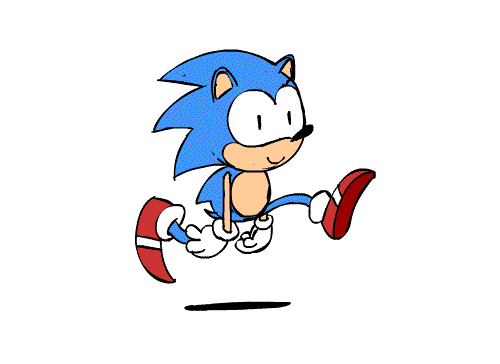 PLACE THIS ORDER OR A SIMILAR ORDER WITH US TODAY!!!
---