Advertising on Mars Bar
Marketing Proposal for the "Mars Bar Unlimited": "Energy of Life!"
Briefing.
In a suburb of Washington, D.C., there sits a modest, red-brick office building on a street with a number of similar buildings such as real estate agents, banks, doctors, law offices, construction companies, and other businesses typical of a residential community. The red-brick building in question, though, is a business owned and managed by two brothers now more than 70 years old, who are also assisted by their sister is this family-owned, privately held business. The nondescript building also holds some of the richest people in the United States and they got there largely by selling chocolate. According to Anderson (2004), the Mars family inherited the business from their father and grandfather. "The two brothers are sometimes seen walking up the street to a snack bar for lunch and then returning to work. They live not far from their business. The odd thing about this building is that there is no sign or other indication of the name or type of business located inside" (p. 37).
The ubiquitous quality of the company's product lines might suggest that the company's headquarters would make it popular as a tourist site such as featured by Hershey's with its "Hershey World" in Hershey, Pennsylvania. No, this approach is not for the leaders at Mars Incorporated and the company remains highly secretive about its operations. For instance, "Few people realize that this building is the international headquarters of the world's largest candy company — Mars, Incorporated. Almost everyone has used or seen its products. These include candy bars (3 Musketeers, Milky Way, Mars, M&M's, and Snickers), packaged foods (Uncle Ben's rice), and pet food" (Whiskas and Pedigree) (Anderson, 2004, p. 37).
Today, the company's primary business units are as shown in Table 1 below:
Table 1.
Mars Incorporated Primary Business Units.
Business Unit
Description
Snackfood
This unit is comprised of a number of leading snackfood brands, including M&M'S, Snickers, Mars and Twix.
Petcare
Waltham, the world's leading authority on pet care and nutrition, ensures that all the company's pet food products satisfy the pet owner's desire to provide nutrition as well as the pet's demand for great-tasting food with brands such as Whiskas and Pedigree.
Main Meal Foods
Although better known perhaps for its snack food lines, many of the company's products are main meal items, including Uncle Ben's (which was the world's first mass produced parboiled rice and is still a favorite) as well as pasta and sauces.
Drinks
The company's state-of-the-art vending systems, Klix and Flavia, allow consumer to purchase hot and cold drinks at both work and elsewhere
Information Technology
Mars also makes drink vending equipment and electronic automated payment systems" (Mars, Incorporated company profile, 2007, p. 2). The company states that its Information Services International (ISI) is its in-house it organization: "IT fundamentally supports everything we do, from buying raw materials to marketing finished products" (Mars: What do we do?, 2007, p. 2).
Source: Mars: What do we do?, 2007.
The classic Mars Bar famous the world over today got its start in the 1930s during a period new all types of sweet and chocolate bar were rapidly appearing on the market. In this regard, Bowlby (2001) attributes the quick success of this candy bar to "the inevitability of packaging and the meteoric rise of the Mars Bar launched in 1933" (p. 129). The choice of a name for the Mars product was clearly influenced by the market in which the company was competing. In 1933, British confectionery manufacturers were struggling to keep pace with their American counterparts in coining catchy names for their candy bar lines, and an assortment of these shows what Mars was up against: Angel food, Three Deckers, Bumpers, Hu-Ha, Jakko, Punch, Scrum, Foozely Boo, Rip, Nutzipan, Chumps, Eccos, Choccos, King, Happy Day, Nutz and Humpty! (Bowlby, 2001).
Although the company is privately held, Yahoo Finance! maintains a current business profile for it that states, disingenuously: "Mars knows chocolate sales are nothing to snicker at. The company makes such worldwide favorites as M&M's, Snickers, and the Mars bar" (Mars, Incorporated Company Profile, 2007, p. 1). The company other product lines include:
Musketeers
Dove
Milky Way
Skittles
Twix
Starburst
Combos
Kudos
Uncle Ben's Rice;
Pedigree
Sheba
Whiskas
As noted above, the company is owned and operated by the two brothers and sister whose success rivals that of virtually any other industry today: "The Mars family (including siblings and retired company CEO Forrest Mars Jr., chairman John Franklyn Mars [age 70 years], and VP Jacqueline Badger Mars) owns the highly secretive firm, making the family one of the richest in the United States" (Mars, Incorporated company profile, 2007, p. 3).
Some financial highlights and key executive information is provided in Tables 2 and 3 below.
Table 2.
Financial highlights for Mars Incorporated as of 2007.
Financial Highlights
Metric
Fiscal Year End:
December
Revenue (2005):
00 M
Revenue Growth (1 yr):
Employees (2005):
Employee Growth (1 yr):
Source: Yahoo! Finance, 2007.
Table 3.
Key Executives, Industry Information and Top Competitors for Mars Incorporated.
Category
Mars Incorporated
Key Executives
Chairman: John Franklyn Mars
President: Paul S. Michaels
VP, Treasurer, and CFO R.E. Barnes
Industry Information
Sector: Consumer Goods
Industry: Confectioners
Competitors
Cadbury Schweppes plc
The Hershey Company
Nestle
Source: Yahoo! Finance (2007) and Hoover's (2007).
II. Situation Analysis.
Today Mars Incorporated is an $18-billion business competing in more than 100 countries (Mars: About us, 2007). The company's brands extend across the entire range of consumer products and it commands a leading position in each. According to its corporate literature, the company competes with other international giants such as Hershey and Nestle and with many local candy companies around the world. It has annual sales of about $15 billion, 30,000 employees, and offices in more than 60 countries (Anderson, 2004) and marketing in over one hundred countries on five continents (Mars: About us, 2007). Likewise, the company' corporate literature also proudly notes that, "Mars is a leader in each of its main businesses. Many Mars brands are among the category leaders" (Mars: What do we do?, 2007).
PESTLE Analysis.
This type of analysis is used to examine factors external to a company that can reasonably be expected to affect it in the future.
Political. Because the company competes in more than 100 countries around the world, it is highly subject to changes in political regimens in developing nations where deficient corporate governance and rampant corruption remain significant problems; as noted further below, the company is also vulnerable to unpredictable terrorist attacks on Western interests at home and abroad.
Economic. The company's financial performance appears to remain robust; the company recorded revenues of $17 billion (estimate) during the fiscal year ended December 2003, an increase of 4.9% (estimate) over 2002 (Datamonitor, 2007).
Sociological. Mars is well situated to take advantage of a well-known fact: people the world over love the taste of chocolate and its consumption continues to increase in virtually every country where people can afford it. In this regard, the company's promotional online literature proudly notes that, "Only in the last hundred years have snackfoods become the universally popular products they are today. Mars snackfood brands are among the world's best-loved and most widely available confectionery products, with M&M'S, Mars, Milky Way, Snickers and Twix among those at the top – and in ice cream versions too. Confectionery tastes great, but it is reassuring to know that Mars snackfoods have real food value that adds interest and variety to a normal balanced diet" (What do we do?, 2007, p. 4).
This is not just so much corporate hype either. According to Hui-Lin, Hwa, and Zheng (2001), "The joys of milk flakes, chew bars and energy balls are the stuff of dreams. These dreams translate into an annual consumption of more than a million tons of processed chocolate, with the Swiss leading at about 10 kg per capita, and a USS$13 billion industry in the United States alone" (p. 1).
One of the sociological factors influencing the company's marketing decisions today in the growing Asian market include the fact that the Japanese have not been very receptive to imported chocolates in recent years. For instance, Hui-Lin and his colleagues (2001) emphasize that, "Internationally renowned chocolate makers from Belgium, Switzerland and the Netherlands have had little success in the Japanese market, with the share of foreign chocolates stagnant at around 10 per cent.5 in 1999, Japan bought 16,261 tons of foreign chocolates, while consuming 200,600 tons of domestic chocolates" (p. 2).
Chocolate production by foreign companies under license in Japan have also been relatively unsuccessful for most players. For example, during the early 1970s, the existing market leader in Japan's confectionery industry at the time, Meiji Seika Kaisha, Ltd., gave up on its venture with Swiss Jacobs Suchard after just a few years because it was unprofitable; in fact, the only major foreign chocolate currently manufactured in Japan is Mars Incorporated's Kit Kat bar, but even this candy bar is sold in a much smaller package than in other countries. "Given such preferential consumer demand, most chocolate production is done within the country" (Hui-lin et al., 2001, p. 3).
Technological. Fuji Oil, Nestle and Mars are the only three companies among the top ten chocolate assignees with patents in all relevant patent classes as shown in Table 4 below.
Table 4.
Mars Incorporated Patent Classes: Top Chocolate Technologies and Subtechnologies.
Source: Hui-Lin et al., 2001, p. 8.
With 5 patents each in class A23G 1/18 (Apparatus for conditioning chocolate masses for molding,) Mars, and Carle & Montanari S.p.A. enjoy equal standing; this class is currently dominated by just four competitors, and covers apparatus for conditioning chocolate masses for molding. The other two companies are Meiji and Procter & Gamble with 3 and 2 patents respectively (Hui-lin et al., 2001). Among the top ten patent assignees, Mars and Meiji, having patents in nine of out the top ten technologies in chocolate manufacturing, are the best covered (Hui-lin et al., 2001). These authors maintain that the secret to successful technology planning for Mars and its competitor lies in patent mapping. "Patent Mapping assists in assessing the technological capability of an organization. It serves as a critical starting point for in-depth researches. It also serves as a novel analytical tool for SWOT, Porter's 5 Forces model and the likes. Each patent map reveals a unique aspect of any given technology" (Hui-Lin et al., 2001, p. 6).
When taken in combination, such maps provide policymakers with a powerful analytical tool that can help them better:
Understand the overall state of a technological field
Identify technological activities, pace and trends
Recognize licensing opportunities
Understand characteristics of potential collaborator or competitor
Visualize various paths for development (Hui-Lin et al., 2001).
Legal. None identified.
Environmental. The company is well-known for its proactive stance towards environmental issues, particularly those that may affect its own bottom line. For example, in response to recent cocoa crop failures, the company began working with the Smithsonian Institution to organize the First International Workshop on Sustainable Cocoa Farming (Mars: Cocoa sustainability, 2006). The workshop was held in Panama in 1998 and featured a select group of ornithologists, plant scientists, environmental advocates and chocolate industry scientists that advocated the ideal that cocoa grown within a biologically diverse and environmentally sustainable agricultural system is capable of providing long-term economic, social, and environmental benefits to the millions of smallholder farmers who are uniquely suited to cultivate cocoa (Mars: Cocoa sustainability, 2006). The consensus statement developed at the conference remain in effect to guide efforts by Mars, as well as other members of the chocolate industry, to overcome the challenges facing the cocoa farmers and to better realize the many benefits of the crop; to this end, the principles adopted at the Panama Conference stipulate that a sustainable, biologically diverse system of growing cocoa will:
Be based on cocoa grown under a diverse shade canopy in a manner that sustains as much biological diversity as is consistent with economically viable yields of cocoa and other products for farmers.
Use constructive partnerships that involve all stakeholders with special emphasis on small farmers.
Build effective policy frameworks to support these partnerships and address the particular needs of small farmers for generations to come.
Encourage future cocoa production that rehabilitates agricultural lands and forms part of a strategy to preserve remnant forests and develop habitat corridors.
Maximize the judicious use of biological control techniques for integrated management of pests, disease, and other low input management systems.
In sum, the company states that, "The principles developed at the conference continue to guide efforts by Mars and our industry partners. Mars continues to be a leader in cocoa sustainability research" (Mars: Cocoa sustainability, 2006, p. 3).
SWOT Analysis.
In contrast to the external factors that can affect a company's performance, the purpose of a SWOT analysis is to isolate key issues and to facilitate a strategic approach in terms of both internal and external factors. The SWOT analysis is used to identify the strengths, weaknesses, opportunities, and threats related to the situation. For this purpose, strengths are positive aspects internal to the entity; weaknesses are negative aspects internal to the entity; opportunities are positive aspects external to the entity and possible threats are negative aspects external to the entity (Morrison, 2003) and these areas are applied to Mars below.
Strengths:
Strong brand name recognition among the new candy bar's targeted market.
Efficient domestic and international supply chain already in place.
Competent corporate leadership.
Weaknesses:
The two brothers (John Franklyn Mars and Forrest Edward Mars) and their sister (Jacqueline Badger Mars) are among the richest people in the world, but they are not getting any younger. According to a list maintained by Forbes Magazine, the siblings are tied for number 21 in the list of the world's richest for 2003 and each of them has a net worth of around $10 billion (Anderson, 2004). Overall, their family accumulated fortune places them in the same company as the likes of Bill Gates and approaches $30 billion. According to Anderson, "This figure exceeds the annual gross national product of many countries. This company is secretive. Because it is a privately held company and none of its shares are publicly traded on a stock exchange, it is not required to disclose information about its operations to the general public" (Anderson, 2004, p. 37).
For example, unlike its publicly held competitors, Mars Incorporated does not issue an expensively printed annual report containing its financial statements as well as "photos of happy and smiling shareholders, customers, and workers" (Anderson, 2004, p. 37). Undoubtedly, the company provides relevant financial information to the tax authorities as required by law in the various countries in which it operates and it may also provide financial information to its creditors such as banks so that they will loan the company money; however, this author notes that he does not have any of knowing whether it actually has borrowed any money in recent years because of the paucity of available data about the company (Anderson, 2004).
The company also clearly complies with relevant laws and regulations concerning the treatment of its workers, health and safety of its products, and protection of the environment; based on its current human resources record, the company must also pay competitive salaries and treat its workers well or else it would not be able to attract 30,000 capable and motivated workers and managers that make it a successful company (Anderson, 2004). Notwithstanding these clearly legitimate approaches to doing business, Anderson cautions that these types of companies are being increasingly viewed with suspicion abroad, and their success may backfire on them in some situations in the future:
The two brothers and their sister cannot expect to run such a large company without qualified help. Though this company is certainly unusual compared with other large international companies, is there anything wrong or bad about how the company chooses to organize itself and operate? This type of family-owned company is common in most poor countries. When one reads much of the criticism today about large companies, particularly international, closely held, and family-owned companies, this criticism seems to apply to Mars, Incorporated (Anderson, 2004, p. 38).
The increasingly vocal critics of such enterprises argue that Mars should focus on such objectives as fairness, transparency, accountability, and social responsibility besides – or even instead of – the company's traditional emphasis on maximizing profits. According to Anderson, "These critics might complain that the Mars company fails to achieve any of these objectives except maximizing profits. It is owned entirely by a powerful, rich family, which these critics would regard as unfair. Ordinary people are not allowed to own any shares in the company or influence its operations. If all companies had this type of ownership, stock markets would cease to exist because they exist primarily to allow small investors to trade their shares" (2004, p. 38).
Opportunities:
Increased exposure through carefully administered positioning.
Rapidly aging "baby boomer" generation means there will be more of the older targeted population in coming years.
Many consumers are becoming more health conscious about the snackfoods they consume, and a healthy alternative to existing brands might be perceived as a viable option.
Threats:
Increasing competition.
The company competes on a global basis and is therefore vulnerable to unforeseen disruptive events such as terrorist attacks on Western interests abroad.
III. Review of Advertising.
The importance of investigating the relationship between consumer and consumption is emphasized by Obelkevich (1991) who concludes that, "The Mars Bar, rightly understood, has more to teach us than Baudrillard," (p. 4). Although the company has a long history of aggressively advertising its products through a wide range of media, it does not maintain a public relations office to promote its public image by issuing press releases or holding press conferences emphasizing the wide range of environmental initiatives that it supports (Anderson, 2004).
IV. Review of Consumer (Segmentation – Targeting – Positioning).
Mars Incorporated has already taken steps that will help them promote their new product line by sponsoring various scientific studies of the energy needs of various types of exercise regimens and then providing consumers with just the product they need to satisfy these requirements. For example, according to Mccabe (2002), the findings of one such Mars-sponsored study found that, "Walkers should take more foods with higher energy content to help increase energy intake and provide a measure of protection if the walk becomes unexpectedly prolonged" (p. 171)
V. Advertising Strategy.
In their study, Managing Brand Portfolios: How the Leaders Do it, Lafloret and Saunders report that there are a number of reasons why branding is of growing interest to academics and practitioners alike, including the following:
brand provides functional benefits plus added values that some customers value enough to buy;
It guides the integration of the marketing mix and provides an anchor for marketing tactics and strategy in a turbulent environment;
In consumer durable markets — where variants of products are only on the market for a short time — the brand is essential to retaining consumer confidence and recognition;
The advertising industry has sought to use the building of a brand franchise as a way of countering the increase in sales promotions, and particularly its value-based promotions, as against advertising;
In an attempt to increase the perceived value, companies have added brands to their balance sheet. Rank Hovis McDougall has been a leader in this and, in late 1988, added over $1 billion worth of brands to their balance sheet and in so doing tripled their recorded shareholders' funds overnight. Arthur Young and Company found that 25% of the companies they surveyed included some amount for brand names or intellectual property in their accounts;
Brands are a major reason for making acquisitions; in 1988 the acquisition of such brand names as Kit Kat, Quality Street, Smarties, Rolo, and Yorkie was the reason for Nestle paying six times the book value of their Rowntree acquisition;
Companies have become increasingly interested in making use of their existing brand names for brand extension and umbrella branding; however, studies have shown that umbrella name brands did worse than brands with new names in five U.K. And U.S. markets they analyzed;
Corporate identities and brands often appear together on an offering (Lafloret & Saunders, 1994).
These issues hold some important implications for Mars as it seeks to carve out a new market for its energy bar. For instance, in the automobile market the joint venture between Honda and Rover to produce their respective Legend and Stirling brands resulted in their pursuing opposed branding strategies; although Rover extended their luxury "Rover" brand name throughout their entire product range, Honda elected to establish an independent Acura division that concentrated on the performance and quality-sensitive segment of the car market (Lafloret & Saunders, 1994). Likewise, Cadbury, Mars, and Nestle have competed in the confectionery market for a number of years and these competitors frequently attempt to match each other brand for brand; however, their respective branding strategies remain significant different for these purposes (Lafloret & Saunders, 1994).
According to these authors, "While Cadbury led with the Cadbury name and colors across virtually all their products, such as Cadbury's Dairy Milk, Cadbury's Milk Tray, Cadbury's Flake, etc., Mars led with their brands such as Mars Bars, Snickers, and Twix, with no corporate endorsement. Until recently, Nestle Rowntree pursued a branded approach like Mars, but now the Nestle name has started to appear upon the once independently branded products" (p. 64). Following decades of positioning the individual identity of such brands, in the same fashion as Mars has done for so long, the individuality of brands appears to be on the decline: "The tinkering with the identity of Mars Bars and Kit Kat are two recent cases; other such instances include Lever Brothers' extension of Persil into the dishwashing liquid market and Nestle's use of Nestle Rowntree brands such as Aero (an aerated chocolate bar) in desserts" (Lafloret & Saunders, 1994, p. 64).
The analysis of the mixing and matching of brand names examined in this study showed that that almost half of the products had at least two brand names prominently identified on their packages, and 95% of the companies used mixed branding in at least one case (Lafloret & Saunders, 1994). This diminution of brand name value can be disastrous, but Mars has clearly seized upon a unique approach to its branding problems with its Mars Bar Unlimited concept supported by its "Energy of Life!" campaign. Some creative solutions for marketing this new product are discussed further below.
VI. Creative Solution.
Given the success of the company's advertising initiatives to date, with the exceptions noted above, it would be prudent for them to "ride the horse that got them here" by integrating the new product into its existing marketing infrastructure; however, given the very specific target market involved, the company should assume that there are going to be different approaches required for the younger and older age segments involved, and these issues are discussed further below.
VII. Media Solution.
Mars should take advantage of its existing Web resources to promote its new energy bar; the company should design some themed games for young consumers to play that will demonstrate the new product's healthy advantages over its competitors' products.
Mars should advertise in age-specific publications such as those published by AARP to help educate its older consumers concerning the health benefits that accrue to people who buy and consume their new product.
VIII. Other Ideas.
Perhaps the most promising approach to promoting the new energy bar among both younger and older consumers is the positioning of its new product in popular computer-based video games such as the Sims and Rollercoaster Tycoon III that are enjoyed by consumers of all ages (Hershey's is already doing this in the Rollercoaster Tycoon III series by featuring themed rides and attractions bearing its logo and products – pers. obs.).
More aggressive online sales. A high-performing sales force improves the profits of existing businesses and secures top-line growth; however, in order to sustain existing levels of sales and capture additional shares in the future, a sales organization must experiment with new approaches that might not be profitable today but could be winners tomorrow and one of these potentials is represented by increased online sales of the company's bar lines. Although the Internet currently represents less than 1% of the volumes of the Mars Incorporated, industry analysts predict that these types of sales will account for fully 13% of Mars' bar candy sales by 2010 (Alldredge, Griffin & Kotcher, 1999). This percentage is not small potatoes when considered the levels of sales involved: "Even at this relatively low level, the Internet would be more important than this food companies' mass-merchant, club, and drug channels combined" (Alldredge et al., 1999, p. 110).
The company already maintains separate Web sites to promote each of its individual brands in the various countries in which it competes; a representative sampling of these listings is provided at Appendix a.
IX. Conclusion.
The research showed that Mars Incorporated is a multi-billion dollar global manufacturer of a wide range of consumer products and competes in more than 100 countries today. Virtually everyone in many Western countries in particular routinely use some or all of the company's products whether they recognize the source or not. The research also showed that the new energy bar initiative is well timed given the increasing number of older people in the United States in the future, and recent trends towards healthier eating habits will add further fuel to this energy bar fire. In the final analysis, Mars Incorporated has an establish track record of recognizing what its consumers want and in providing them with quality – and good tasting – products to satisfy these needs. Given the foregoing, it is reasonable to posit that it will achieve comparable success with its Mars Bar Unlimited brand if it manages to avoid the same pitfalls that the company has experienced from time to time in the past.
Bibliography
Alldredge, K.G., Griffin, T.R., & Kotcher, L.K. (1999). May the sales force be with you. The McKinsey Quarterly, 110.
Anderson, R.E. (2004). Just get out of the way: How government can help business in poor countries. Washington, DC: Cato Institute.
Bowlby, R. (2001). Carried away: The invention of modern shopping. New York: Columbia University Press.
Mars, Inc. company profile. (2007). Datamonitor. [Online]. Available: http://www.manta.com/coms2/summary_0289-107_ITM.
Hui-Lin, G., Hwa, L.G., Teo, T., & Zheng, S. (2001). Chocolates: The secret ingredient: Patent maps. [Online]. Available: http://www.patentmaps.com/pubs/Chocolate_Patent_Mapping.pdf.
Laforet, S., & Saunders, J. (1994). Managing brand portfolios: How the leaders do it. Journal of Advertising Research, 34(5), 64.
Mars: About us. (2007). Mars Incorporated. [Online]. Available: http://www.mars.com/global/About+us/.
Mars: Cocoa sustainability. (2006). Mars Incorporated. [Online]. Available: http://www.cocoasustainability.mars.com/Sustainability/Community_Unites.html.
Mars, Incorporated company profile. (2007). Yahoo! Finance. [Online]. Available: http://biz.yahoo.com/ic/40/40297.html.
Mars: What do we do? (2007). Mars Incorporated. [Online]. Available: http://www.mars.com/global/What+do+we+do/Tell+me+what+Mars+does.htm.
Mccabe, P.T. (2002). Contemporary ergonomics 2002. London: Taylor & Francis.
Obelkevich, J. (1991). Myths and realities of the post-war 'consumer revolution.' Issue, 7, 4-5.
Appendix a Representative Sampling of Mars Incorporated Online Promotional Resources for its Brands: United States (Note: this list is not intended to be a complete list of all brands manufactured or available in this country.)
Category
Brand
Web site
Drinks FLAVIA www.myflavia.com
Main meals MASTERFOODSERVICES www.masterfoodservices.com
Main meals UNCLE BEN'S www.unclebens.com
Petcare CESAR www.cesar.com
Petcare PEDIGREE www.pedigree.com
Petcare SHEBA www.sheba.com
Petcare WALTHAM www.waltham.com
Petcare WHISKAS www.whiskas.com
Petcare BUCKEYE www.buckeyenutrition.com
Snackfoods 3 MUSKETEERS www.3musketeers.com
Snackfoods CELEBRATIONS www.celebrations365.com
Snackfoods COMBOS www.combos.com
Snackfoods COOKIES & www.cookiesand.com
Snackfoods DOVE www.dovechocolate.com
Snackfoods ETHEL-M www.ethelm.com
Snackfoods KUDOS www.kudosbar.com
Snackfoods M&M'S www.colorworks.com
Snackfoods M&M'S www.marsbrightideas.com
Snackfoods M&M'S www.mms.com
Snackfoods MILKY WAY www.milkywaybar.com
Snackfoods SKITTLES www.skittles.com
Snackfoods SNICKERS www.snickers.com
Snackfoods STARBURST www.starburst.com
Snackfoods TWIX www.twix.com
Source: Masterfoods USA, 2007, http://www.mars.com/global/Mars+Directory/United+States/Company+Search+Results.htm (hyperlinks are active).
---
Are you busy and do not have time to handle your assignment? Are you scared that your paper will not make the grade? Do you have responsibilities that may hinder you from turning in your assignment on time? Are you tired and can barely handle your assignment? Are your grades inconsistent?
Whichever your reason is, it is valid! You can get professional academic help from our service at affordable rates. We have a team of professional academic writers who can handle all your assignments.
Plagiarism free papers
Timely delivery
Any deadline
Skilled, Experienced Native English Writers
Subject-relevant academic writer
Adherence to paper instructions
Ability to tackle bulk assignments
Reasonable prices
24/7 Customer Support
Get superb grades consistently
Online Academic Help With Different Subjects
Literature
Students barely have time to read. We got you! Have your literature essay or book review written without having the hassle of reading the book. You can get your literature paper custom-written for you by our literature specialists.
Finance
Do you struggle with finance? No need to torture yourself if finance is not your cup of tea. You can order your finance paper from our academic writing service and get 100% original work from competent finance experts.
Computer science
Computer science is a tough subject. Fortunately, our computer science experts are up to the match. No need to stress and have sleepless nights. Our academic writers will tackle all your computer science assignments and deliver them on time. Let us handle all your python, java, ruby, JavaScript, php , C+ assignments!
Psychology
While psychology may be an interesting subject, you may lack sufficient time to handle your assignments. Don't despair; by using our academic writing service, you can be assured of perfect grades. Moreover, your grades will be consistent.
Engineering
Engineering is quite a demanding subject. Students face a lot of pressure and barely have enough time to do what they love to do. Our academic writing service got you covered! Our engineering specialists follow the paper instructions and ensure timely delivery of the paper.
Nursing
In the nursing course, you may have difficulties with literature reviews, annotated bibliographies, critical essays, and other assignments. Our nursing assignment writers will offer you professional nursing paper help at low prices.
Sociology
Truth be told, sociology papers can be quite exhausting. Our academic writing service relieves you of fatigue, pressure, and stress. You can relax and have peace of mind as our academic writers handle your sociology assignment.
Business
We take pride in having some of the best business writers in the industry. Our business writers have a lot of experience in the field. They are reliable, and you can be assured of a high-grade paper. They are able to handle business papers of any subject, length, deadline, and difficulty!
Statistics
We boast of having some of the most experienced statistics experts in the industry. Our statistics experts have diverse skills, expertise, and knowledge to handle any kind of assignment. They have access to all kinds of software to get your assignment done.
Law
Writing a law essay may prove to be an insurmountable obstacle, especially when you need to know the peculiarities of the legislative framework. Take advantage of our top-notch law specialists and get superb grades and 100% satisfaction.
What discipline/subjects do you deal in?
We have highlighted some of the most popular subjects we handle above. Those are just a tip of the iceberg. We deal in all academic disciplines since our writers are as diverse. They have been drawn from across all disciplines, and orders are assigned to those writers believed to be the best in the field. In a nutshell, there is no task we cannot handle; all you need to do is place your order with us. As long as your instructions are clear, just trust we shall deliver irrespective of the discipline.
Are your writers competent enough to handle my paper?
Our essay writers are graduates with bachelor's, masters, Ph.D., and doctorate degrees in various subjects. The minimum requirement to be an essay writer with our essay writing service is to have a college degree. All our academic writers have a minimum of two years of academic writing. We have a stringent recruitment process to ensure that we get only the most competent essay writers in the industry. We also ensure that the writers are handsomely compensated for their value. The majority of our writers are native English speakers. As such, the fluency of language and grammar is impeccable.
What if I don't like the paper?
There is a very low likelihood that you won't like the paper.
Reasons being:
When assigning your order, we match the paper's discipline with the writer's field/specialization. Since all our writers are graduates, we match the paper's subject with the field the writer studied. For instance, if it's a nursing paper, only a nursing graduate and writer will handle it. Furthermore, all our writers have academic writing experience and top-notch research skills.
We have a quality assurance that reviews the paper before it gets to you. As such, we ensure that you get a paper that meets the required standard and will most definitely make the grade.
In the event that you don't like your paper:
The writer will revise the paper up to your pleasing. You have unlimited revisions. You simply need to highlight what specifically you don't like about the paper, and the writer will make the amendments. The paper will be revised until you are satisfied. Revisions are free of charge
We will have a different writer write the paper from scratch.
Last resort, if the above does not work, we will refund your money.
Will the professor find out I didn't write the paper myself?
Not at all. All papers are written from scratch. There is no way your tutor or instructor will realize that you did not write the paper yourself. In fact, we recommend using our assignment help services for consistent results.
What if the paper is plagiarized?
We check all papers for plagiarism before we submit them. We use powerful plagiarism checking software such as SafeAssign, LopesWrite, and Turnitin. We also upload the plagiarism report so that you can review it. We understand that plagiarism is academic suicide. We would not take the risk of submitting plagiarized work and jeopardize your academic journey. Furthermore, we do not sell or use prewritten papers, and each paper is written from scratch.
When will I get my paper?
You determine when you get the paper by setting the deadline when placing the order. All papers are delivered within the deadline. We are well aware that we operate in a time-sensitive industry. As such, we have laid out strategies to ensure that the client receives the paper on time and they never miss the deadline. We understand that papers that are submitted late have some points deducted. We do not want you to miss any points due to late submission. We work on beating deadlines by huge margins in order to ensure that you have ample time to review the paper before you submit it.
Will anyone find out that I used your services?
We have a privacy and confidentiality policy that guides our work. We NEVER share any customer information with third parties. Noone will ever know that you used our assignment help services. It's only between you and us. We are bound by our policies to protect the customer's identity and information. All your information, such as your names, phone number, email, order information, and so on, are protected. We have robust security systems that ensure that your data is protected. Hacking our systems is close to impossible, and it has never happened.
How our Assignment  Help Service Works
You fill all the paper instructions in the order form. Make sure you include all the helpful materials so that our academic writers can deliver the perfect paper. It will also help to eliminate unnecessary revisions.
2.      Pay for the order
Proceed to pay for the paper so that it can be assigned to one of our expert academic writers. The paper subject is matched with the writer's area of specialization.
3.      Track the progress
You communicate with the writer and know about the progress of the paper. The client can ask the writer for drafts of the paper. The client can upload extra material and include additional instructions from the lecturer. Receive a paper.
4.      Download the paper
The paper is sent to your email and uploaded to your personal account. You also get a plagiarism report attached to your paper.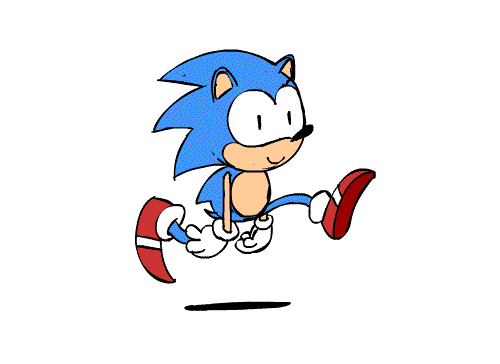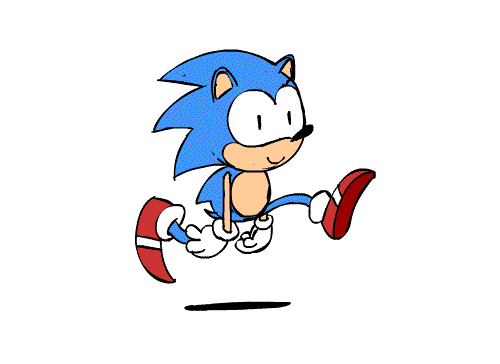 PLACE THIS ORDER OR A SIMILAR ORDER WITH US TODAY!!!
---